Norwegian Cruise Line is known for a freestyle and family-friendly cruise experience with as much excitement or relaxation as you desire. Guests seeking a more upscale but still laid-back and welcoming cruise should consider The Haven and its luxurious accommodations.
These are the best cruise accommodations onboard Norwegian Cruise Line, providing exclusive access to special venues and amenities as well as everything else the ship has to offer. A lofty location at the top of the ship lends The Haven a privacy and tranquility you won't find anywhere else.
Contact a Travel Advisor in the Avoya Travel NetworkTM or browse here to see everything Norwegian Cruise Line has to offer for your next vacation.
What Ships Is The Haven Available On?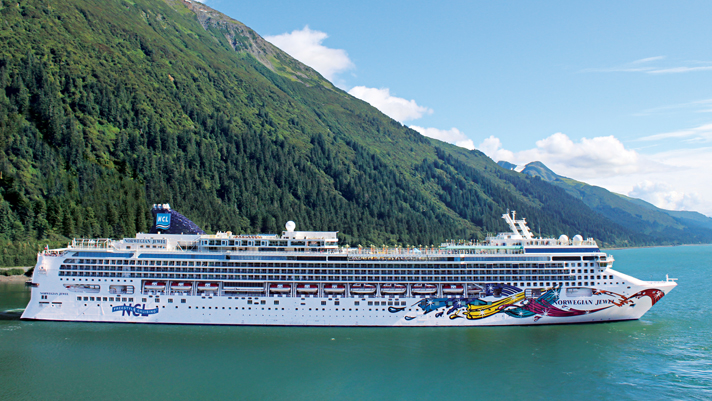 Norwegian Jewel
Norwegian Cruise Line pioneered the exclusive cruise ship enclave and introduced such spaces on its ships in 2005. This area has been known as The Haven since 2011.
Today, The Haven is available on Jewel-class ships (Jewel, Jade, Pearl, and Gem), Norwegian Epic, Breakaway-class ships (Breakaway and Getaway), Breakaway Plus-class ships (Escape, Joy, Bliss, and Encore), and Prima-class ships (Prima and Viva).
The Haven Staterooms: Best Cruise Accommodations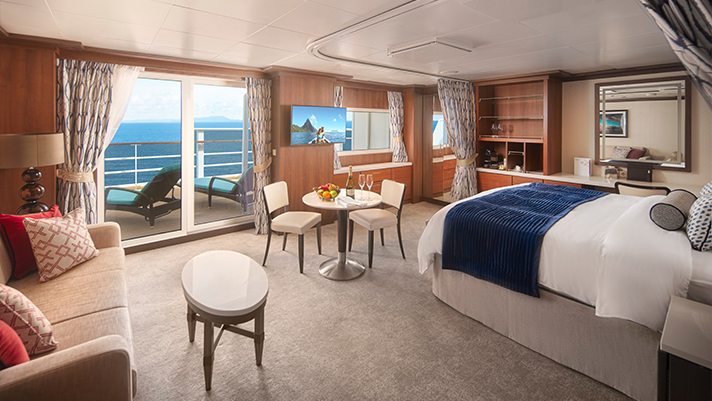 Penthouse Suite onboard Norwegian Cruise Line
The main draw of The Haven is the luxurious staterooms. There are nine different types of staterooms, though each type is not available on every ship class or vessel. The staterooms range in size, all with different amenities, but each one offers an exclusive and comfortable experience.
Couples looking for a romantic vacation will want to consider the Spa Suite, which has a king-sized bed, a hot tub, and a waterfall shower. Norwegian Escape also offers a Deluxe Spa Suite, which can accommodate an additional two sleepers.
The Haven has three penthouses to choose from as well. There's the Courtyard Penthouse, which makes a cozy retreat for couples but can sleep up to three, and the spacious Aft-Facing and Forward-Facing Penthouses, which can both accommodate four guests.
The 2-Bedroom Family Villa is perfect for guests traveling with children, who get their own room. The Owner's Suite, which also sleeps four guests, offers separate living and dining areas, while an upgraded version, the Deluxe Owner's Suite, can sleep as many as six.
The most luxurious stateroom available is the 3-Bedroom Garden Villa. Capable of accommodating up to eight travelers, this spacious 6,694-square-foot sanctuary comes with its own outdoor terrace and hot tub.
Guests traveling as a large group, perhaps with friends or with multiple generations from the same family, can book a connecting stateroom to stay conveniently close to one another during their travels.
Norwegian Cruise Line Venues Exclusive to The Haven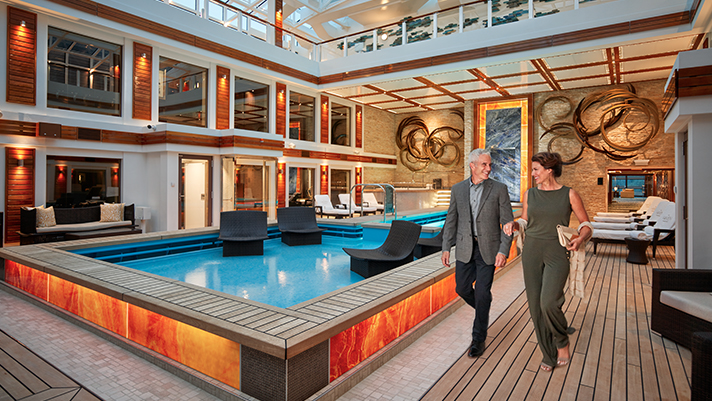 The Haven Courtyard onboard Norwegian Bliss
Not only is The Haven home to exclusive suites, but it has its own private venues as well. These spaces provide guests with a tranquil retreat from the rest of the ship where they can refresh and rejuvenate.
Every ship with The Haven onboard also comes with The Haven Courtyard and Sundeck. Guests can dip in the pool, unwind in the hot tub, and sunbathe on the lounge chairs. The Courtyard area is accessible to all Haven guests, including children, making it an excellent place for families. The Sundeck area is 16+ to give adult guests a private space to spend time in.
Breakaway and Breakaway Plus ships additionally have The Haven Lounge and The Haven Restaurant. The Haven Lounge is a comfortable and luxurious place to sit back with a cocktail from The Haven Bar and catch up with other guests. The Haven Restaurant offers an exclusive array of onboard dining options not found elsewhere on the ship, as well as the option to have your meal served in your suite.
While Jewel-class ships do not have the private restaurant, they do offer exclusive dining options to The Haven guests at other specialty restaurants on the ships as well as a similar menu to The Haven Restaurant on Breakaway-class ships.
Perks and Amenities for The Haven Guests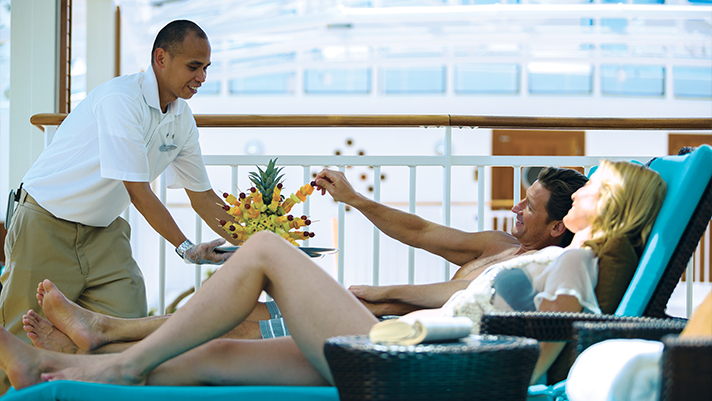 Part of what makes The Haven among the best cruise accommodations are the additional perks and amenities guests get to enjoy. Extra in-suite amenities include a minibar, a deluxe coffee/espresso/cappuccino machine, and exclusive menus.
Guests will also receive invitations to cocktail parties with the ship's officers. At the end of the day, you can pamper yourself with luxury bathroom products, plush bathrobes and towels, and a pillowtop bed complete with the finest linens.
Travelers staying in The Haven also receive a personal escort on and off the ship at the pier and ports-of-call, meaning you get to skip the line. Onboard, you will have your own 24-hour trained and certified suite butler and access to concierge services for booking excursions, entertainment, and dining.
The Haven guests receive priority for entertainment and restaurant reservations as well. Finally, in the Courtyard, an attendant will always be on hand to take care of your towels and offer refreshments.
Start Planning Your Exclusive Getaway Today
If you're looking for an exclusive and upscale cruise vacation, start the whole experience off right with Avoya Travel. One of our Independent Travel Advisors can help you find the perfect cruise for your needs, including a Norwegian Cruise Line vacation in The Haven. We also offer exclusive deals, so you can get the most out of your luxurious cruise getaway.
Call the number at the top of this page to be connected with a Travel Advisor in the Avoya Travel NetworkTM who can help you get the best price and answer any questions you have about Norwegian Cruise Line.