Are you ready for the trip of a lifetime? With Globus, Brendan Vacations, and Trafalgar Tours, you'll be able to see the world and enjoy authentic, meaningful experiences along the way.
Plus, you can receive exclusive savings when you book through Avoya Travel on the Europe vacation of your dreams. At a fraction of the price, you'll be able to see everything from the ancient castles and green rolling hills of Ireland, to the fairy tale towns of Germany. Your guided vacation will be filled with endless adventures and memories.
The best part? You don't have to plan it!
1. Globus
Globus features multi-country Europe vacations that are designed to allow you to experience and compare a variety of cultures, take in the must-see sights, and make the most vivid memories. From the ancient ruins in Italy and Greece to the spectacular architecture in France, Globus shows you Europe as you've never seen before.
Travelers can look forward to all the well-known, sights as well as special gems and behind-the-scenes activities, such as a woodcarving demonstration in Germany's Black Forest, a pasta party in Venice, a Stein of beer at Munich's famous Hofbräuhaus, a visit to the world's largest flower market in Holland, and much more!
Click here for exclusive savings on Globus tours!

2. Brendan Vacations
Brendan Vacations is the best of the best when it comes to planning an authentic Ireland or Scotland vacation. For over 40 years, Brendan Vacations has been creating incredible Celtic vacation experiences for travelers.
Your vacation will be tailor-made for you, whether you're interested in adventurous excursions or indulgent accommodations. From ancient castles, rugged landscapes, and charming villages, Brendan Vacations is the best way to see the magic of Ireland and Scotland.
Click here for exclusive savings on Brendan Vacations!

3. Trafalgar Tours
With over 200 carefully crafted vacations and over 70 years of experience, you'll be in great hands planning your next vacation with Trafalgar Tours.
If you're interested in connecting with locals, traveling to once-in-a-lifetime destinations, and learning about the local culture from the locals themselves, then a Trafalgar vacation is for you. With Trafalgar, you get the convenience, guidance, and ease of a guided tour, with the choice and flexibility to make your vacation your own.
Click here for exclusive savings on Trafalgar Tours!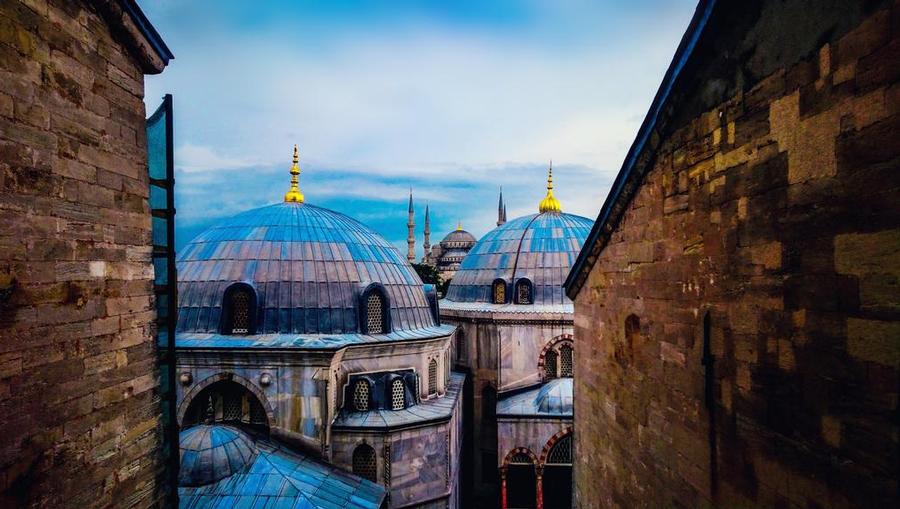 Hurry and book now, because spots fill up fast. Don't miss out on the chance of a lifetime to have an unforgettable adventure!
Want to learn more about the best vacations in Europe? Discover 7 Things Not to Miss in Scotland and 5 Of the Most Incredible Places in Ireland so you can pick the perfect vacation spot for you!