Your flight's booked, your cruise departure date inches closer and closer each day, and you're fervent with excited anticipation. But before you get ready to set off on your dreamy vacation, be sure to remember the most important pre-cruise essential of all – packing!
From first-time cruiser essentials to current cruising trends, our cruise packing guide has everything you need and more for an astounding voyage. Before you sail away on your idyllic at-sea getaway, take a look at our top ten cruise packing tips and tricks to ensure your cruise experience is smooth sailing.
Contact us to be connected with a Travel Advisor in the Avoya Travel NetworkTM to learn more about your vacation options and how you could save on your dream getaway.
1. Start With Your Travel Documents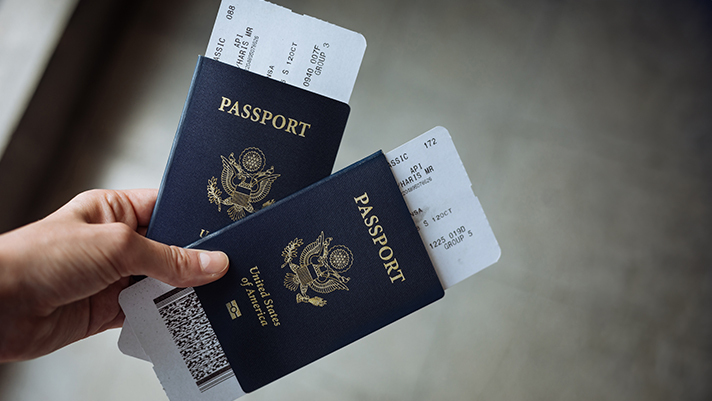 Let's start with the obvious – you'll need to pack your passport and another form of identification, like a driver's license or ID card.
Well before your embarkation date, confirm your passport and identification card are up to date and your travel documents are all in order. If you're traveling with family members, such as young children, confirm their travel documents are up to date before you sail as well.
Another essential aspect is to check with your cruise line to see if you need additional documents, such as a vaccine card, before boarding. If you're flying internationally to reach your embarkation port, research the entry requirements to ensure you don't get tied up at TSA and delay your arrival. Most cruise lines will also send you your booking confirmation, and departure tickets, and will have a list of documents you'll need to board the ship.
Keep all these documents in your personal item or carry-on luggage, as any checked luggage will be taken from you when you board and returned to you later.
2. Experience Smooth Sailing With a Lanyard
Many cruise lines have one thing in common other forms of travel don't – and that is an all-access keycard. Once you embark on your cruise, you'll likely be given a keycard that will grant you access to your cabin, dining areas, shore excursions, and more. It acts as a form of identification while you are onboard and is necessary to go to and from the ship at port stops. Hence, it's important not to lose it during your voyage.
To prevent losing your cruise keycards, we recommend investing in lanyards. With a lanyard, you can keep your pass around your neck or attached to your clothes when you're exploring each port and you can hang them up in your cabin when you're relaxing for the evening. If you're traveling with young kids, this can help keep keycards organized and continuously visible.
3. Avoid Motion Sickness
Nothing puts a damper on a vacation like getting sick, and unfortunately, cruises are a common place to feel motion sickness.
Fortunately, there are plenty of remedies to combat sea sickness. The most common method people adhere to is a simple motion sickness medication such as Dramamine. Most motion sickness medication can be taken any time of day and alleviate waves of nausea and discomfort.
Another popular option is acupressure wristbands, like the popular brand, Sea-Bands. These wristbands have a plastic knob sewn in that applies pressure to an acupressure point on your inner wrist. This can help relieve motion sickness within a few minutes and can be worn all day and night.
4. Dress for Your Destination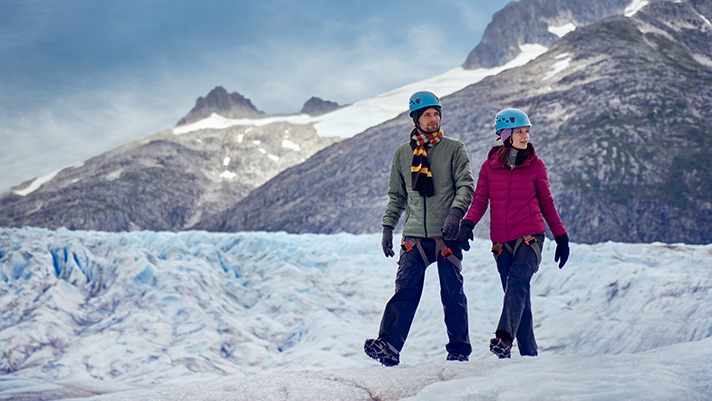 One easy hack to eliminate overpacking and simplify your suitcase is to dress for your destination. For example, if you're sailing through Alaska in the early or late months of the cruising season, you'll want to pack multiple layers and snowshoes. While if you're taking a summer Europe vacation, you'll want to pack breathable garments and comfortable walking shoes.
Besides packing for the awe-inspiring ports-of-call, remember to bring the necessary garments for sailing to and from each destination. This includes swimwear, sandals, casual and formal attire, and windbreakers. The upper decks of a cruise ship typically experience more wind so remember to bring a wind-resistant jacket even if you're traveling in the summer months.
5. Dress to Impress, Too
When it comes to cruising, casual attire is the name of the game. However, most cruise lines have an upscale dining option onboard as well as theme nights where guests can opt to dress up. If you're traveling with a luxury cruise line, you may have a certain dress code for evening dining, such as closed-toes shoes, collared shirts, etc. Check with your cruise line or contact your travel advisor for specific dress guidelines for your cruise.
To be on the safe side, be sure to include formal wear in your cruise packing checklist. An easy way to bypass the formal wear rules is to pack items that can elevate a more casual look, such as dress pants or a pair of classy shoes. Clothing that can transition from day to night can also keep you well-dressed on your at-sea adventure.
6. Enjoy a Wrinkle-Free Vacation
When it comes to packing for a trip, saving space is everything. From rolling our clothes to stuffing socks in every nook and cranny we see, it's no wonder our garments come out wrinkled and unflattering after a long day of traveling.
That's why we recommend bringing wrinkle-free spray to help your clothes out when you finally arrive at your cabin. Wrinkle-free spray relaxes the fibers in the fabric and is perfect for smoothing out wrinkles in your clothes. Plus, most cabins come equipped with a built-in closet and hangers to help organize and smooth out difficult wrinkles in your garments.
7. Pack Your Carry-On Luggage Right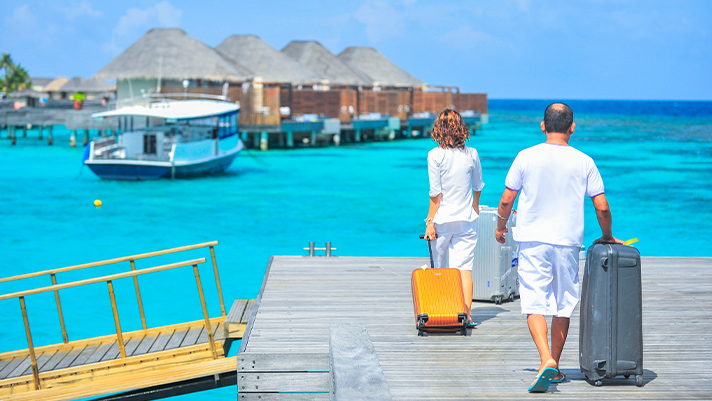 On embarkation day, your checked luggage will be taken by the ship's crew and returned to you sometime after you board. However, you'll be able to keep your carry-on luggage with you as you board the ship.
Since it may take hours for your checked luggage to arrive at your cabin, you'll want to ensure you have all essential items packed in your carry on. This includes travel documents, medications, your wallet, and more.
Also, consider what you want to do when you first arrive at your cabin. Want to change clothes after a long flight? Pack them in your carry-on! Itching to jump in the pool the moment you're onboard? Bring a swimsuit in your carry-on. If you're traveling with kids, be sure to pack any personal belongings they will need in their respective carry-on bags as well.
8. Save Space With Packing Cubes
If you tend to overpack, consolidating can be one of the most daunting tasks. Luckily, it's easy to plan and pack outfits while saving space with packing cubes. Packing cubes come in all shapes and sizes and are essential to organizing your luggage for a short or long cruise. You can choose to pack by categories, such as pants, shirts, and dresses, or pack by activity such as swimwear, formal attire, and excursion outfits.
Whatever way you choose, packing cubes help organize personal belongings, maximize space in your suitcase, and save you the trouble of struggling to close your suitcase. We also recommend packing an extra cube for dirty laundry or as a place to hold souvenirs at the end of your trip.
9. Bring Travel-Friendly Items
While cruise lines don't have nearly as many requirements as airports, travel size containers are still a go-to when it comes to any type of travel. To avoid packing nightmares and make your cruise experience smooth sailing, prioritize packing toiletries, medicine, and other necessary items in travel size containers to minimize clutter and avoid waste.
In a similar fashion, elevate your bathroom space with expandable bags that hang from your bathroom door or towel rack. That way, you can keep all your belongings in one place and take them to and from the bathroom when needed. If you're sharing a room with family or friends, this is perfect for maximizing bathroom space for everyone.
10. Consider Hardshell Luggage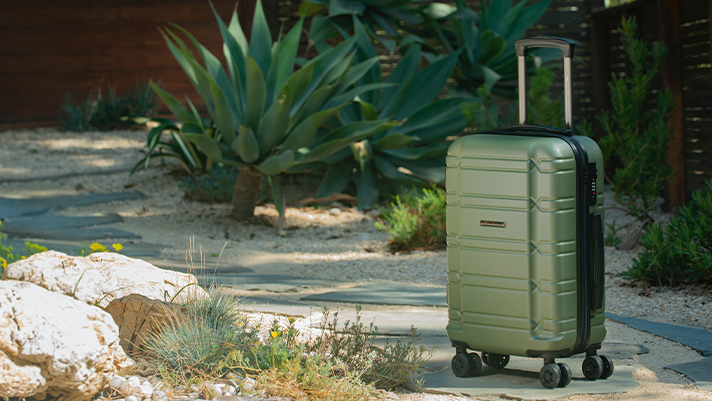 From the overhead of a plane to the trunk of a car to the floor of your cabin, your luggage goes through a lot when traveling. To prepare for your upcoming voyage, consider purchasing hardshell luggage. Soft, fabric-bound luggage is prone to rips and tears while hardshell luggage can withstand hard falls and harsher conditions.
Hardshell luggage is also more durable and scratch resistant than softshell luggage. Not only that, but hardshell luggage can withstand transit with less hardships and is often a similar price to softshell luggage.
Leave It to the Experts
For more personalized tips and tricks, you can contact one of Avoya Travel's Independent Travel Advisors. Our expert advisors can answer any questions you may have, offer exclusive savings, and help plan and book your dream escape with ease. Call us to start planning your perfect getaway today!
Call the number at the top of this page to be connected with a Travel Advisor in the Avoya Travel NetworkTM who can help you get the best price and answer any questions you have about booking your vacation.