Read Time – 4 mins & 36 secs
Have you always dreamt of visiting Alaska? If so, we're here to make it easy to for you to stop dreaming and start planning. Since Alaska cruise season draws in travelers from around the world, it's always a good idea to plan as early in advance as possible before cruises fill up. When you book with Avoya Travel we make sure you're getting the most out of your vacation from the best deals, excursions, and cruise lines. That's why we want to highlight all that Princess Cruises has to offer when it comes to the Alaska experience. They showcase this stunning region as good as any other cruise line in the industry, here's how to get the most of their offerings…
Pick Your Itinerary Carefully
Not every itinerary is created equal. If you are looking to visit a specific city in Alaska, make sure that your ship is stopping there for an ample amount of time that you prefer. Princess Cruises sail out of the West coast from Los Angeles, San Francisco, Seattle, and Vancouver, and offer mainly 7- and 14-night sailings. Depending on the itinerary you choose you may have varying time at port and at sea. In Alaska, your time at sea is gorgeous because of the close views of wildlife and glaciers from the comfort of your luxury Princess ship. If you're not familiar with Alaskan cruise cities here's a few of the popular ports that are commonly included in Princess itineraries…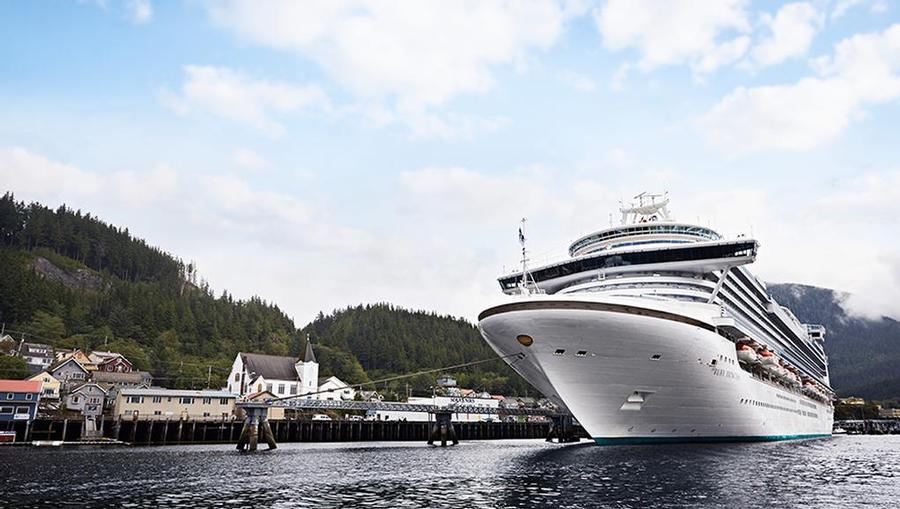 Juneau
The capital of Alaska and it's second largest city. Enjoy some of the world's tastiest, fresh-caught fish, countless hiking trails, stunning natural sights like the Juneau Icefield, or catch sight of Humpback or Orca whales in Auke Bay. Juneau's remote location, beautiful forest, and mountainous surroundings make it incredibly scenic.
Skagway
This city is synonymous with the Klondike Gold Rush as it was once the gateway for hopeful miners to the gold fields. Today it is a colorful small town that boasts amazing wildlife and odes to it's fascinating gold rush history. A popular stopping point, 'The Red Onion Saloon' showcases a pistol that belonged to Wyatt Earp who left it behind in route to the gold fields (fun fact: Skagway is also the setting in Jack London's Call of the Wild and where the film North to Alaska was filmed starring John Wayne).
Ketchikan
Ketchikan is deeply rich in history and culture. You'll see artistry carved and painted into totem poles throughout the city, each one telling its own fascinating story. Salmon is also a rich part of the history and you can taste it for yourself at local restaurants like Alaska Fish House. Ketchikan is also one of the popular stops along Alaska cruise itineraries.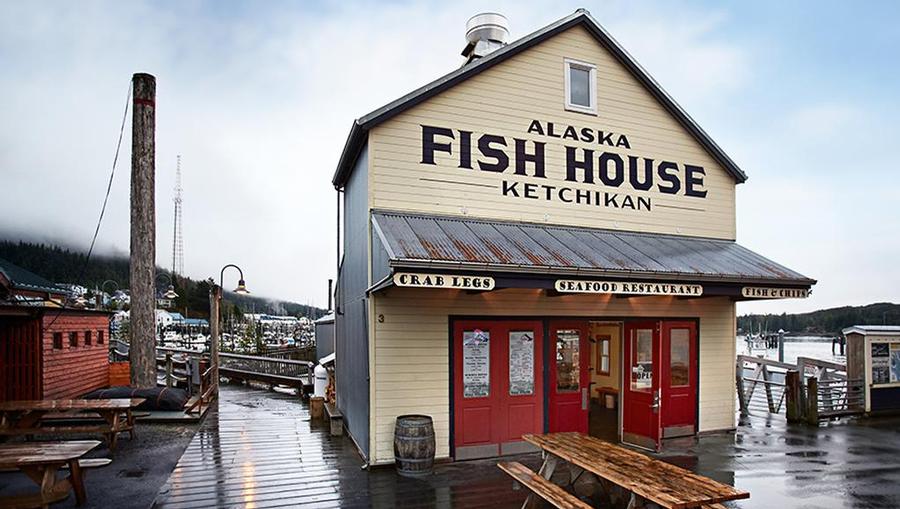 Consider onshore Excursions, Book Them Beforehand
Princess Cruises not only has tons of excursions to choose from, they are all unique experiences you can only have in Alaska. For the adventure-seekers, there's dogsledding, helicopter tours, hiking on a glacier, ziplining through the forest, or even snorkeling in a freezing fjord. For those looking for more slow-paced activities, there's fly-fishing, easy hiking, whale-watching, train riding, and even local cooking classes. The hardest part of an Alaska cruise is picking which excursions to go on.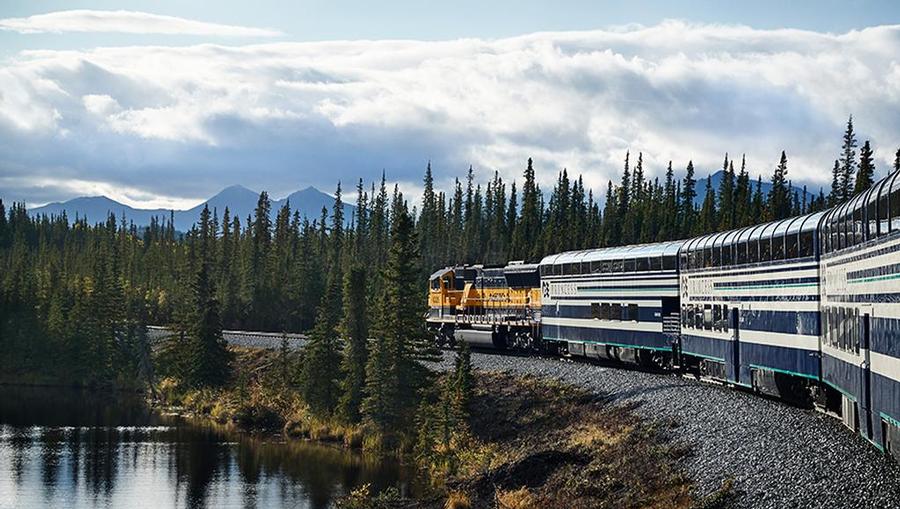 Tip: Book your excursion online before you are cruising so you can guarantee you have a spot.
One of the things that separates Princess Alaska excursions from the rest is their North to Alaska program. It offers award-winning experiences for cruisers and features partnerships with Discovery and Animal Planet. Picture yourself on an underground mine exploration and gold panning excursion in Ketchikan or at dog-sled Summer camp in Juneau (tip: All Alaska sailings features 'Puppies in the Piazza' where you can meet cuddly 4-legged pups on the ship!).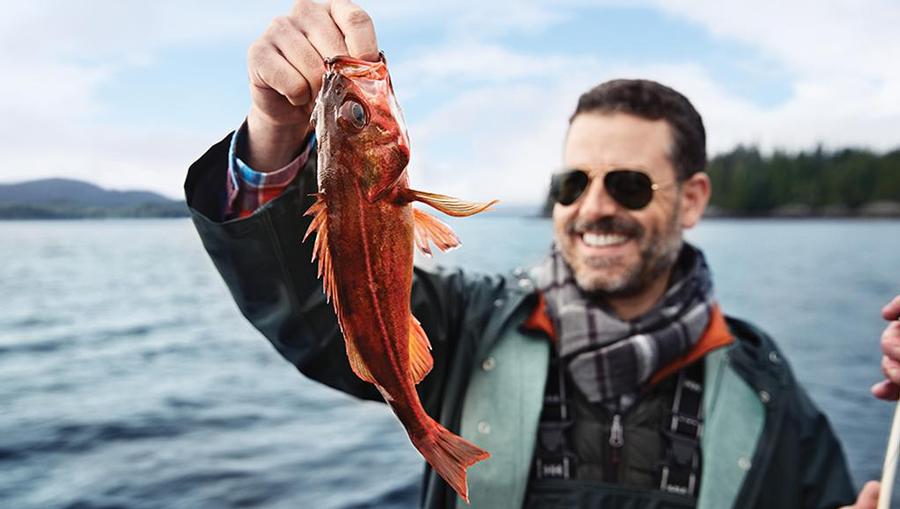 Other wonderful excursions include 'cook my catch' fishing where you bring back your fresh-caught fish to be cooked exquisitely by Princess chefs for you. Foodie walks where you can sample the delectable Alaska cuisine at multiple local restaurants, and many tours that showcase the iconic scenery like Mendenhall Glacier tours, whale-watching, and kayaking.
Embrace the Wildlife (from a safe distance)
There are few places on earth where you get to experience wildlife the way you will in Alaska. They don't call Alaska the 'Last Frontier' for nothing! On an Alaska cruise, you're almost guaranteed to see animals such as bald eagles, orcas, humpback whales, bears, moose, walruses, and more. You'll probably even see wildlife without even leaving the ship. For those looking for a more up close and personal experience, you're sure to spot wildlife on a guided hike or kayak tour. Even if you're not an animal-lover, many first-time visitors are taken back by how impressive it is to see these wild animals in their natural habitat and leave feeling more enriched having experienced them.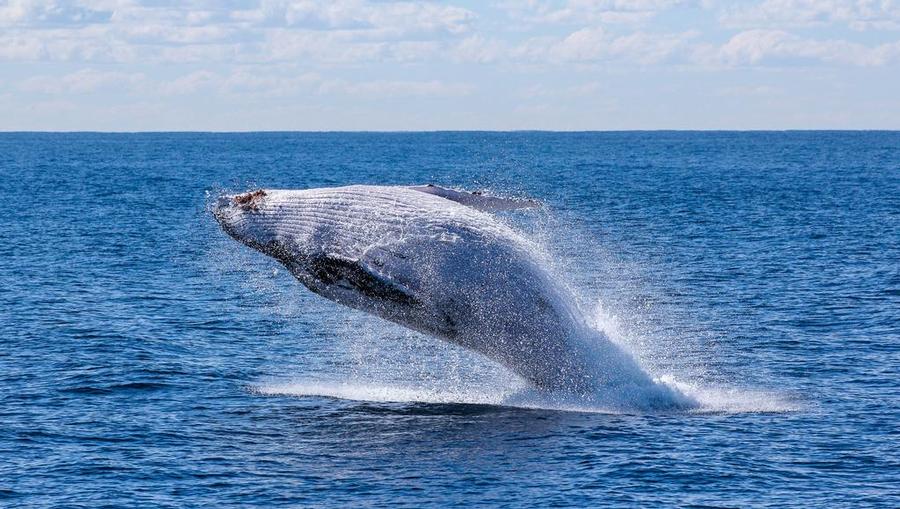 Consult a Travel Agent
Independent agents in the Avoya Travel Network are travel experts and can help you plan, pick, and book the perfect itinerary and excursions that meet your needs. Call the number the top of this page to be connected to an Alaska expert. Plus, with their knowledge they can get you the best deals and perks.