Headquartered in Monaco, Silversea Cruises is a luxury cruise line set up for a substantial expansion that includes a doubling of its current capacity over the next five years. The cruise line was founded in 1994 by the Lefebvre family of Rome as a pioneer in all-inclusive cruising, and it was purchased by Royal Caribbean Group in July 2020.
To bolster its growth, Silversea Cruises announced the construction of a new class of ships called the Evolution class. Both vessels in the class are to be built by German shipbuilding company Meyer Werft, with the first scheduled for delivery in 2022 and the second in 2023.
The Silversea Evolution class has been referred to as a game-changer for luxury and expedition cruising. Here is a closer look at what is known about it so far.
Contact a Travel Advisor in the Avoya Travel NetworkTM or browse here to see everything Silversea Cruises has to offer for your next vacation.
Everything To Know About Silversea Evolution Class Ships
Although Silversea has not released details on the ship designs just yet, we do know that the two structurally identical vessels are being built to the exact standards of the cruise line's discerning clientele. World-class restaurants, luxurious and spacious suites, fully stocked fitness facilities, and tranquil spas are all typical of Silversea Cruises and will be carried over to these new ship designs.
The cruise line's ships also feature compact footprints to help ensure an intimate atmosphere, and a limited number of guests provides ample personal space for everyone onboard. Both ships will have a passenger capacity of 600, which is slightly larger than the 596 of the Silver Moon.
Not only will these ultra-luxury ships have a compact footprint when it comes to square footage, but a small environmental footprint as well. The Silversea Evolution class represents a leap forward in the cruise line's commitment to sustainability and environmental protection. Royal Caribbean Group already has an impressive portfolio of green innovations, including energy efficiency upgrades and improvements to waste and water management.
The Silversea Evolution line will be the first ship class to use large-scale fuel cell technology in the cruise industry. Fuel-cell technology is hydrogen-based and emission-free, and the fuel cell system onboard the ships will be capable of providing up to four megawatts of power. This will be enough to provide 100% of the ship's power while at port for completely emission-free port operations.
Silversea Evolution ships will use a hybrid trio of power sources, including the fuel cell system, to achieve an astounding 40% overall reduction in emissions compared to the cruise line's previous ships. The ships will also come with a bank of batteries and dual-fuel engines that run on liquid natural gas (LNG) as the main source of fuel. LNG is a much cleaner-burning fuel than other alternatives, which makes an LNG-fueled propulsion system much more environmentally friendly.
In fact, it will emit 97% fewer particulates than the conventional oil used on most ships. While at sea, the battery bank on each ship will help optimize the power systems and save fuel for even lower emissions. Alongside these efficient power sources, a Micro Auto Gasification System will reduce onboard waste volumes and further lower incineration emissions.
Onboard Culinary Experience
In addition to its groundbreaking innovations in sustainability, the Silversea Evolution class is set to revamp the cruise line's culinary offerings. Travelers will be treated to a one-of-a-kind gastronomic experience that includes eight different restaurants and the unique S.A.L.T. (Sea and Land Taste) program, which made its debut on the Silver Moon.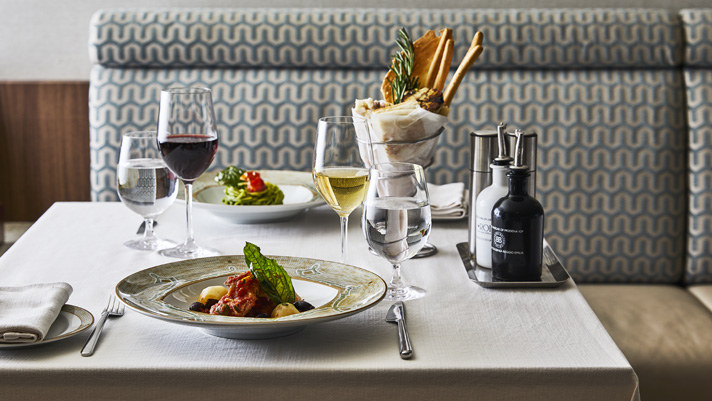 Silversea's Onboard Culinary Experience at Whisper LaTerrazza Dining
The concept behind S.A.L.T. is to allow guests to immerse themselves in the world's culinary traditions by showcasing the ecosystems that they are a part of. In the S.A.L.T. Kitchen, guests will be able to sample the authentic flavors of their cruise destinations, including regionally inspired wine lists and other refreshing beverages.
There is still much to be revealed about the two Silversea Evolution ships, but so far it is more than enough to start getting excited.
When the itineraries are released, you can expect to book a truly luxurious vacation onboard one of the two most sustainable ships at sea.
Silversea Sailings to Book Now: Alaska and More!
Although the Silversea Evolution class ships have yet to set sail, you can take a cruise on one of Silversea Cruises' many other luxury vessels while you wait for the new ships to make their stunning debuts. There is no shortage of exciting cruises you can book right now to more than 900 destinations across the world.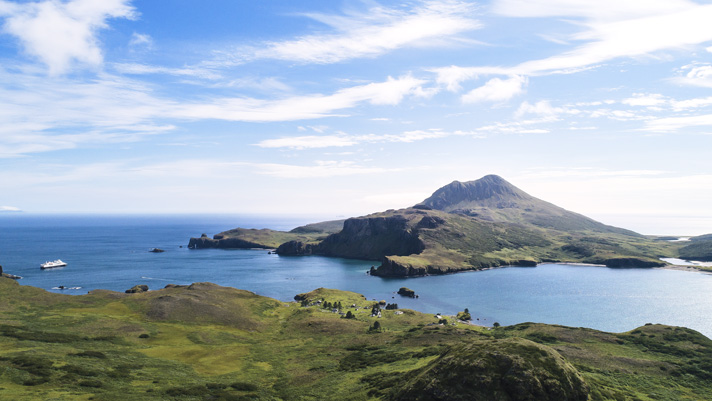 Explore Alaska on a Silversea Evolution Class cruise
For the adventure of a lifetime, we highly recommend one of the cruise line's amazing Alaska cruises. Book now for a 2022 Silversea Alaska cruise to explore the incredible Alaskan wilderness. Choose between a 7-night cruise with a departure from Vancouver, Canada, a 14-night cruise with a departure from Tokyo, Japan, or an epic, 24-night cruise from Kangerlussuaq, Greenland.
Other top cruises to take with Silversea includes 10-19 Night South America cruises departing from Punta Arenas, Chile, and the 7-12 Night Europe cruises from Barcelona to beautiful destinations throughout the Mediterranean. Silversea Cruises also visit destinations in the United States and Canada, as well as all around the Galapagos Islands.
Whichever spectacular destination you are interested in, you can book your next cruise on a Silversea Cruises ship quickly and easily through Avoya Travel. Don't forget to come back and check out the itineraries for the cruise line's new Evolution ships once they are ready to set sail as well.
Call the number at the top of this page to be connected with a Travel Advisor in the Avoya Travel NetworkTM who can help you get the best price, navigate COVID-19 restrictions, and answer any questions you have about Silversea Cruises.