A European river cruise onboard AmaWaterways infuses every moment with enchantment. Known for their heartfelt hospitality, this river cruise line is the perfect choice for those who prefer a more intimate and immersive style of travel.
Enhance your journey with some helpful AmaWaterways cruising tips and insights that will make you feel like an expert before even setting foot onboard. This guide to sailing with AmaWaterways will ensure that you are properly prepared for the adventure of a lifetime.
Contact a Travel Advisor in the Avoya Travel NetworkTM or browse here to see everything AmaWaterways has to offer for your next vacation.
1. Choose Your Perfect Europe Itinerary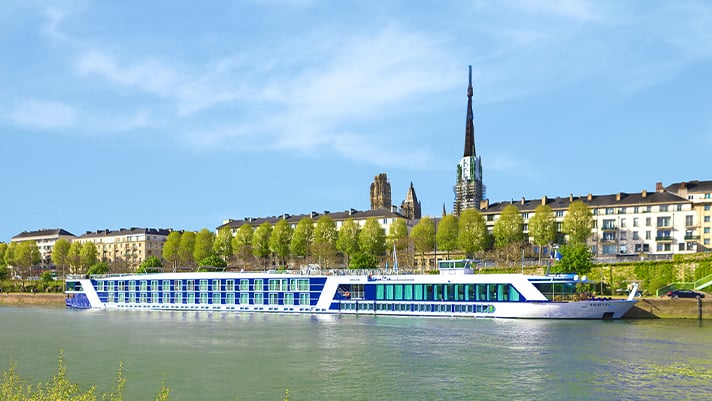 AmaWaterways boasts an expansive fleet of ships on numerous rivers throughout Europe, providing access to both the continent's grand capitals and its charming villages. A dream itinerary begins when you decide which destinations you most want to visit.
Choose from river cruises along the Seine in France, the Douro in Portugal, or the Rhine through the countryside of Germany, Luxembourg, the Netherlands, and more. 7-night river cruises are the most popular choice with the option to add 2 to 3 nights pre-cruise and/or post-cruise to extend your vacation. Or choose 10- to 14-night itineraries to explore more. Whatever charming riverside destinations in Europe you desire to discover, AmaWaterways is equipped to provide you with an unforgettable experience.
2. Pack for the Weather and Occasion
The best way to ensure a positive river cruise experience is to pack the proper attire for every occasion. Ensure you bring short sleeves and shorts or skirts for the warm summer months, warm sweaters and a raincoat for the spring and fall, and a heavy coat for the winter. Layers are a must for different climates and altitudes.
Comfortable walking shoes are also essential for shore excursions and don't forget to pack workout attire like bike shorts or yoga pants if you plan on partaking in wellness activities. Reserve space for dressier shoes and outfits for special occasions like the Captain's Dinner.
AmaWaterways does provide a laundry and ironing service for a fee if you need to refresh your wardrobe while onboard.
3. Indulge in the Exceptional Dining Experiences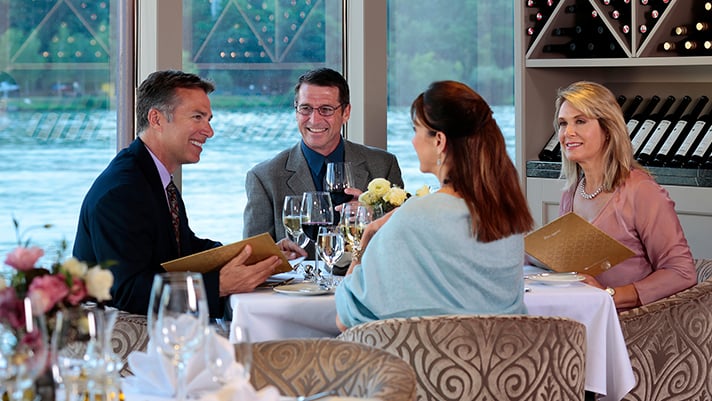 AmaWaterways offers a delightful dining experience on its ships, with expert chefs crafting menus that showcase locally sourced and inspired cuisine. Choose from the Main Restaurant, The Chef's Table specialty restaurant, or enjoy tapas in the Main Lounge. The Chef's Table provides a distinct gastronomic experience where you can watch the chef prepare a special meal.
Best of all, complimentary, unlimited wine, beer, and soft drinks are served during lunch and dinner, allowing travelers to savor the flavors of each region they visit. From breakfast with sparkling wine and made-to-order delights to multi-course dinners paired with high-quality regional wines, every meal is a culinary treat.
4. Take in the Views from a Twin Balcony Stateroom
No guide to sailing with AmaWaterways would be complete without recommending the cruise line's signature twin-balcony staterooms. With the option of both an indoor French balcony and an outdoor balcony, guests can enjoy breathtaking views regardless of the weather.
Start each day of your river journey by stepping onto the balcony and immersing yourself in the picturesque scenery. Enjoy your own private outdoor space to relax and welcome Europe right into your stateroom.
5. Choose Your Excursions and Your Pace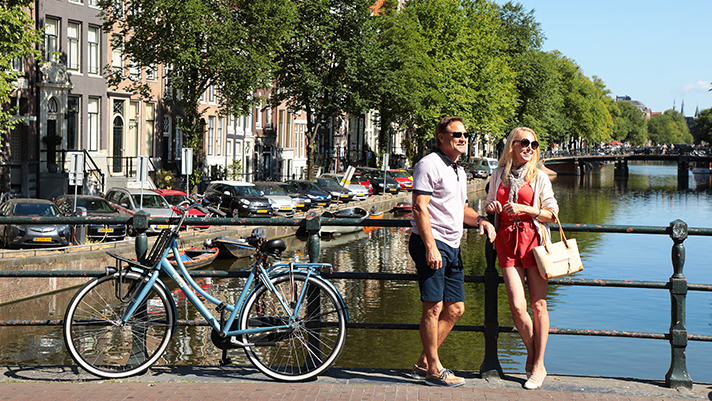 AmaWaterways also offers a diverse menu of shore excursions, allowing guests to personalize their experience at each destination. With options ranging from city tours to active pursuits like biking and hiking, guests have the freedom to choose the activities that suit their interests and pace.
Excursions are led by knowledgeable local guides who offer insightful commentary on the culture and history of the destinations. Small group sizes also ensure a more intimate setting, facilitate access to landmarks, and create opportunities for meaningful interactions with locals. Whether indulging in local delicacies or enjoying scenic landscapes, guests can immerse themselves in the essence of each destination.
6. Wind Down with Onboard Entertainment and Amenities
After a day of enriching excursions, you can relax back onboard with evening entertainment. Every night, AmaWaterways offers a schedule of entertainers ranging from the resident musician to local musicians, storytellers, folkloric dancers, and more.
In the comfort of your own stateroom, unwind in the provided plush cotton robe and slippers and enjoy access to the Entertainment-On-Demand system that offers news, TV programs, music channels, classic films, and new Hollywood releases. WiFi access and high-speed internet keep you connected to friends and family back home.
7. Don't Hesitate to Rely on the Crew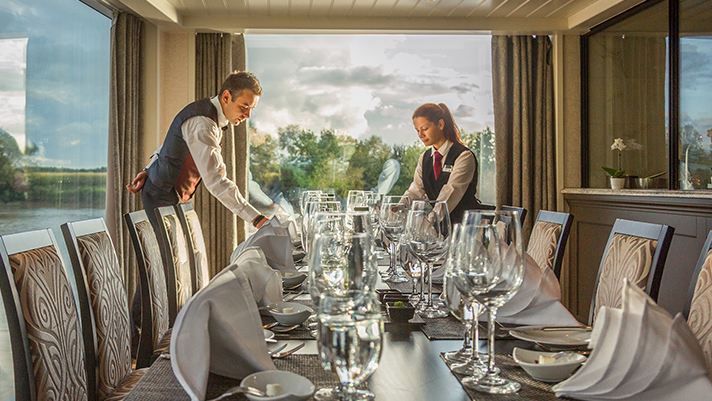 AmaWaterways sets itself apart by its unwavering commitment to outstanding customer service, and one of the best AmaWaterways cruising tips is to count on the crew. An exceptional staff-to-guest ratio ensures that a member of your team will always be ready to meet your needs. The onboard reception desk is open 24 hours a day, and even though your river cruise will be sailing through many countries with multiple languages, English is the main language spoken by all staff as well as the local guides.
In addition to the attentive crew, you will have the assistance of a knowledgeable cruise manager who will serve as your host throughout the voyage, guaranteeing that you make the most of every moment.
8. Follow the AmaWaterways Tipping Guidelines
If you appreciate the outstanding service on your AmaWaterways journey, you can show your appreciation through gratuities. The cruise line conveniently suggests a recommended amount of 12 Euros per day per guest for the crew, and 3 Euros per day per guest for your cruise manager.
Should you wish to personally express gratitude to the local tour guides for their exceptional guidance at the conclusion of a tour, it's also advisable to have cash on hand for this purpose.
Use These AmaWaterways Cruising Tips on Your Next Adventure
Now that you are equipped with a guide to sailing with AmaWaterways, allow Avoya Travel's Independent Travel Advisors to assist you in taking the next step. Choose your preferred itinerary, and our expert advisors will help you discover exclusive deals that enable you to maximize your experience on a European river cruise.
Call the number at the top of this page to be connected with a Travel Advisor in the Avoya Travel NetworkTM who can help you get the best price and answer any questions you have about AmaWaterways.