Princess Cruises is getting set to welcome guests back aboard and resume travel to amazing destinations all around the world. The cruise line is introducing a host of new enhancements to help guests feel safe and comfortable during every stage of their journey. Their 2021 cruises will feature many COVID-19 health and sanitation protocols, and guests can also take advantage of the touchless and personalized experience offered by the Princess Cruises Medallion Class. A focus on flexible and stress-free travel ensures that you can feel confident as you also prepare to sail again.
Update: 2021 Princess Cruises' guests must have the following:
Received their final dose of an approved COVID-19 vaccine at least 14 days prior to the beginning of the cruise
Proof of vaccination
Have proof of a negative viral COVID-19 test (PCR or antigen) taken within 2 days of their embarkation
Princess Cruises COVID-19 Enhancements and Protocols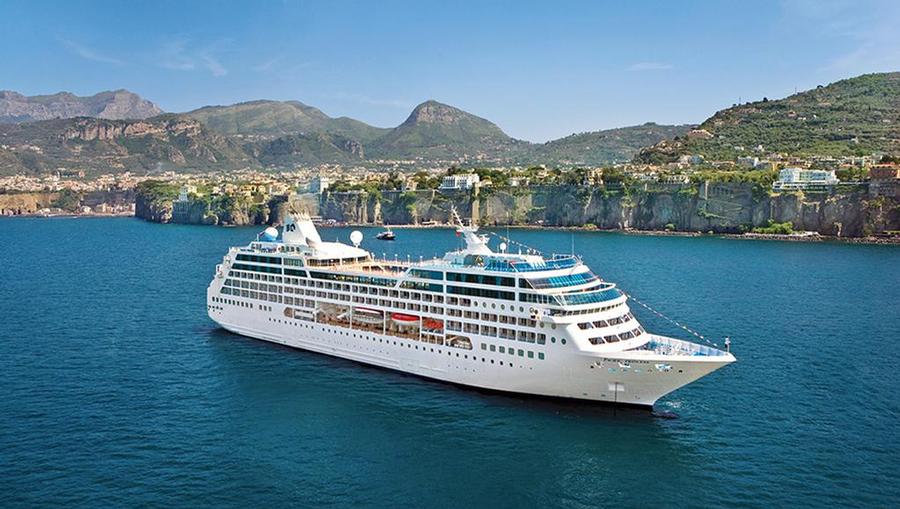 Cruise the coast of Sorrento, Italy safely with Princess Cruises.
Princess Cruises has taken numerous steps to create a healthier onboard environment for all guests. The cruise line is working closely with public health officials to implement best practices, including medical centers fully equipped for COVID-19 testing and treatment and contact tracing for every cruise. A highly trained medical staff consisting of doctors and nurses are ready to provide care and services where needed.
More Sanitation
Enhanced environmental sanitation measures aboard Princess Cruises include more thorough and frequent cleaning in public areas and staterooms. More hand-sanitizing stations in high-traffic areas and at venue entrances will be provided to guests as well.
Upgraded Air Filtration System
Furthermore, all ships now feature an upgraded air filtration system that completely replaces the air in public areas and staterooms every five to six minutes. HVAC systems in areas like medical centers and isolation rooms will also feature HEPA filters.
Fully Vaccinated Cruises, No Onboard COVID Tests Unless Showing Symptoms
Princess Cruises is offering fully vaccinated cruises for guests who have received both doses of their approved COVID-19 vaccine at least two weeks before the cruise begins. Guests will need to show proof of vaccination prior to boarding, but they will not have to be tested for COVID-19 unless they show symptoms on embarkation day. Those who show symptoms during the enhanced-pre embarkation health screening process will be provided with a test free of charge.
All guests must wear masks during embarkation and debarkation but, once onboard a vaccinated cruise, masks and physical distancing will not be required.
Update: There will be some onboard areas where masks will be required on cruises through Dec. 30, 2021.
Princess Cruises is working with the local destinations so you can a stress-free experience on land as well as at sea.
To ensure a safe shoreside experience, guests will have to follow the health protocols and guidance regarding masking and physical distancing at every port their cruise visits. As these rules are under the control of local governments and subject to change, Princess Cruises will provide all the necessary and up-to-date information to guests before they disembark.
The Princess Cruises Medallion Class Advantage
The Princess Cruises Medallion Class uses cutting-edge technology to provide guests with a seamless and personalized journey aboard any of the cruise line's ships. It puts your vacation into your own hands--literally--with a wearable device called the OceanMedallion.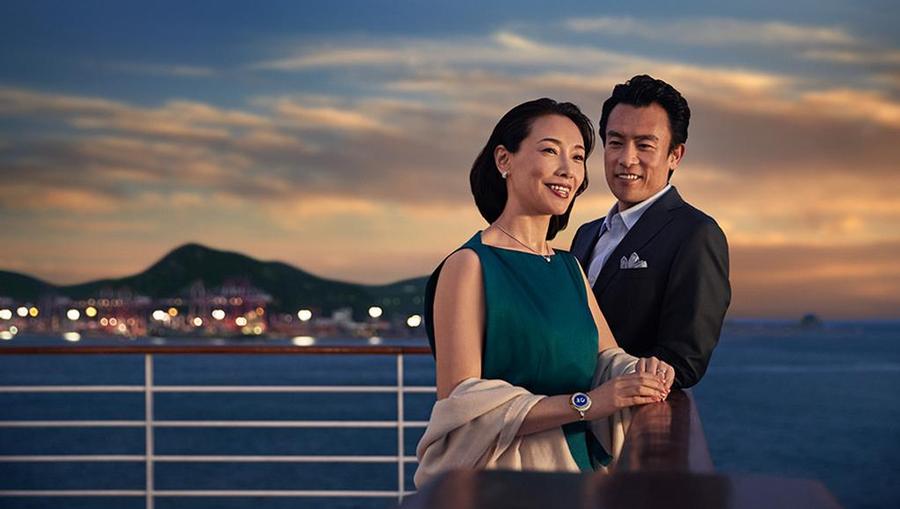 Not only does the Medallion Class features make the ship more COVID-safe, it makes the cruise experience more enjoyable. Order a meal or drink to be delivered to you without even getting out of your lounge chair!
This quarter-sized gadget was designed to make guests' onboard experience effortless, and, as it turns out, it can help aid in physical distancing as well. The OceanMedallion connects to the all-in-one MedallionClass app, which allows easy access to the digital experience. It also gives Princess Cruises the unique ability to respond to evolving COVID-19 regulations and guidelines.
Innovative Safety Technology
From the very start, Princess Cruises Medallion Class travelers get to enjoy staggered and touch-free boarding, reducing physical contact. Once onboard, guests can make touch-free purchases, eliminating the need to handle cash or cards. Control physical distancing even further by getting real-time information about the number of guests at or planning to attend certain areas of the ship, like lounges and theaters.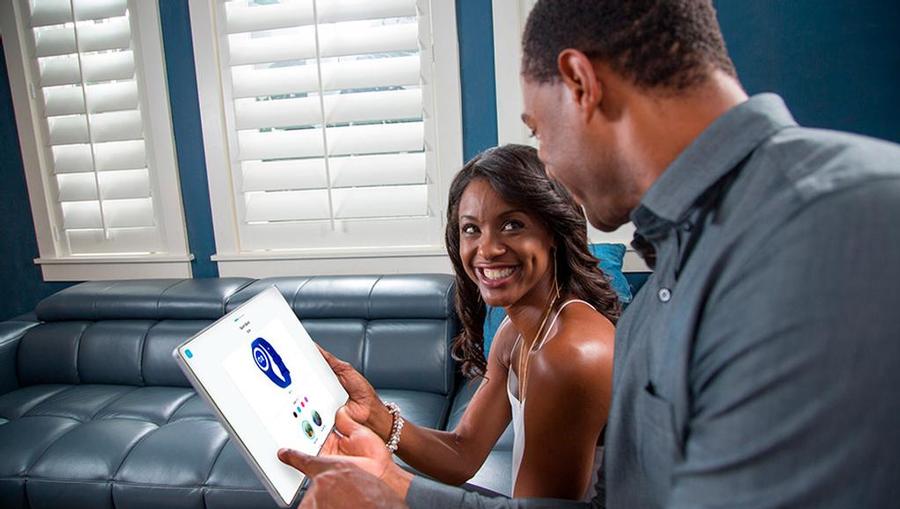 The advanced Medallion Class technology brings convenience to an all-time high onboard Princess Cruises ships.
Order anything you need from the ship's shops--including food, drinks, and even laundry tokens--and have it brought directly to you wherever you are. The OceanMedallion also unlocks the door to your room as you approach, and keyless entry ensures that the door always locks behind you.
A Look at Upcoming 2021 Cruises
Princess Cruises operates more than 380 voyages across the globe, taking guests to over 100 countries and all seven continents. The cruise line's itinerary of 2021 cruises will be setting sail to these incredible locales once again, visiting tranquil beaches, ancient temples, and significant cultural and historic sites.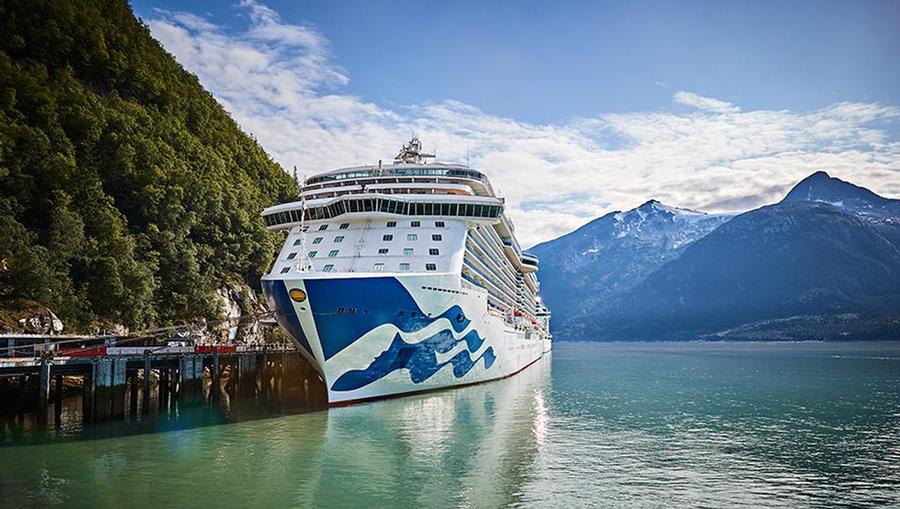 If Alaska is on your bucket list Princess Cruises is one of the very best ways to experience areas like Glacier Bay in Skagway.
For the first trip in mid-August, Princess Cruises is departing for a spectacular scenic cruise to Alaska's beautiful Glacier Bay National Park. Then, for the end of September, you can book a West Coast Getaway from California to Mexico or a tour of gorgeous Spain and France. October brings trips to Cabo San Lucas and the Mexican Riviera, while November's cruises are headed to tropical destinations throughout the Caribbean. A packed December itinerary offers incredible getaways to New Zealand, South America, Antarctica, Hawaii, and many more must-visit destinations.
Booking Your Trip with Confidence
Princess Cruises understands that COVID-19 can cause a lot of uncertainty when booking a cruise. Guests can cancel their booking up to 30 days before the cruise sets sail, and cancelation fees will be returned in the form of future credit. Additionally, if anyone in your travel party tests positive for COVID-19 within 30 days of embarkation or is denied boarding due to COVID-19 on the day of, you will receive future credit for 100% of the cancellation fee and non-refundable unused services.
Any guests who test positive for COVID-19 during the cruise will be reimbursed for all medical care expenses as well as medically required post-disembarkation expenses, including air change fees.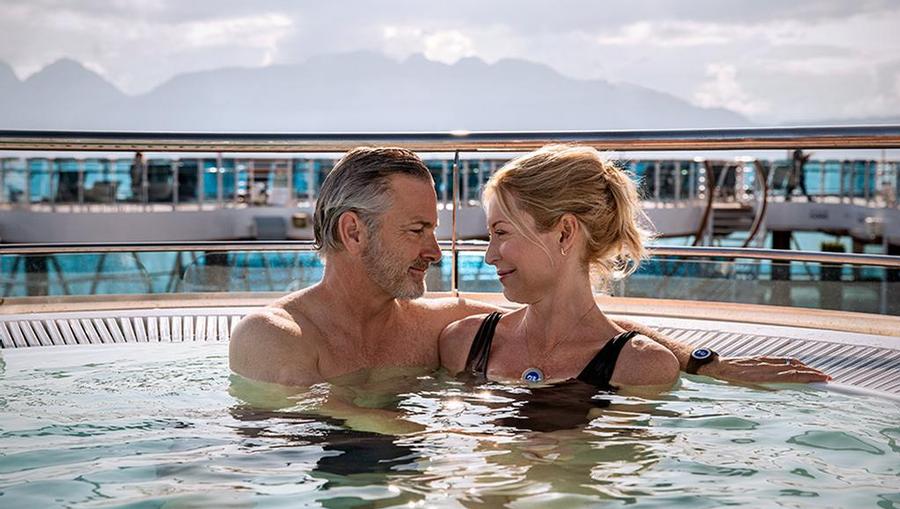 Cruise stress-free and in comfort with Princess Cruises in 2021 and beyond.
With new health protocols in place and a virtually touchless Medallion Class experience, Princess Cruises is striving to ensure that all guests can take confidence in their 2021 cruises. Look forward to sailing the oceans and exploring the world once more.
Check out our featured Princess Cruises Deal and speak to a Travel Planner in the Avoya Travel NetworkTM today to cash in on exclusives.