Cruises from Miami are a wonderful way to explore the Caribbean, especially with a luxury and highly awarded cruise line like Regent Seven Seas Cruises. This incredible cruise takes guests to Puerto Rico and some of the most beautiful locations throughout the Caribbean before arriving back in Miami.
This Regent sailing departs December 2022, but contact a Travel Advisor in the Avoya Travel NetworkTM to find similar sailings that align with your timing. Plus, find out if you can add perks like free onboard credit to your booking.
A Closer Look at This 10-Night Caribbean Cruise
Cruises from Miami with Regent Cruises always promise an unforgettable experience, and this 10-night Caribbean Cruise is sure to deliver. With a departure time in the early evening, you'll have a chance to see the city before you go. Perhaps you want to get started on your relaxing vacation at South Beach, do some sightseeing in the Art Deco District, or do some shopping at Bal Harbor.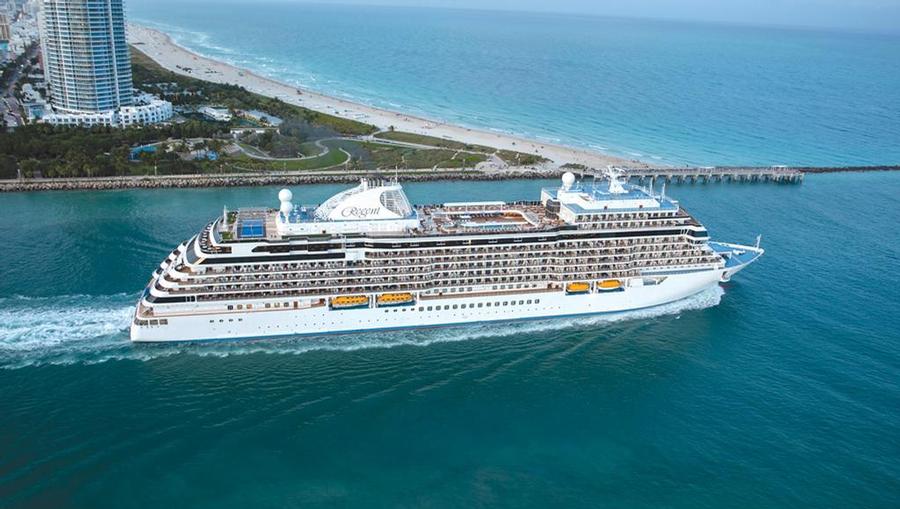 Explore beautiful Miami before departure. Miami offers something for travelers of all tastes and interests.
Upon departure, the Seven Seas Navigator will spend its first day at sea. This will give you the opportunity to enjoy some of the ship's fantastic amenities and recharge your batteries in preparation for some exciting onshore excursions.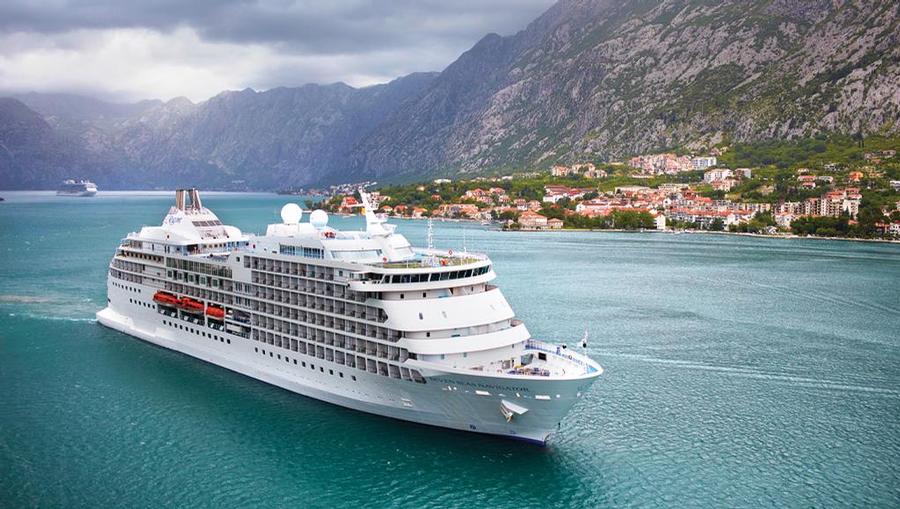 The all-oceanview Regent Cruises Seven Seas Navigator features 90% private verandas and space for 490 guests.
On day three, the ship will arrive at Puerto Plata, Dominican Republic, a city with a rich and storied history home to picture-perfect Golden Beach, where you can spend some time basking in the rays. The next day, the cruise is set to visit San Juan, Puerto Rico, where Columbus landed in 1493. A visit to El Morro Castle is in order, as the imposing fortress of Old San Juan dominates the city skyline.
Similar to it's neighbor Punta Cana, Puerto Plata is a Dominican beach paradise.
On day five, the Seven Seas Navigator arrives at Saint Barthelemy, Guadeloupe, one of the Caribbean's true gems. Soft, white sand beaches, duty-free shopping, and excellent dining options are just some of what draws travelers to the island. Other experiences to consider include snorkeling, sailing, horseback riding, and tours of the island's historic Swedish forts, Carl and Gustav. Next, cruise guests will have the chance to discover the charming colonial town of Roseau, Dominica, which offers a colorful market and access to the lush and unspoiled beauty of the island. The scenic Valley of Desolation beckons those who want to take in a true natural wonder.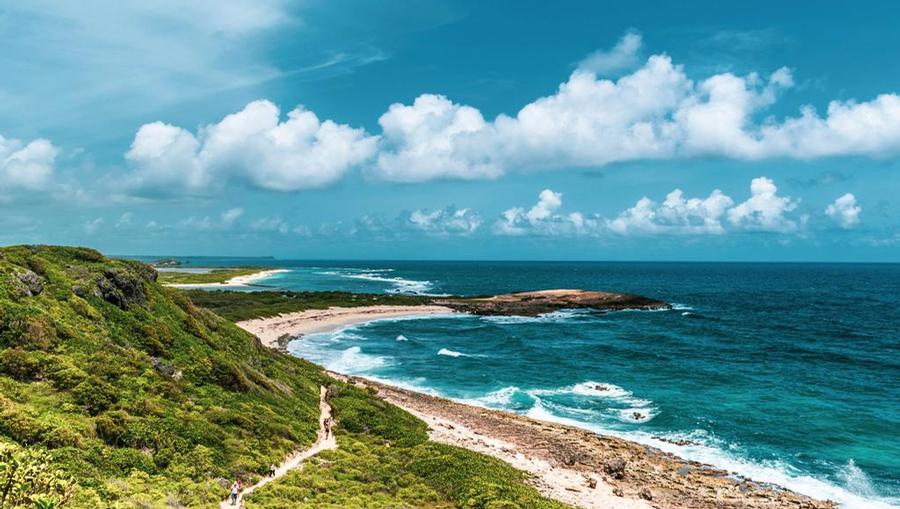 Saint Barthelemy, Guadeloupe is full of unique beach experiences and stunning ocean views.
Day seven sees the cruise arrive at Saint John's, Antigua and Barbuda. The island itself is home to almost 400 beaches and St. John's is a quintessential example of the British Caribbean. The sites that should be at the top of your list include the Museum of Antigua & Barbuda and St. John's Cathedral. There are plenty of nature trails to explore as well. The final Caribbean stop on the cruise is Saint Maarten, an island shared by both the Dutch and the French. The beautiful capital Philipsburg is known for its colorful colonial buildings.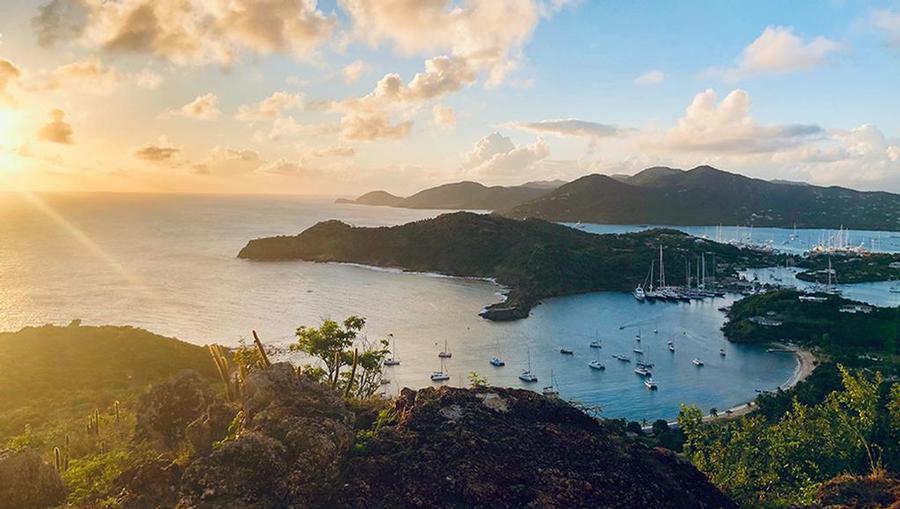 On day seven you will arrive at the stunning Saint John's, Antigua and Barbuda.
Your 10-night Regent Cruises 2022 Caribbean cruise concludes with two relaxing days at sea that you can use to recoup and recover from your adventures. Finally, the journey draws to a close back in Miami.
Enjoy Unrivalled Space Aboard the Seven Seas Navigator
What better way to enjoy a Caribbean cruise than on the exclusive Regent Cruises Seven Seas Navigator? The spacious ship limits its passenger capacity to just 490, providing each guest with ample personal and private space. A crew of 345 ensures unparalleled customer service onboard as well. Furthermore, every high-end suite provides ocean views, and 90% of rooms come with their own verandas from where you can take in the refreshing sea breeze. Suite sizes range from a generous 301 sq. ft. all the way to 1,173 sq. ft.
Exquisite Dining Onboard Seven Seas Navigator
For dining options, the Seven Seas Navigator has two exquisite restaurants that are sure to please your taste buds. Compass Rose Restaurant, an elegant single-open-seating venue, serves as the main dining room on the ship. The restaurant offers a delectable fusion of international fare so that there is something for everyone to eat. For a more casual dining setting, head to Portofino Grill. The restaurant serves breakfast, lunch, and reservation-only dinner. At dinnertime, you can select from an Italian menu serving the flavors of Tuscany, Parma, and Piedmont.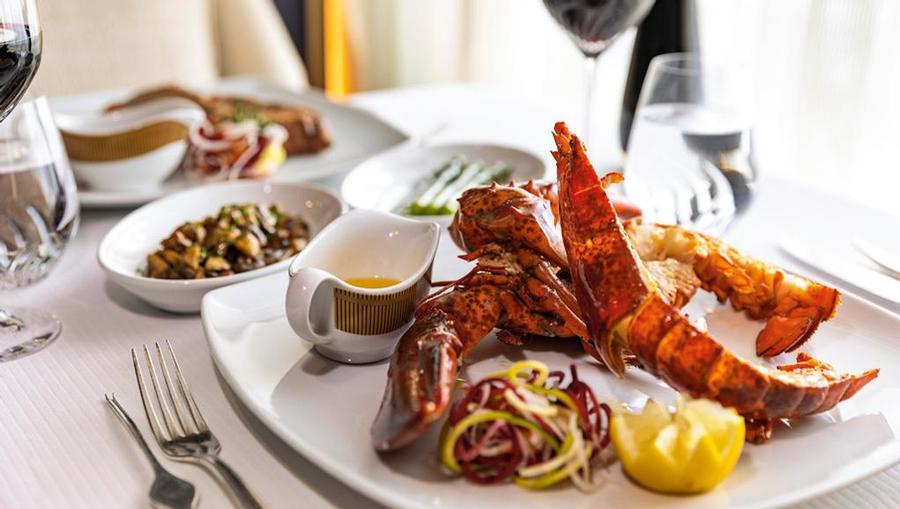 Compass Rose and Portofino Grill serve up delicious onboard cuisine throughout your journey.
Pool Deck, Live Performances and Youth Programs
In addition to dining, you can spend your time on board the Seven Seas Navigator on a variety of different activities. Head to the pool deck for a dip in the water, go to the driving cage to practice your swing, or even take a class in ballroom dancing! The ship also hosts spectacular live performances, cabaret acts, art auctions, guest lecturers, a casino, and two duty-free boutiques to satiate your shopping needs. When it's time to wind down from all of the excitement, you can visit one of several intimate lounges and bars for a nightcap. If you've got kids in tow who need more age-appropriate entertainment, you can also enroll them in the Club Mariner Youth Program for youth from ages six to 17.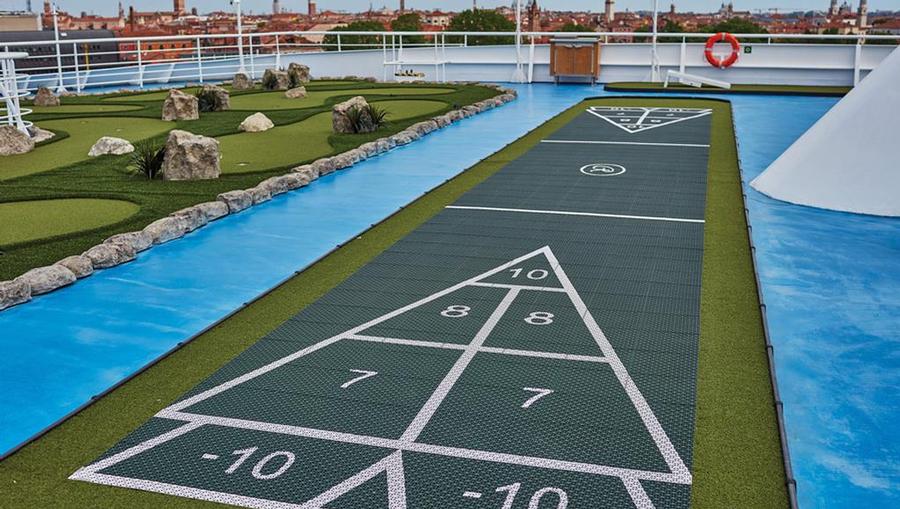 The pool deck has excellent activities to choose from to fill up your days at sea.
Contact a Travel Advisor in the Avoya Travel NetworkTM to secure your spot aboard the Seven Seas Navigator or learn about similar sailings. Plus, check out these Regent Seven Seas Cruises featured deals that can be applied to select sailings!