Read Time – 6 mins & 24 secs
Maybe most well-known for the high number of celebrity sightings, St. Tropez is a popular vacation destination for big names such as George Clooney, Bill Gates, and Lady Gaga. The city exudes luxury but maintains a seaside charm that makes it very attractive to travelers. The shopping is world-renowned, the beaches are pristine, and the wine is among the best in the world. What else makes this destination one of the most illustrious in the South of France? Read on to explore everything you need to know about this posh destination…
When to Go
Here's when St. Tropez weather is the nicest and when popular tourism seasons take place to help you decide on the best time of year to visit.
Explore our top deals on cruises to St. Tropez.
Best Weather from April to June
St. Tropez is beautiful year-round. It's hard to find a destination that stays this sunny throughout the year, but its Mediterranean climate allows for sunny and cool temperatures for most of the year. Even though it doesn't rain much, January to March is the coldest time of the year, with averages of 49° F. November is the rainiest month bringing in 6 days of light showers on average. The Spring and Summer months are postcard-worthy, averaging about 70° F.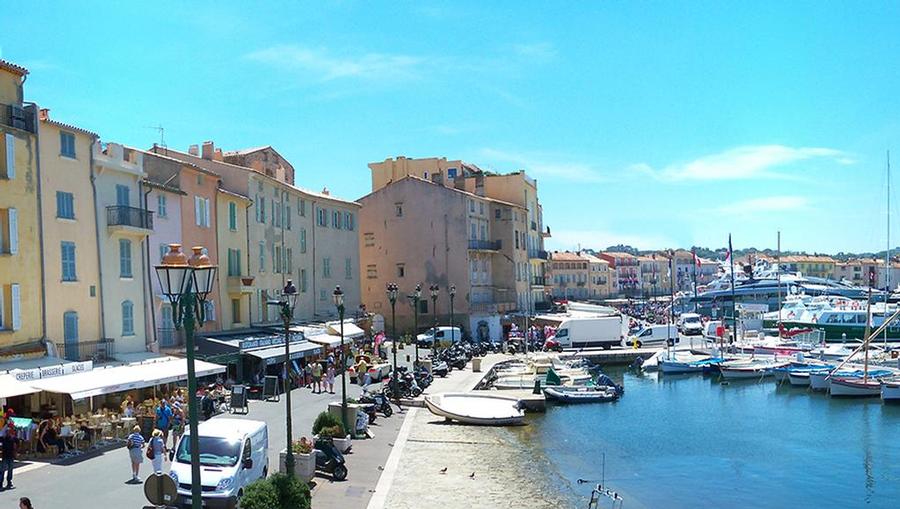 High Tourism in Summer and October
Typically, the months of May to September bring in the most crowds. Families on Summer vacation are drawn to the beautiful scenery, plus just an hour and a half away the annual Cannes Film Festival takes place every May. August brings a popular 12-day classical music festival called Les Nuits du Château de la Moutte. This concert is truly a stunning and high-class event and takes place in the courtyard of a 19th century castle. September is when the Les Voiles de St. Tropez Regatta begins. This is another wonderful sight to see. Yachts fill the harbor for the annual boat racing event.
In October there is an annual 4-day fashion sale. This event is called La Grande Braderie de Saint Tropez where local shops, boutiques, and brand name stores set up shop on the streets for a cheerful event with bargains like no other time of the year.
Top Things to Do in St. Tropez
This luxury destination offers something to do for travelers who love to experience the best – from shopping, to hiking, to wine-tasting, and fascinating museums. Check out some of these fun things to do so you can start mapping out your St. Tropez itinerary.
Shop Dior, Gucci, Chanel, plus Local Markets
As mentioned above, October is the best month for shopping in St. Tropez due to La Grande Braderie de St. Tropez. You'll find high-end items of all kinds such as swimwear, sunglasses, and jewelry at extremely low prices.
The Rondini family and their store, Atelier Rondini, are a big name in the South of France for their storied history of handmaking sandals since 1927. The St. Tropezienne gladiator sandal is their signature sandal and is a great gift for yourself, or for someone close to you since it is so unique to the destination. Other notable shops to check out are Kiwi, for swimwear, Gas Bijoux, for jewelry made by world-renowned André Gas, and Le Dépôt, for vintage items from names like Hermès, Dior, and Gucci.
The Place des Lices Market is a delightful open-air market where you can pick up fresh produce, pastries, cheeses, souvenirs, and at high quality.
Explore the World's Best Beach Venues
The most well-known beach here is Pampelonne Beach. You'll find chic restaurants and clubs and might even spot a celebrity or two. This is the most crowded beach because of its large number of restaurants, bars, and clubs, so expect the people to be operating at a quicker pace than other beaches.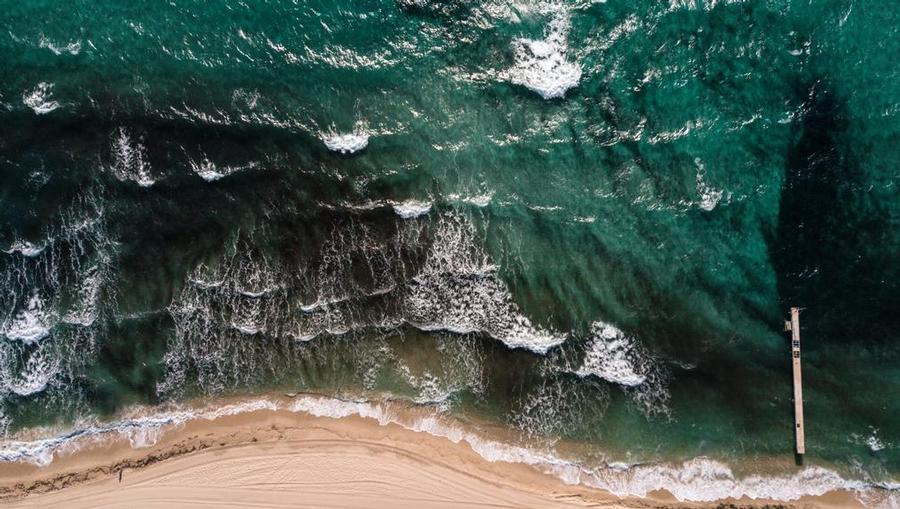 Plage Les Salins is another option that is typically less crowded and is completely tranquil. The only restaurant here is Les Salins, which is less ritzy than the Pampelonne venues, and it is a great experience.
Bouillabaisse Beach is another relaxing beach option with typically less crowds and upscale vibes. It's more suited for those who want to rent a beach chair or lay on a towel and sunbathe, rather than hop from restaurant to club.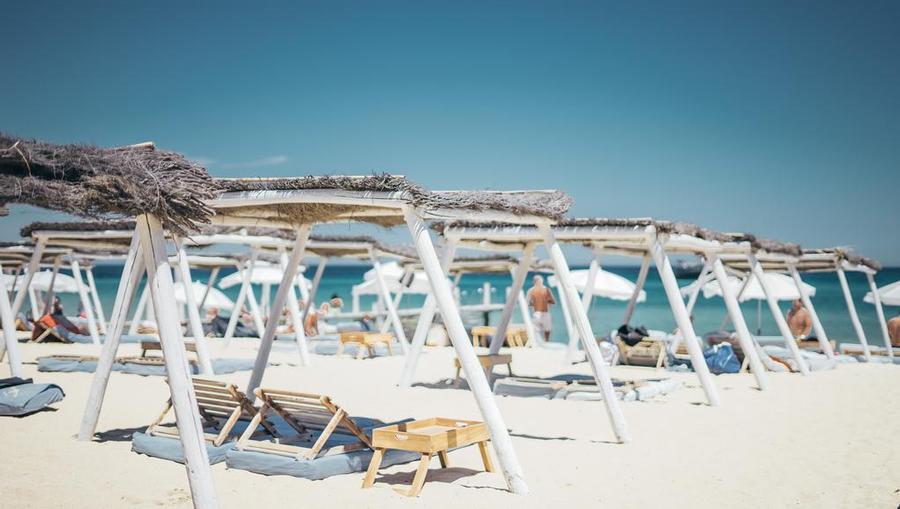 Check out Nikki Beach Restaurant and Beach Club To experience a true upscale venue that has been a hotspot since 2002. Moorea, Club55, and Les Palmiers are also spots to get excited about and are itinerary worthy.
Sip Fine Wines and Signature Summer Rosé
The mild climate in the South of France makes it an underrated French wine region with Bordeaux casting a big shadow. St. Tropez is specifically skilled for producing rosé. Delicious red and white wines flow as well at local wineries such as La Ferme des Lices or Chevalier Torpez, both beautiful properties to visit.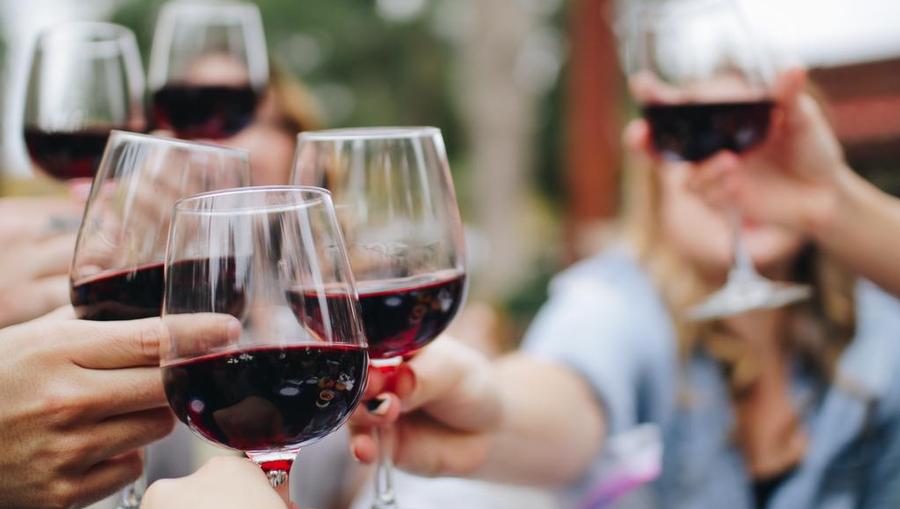 Touring vineyards is one of the most enjoyable things to do. Picture yourself overlooking amazing scenic views while wine and cheese is served. Along with divine grapes, St. Tropez produces excellent olives and olive oil. This is a must try when in St. Tropez.
More Local Landmarks
Water Sports and Boat Rentals – The Gulf of St. Tropez is paradise for those who love wakeboarding, jet-skiing, snorkeling, or luxurious yachting for a less vigorous event.
Hike Sentier du Littoral – This hiking trail can get narrow and rocky but offers stunning views of the Gulf of St. Tropez and is one of the most popular trails in St. Tropez.
Museums and Modern Art Galleries – The Galerie Paul Janssen, Annonciade Museum, Maritime Museum, and Butterfly House give you a great look at St. Tropez's history, as well as its intriguing contemporary art.
Day Trip to Monaco, Cannes, or Nice
Monaco is home to Monte Carlo and the famous Monte Carlo Casino. This is one of the most celebrated and glamourous casinos in the world. Expect stunning, gold-plated, glitzy ambiance and fancy guests trying their hand at blackjack, poker, baccarat, and all the casino games you can imagine. Many people know Cannes from the annual film festival, but there are tons of fun things to do year-round like La Croisette beach and promenade or the Marche Forville market. Cannes is a bucket-list destination that is worth dedicating a day to if you are vacationing in St. Tropez. Old Town Nice is a slight change of pace from what you see in the posh areas of Monaco, Cannes, and St. Tropez. Expect colorful buildings with Mediterranean charm, plus a lively square where you can enjoy a meal or scoop of ice cream.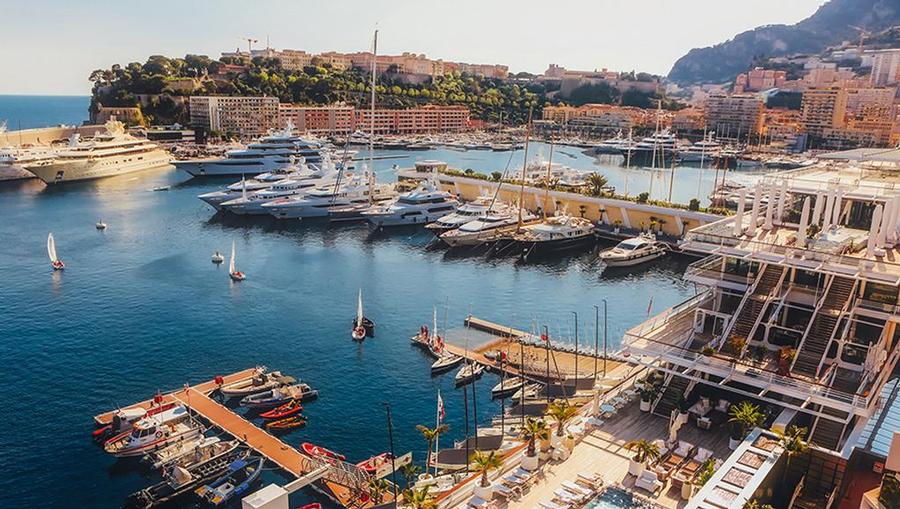 A Vacation Best Suited For
With all things considered, if you are lucky enough to have the chance to vacation in St. Tropez you should do it. It will forever be worth the memories, but this destination is tailor-made for luxury travelers, beach lovers, and wine connoisseurs.
Frequently Asked Questions
What is the climate like in the French Riviera?
The climate is very mild and mostly sunny. There is rainfall throughout the year, but generally it is beautifully bright with warm temperatures year-round. November receives the most rainfall.
Is St. Tropez expensive?
Yes. It is a luxury destination with high costs for most festivities, which is why a travel agent is recommended when planning a St. Tropez trip. Travel Agents can find value and ways to cut costs because they are experts in the booking processes of a trip like this.
What is the currency?
The currency used in St. Tropez is Euros.
What is the main language spoken?
The main language spoken in St. Tropez is French.