The holiday season is a wonderful time to explore some of the world's dreamiest destinations. Whether you need a getaway to relax and recharge, desire an end-of-year adventure with those you love, or simply want an excuse to book that solo trip you've been dreaming of, the holidays are a great time to take a vacation.
With the multitude of charming winter wonderlands, cultural paradises, and tropical island oases, it can be hard to know which to pick or where to even start.
If it feels a bit overwhelming, don't worry because you're in luck. At Avoya, we know a thing or two about travel, so we're giving you our top five recommendations for places to travel to this holiday season to get you started on planning your dream vacation.
Contact an Independent Travel Advisor in the Avoya Travel NetworkTM or browse here to see our best deals for your next vacation.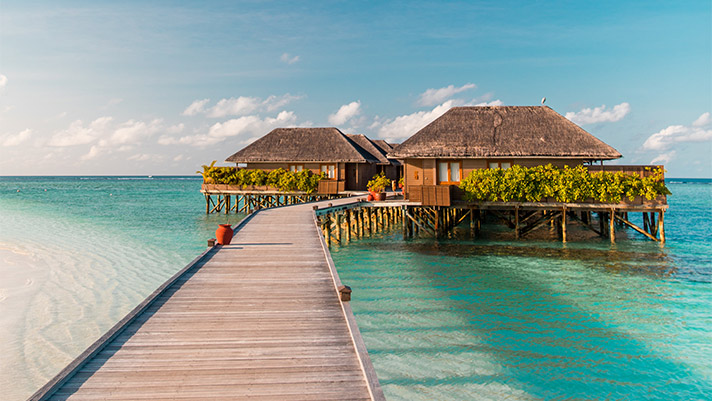 Bungalows in Maldives
Sapphire blue waters, luxurious over-water bungalows, and picturesque white sand beaches – the Maldives is truly a tropical paradise. This archipelagic country is one of the perfect places to travel to for those who want to enjoy a final glimpse of warm weather before the cold winter months set in.
From exploring the cultural city center of Malé to indulging in delicious fresh seafood, these islands offer the pinnacle of luxury. We recommend visiting this paradise in the driest months of the year, November and December. During these months, you can enjoy pristine clear waters perfect for snorkeling in the world-renowned coral atolls populated with more than 2,000 types of colorful fish that call these waters home.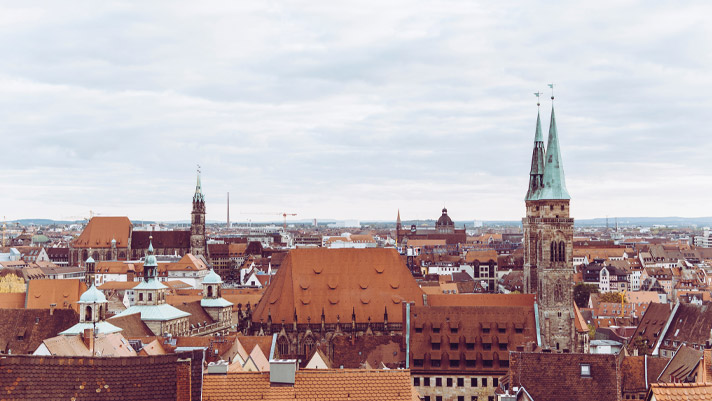 Nuremberg, Germany
For those ready to dive headfirst into the holiday season, Nuremberg is the perfect place to visit due to its famous Christmas Market. One of the oldest and most famous markets in the world, this historic celebration of the season features crowd favorites like mulled wine, gingerbread, carriage rides, candied apples, seasonal shows, and more.
Aside from their holiday market, Nuremberg hosts countless museums and historic sites, telling the stories of Germany's past. If you're looking to make your trip to Nuremberg extra special, we recommend sailing on an AmaWaterways river cruise through the region, so you can get a more immersive taste of the cultural holiday celebrations all throughout Europe.
Zermatt, Switzerland
If you're a thrill-seeker, one of the best places to travel to is Zermatt, one of the world's premiere ski destinations. Enjoy the holiday season in this snowy winter wonderland, nestled just below the iconic Matterhorn that features slopes of all levels from beginner to black diamond.
When you're ready for a break from your ski adventures, there are still plenty of things to see and do. Hide out from the cold in one of the many Michelin-star eateries throughout the village, go on a scenic train ride to nearby Gornergrat, visit a luxury igloo resort, or learn about the history of the town. From the friendly locals to the multitude of activities, this quaint town makes you feel like you're living in a whimsical snow globe.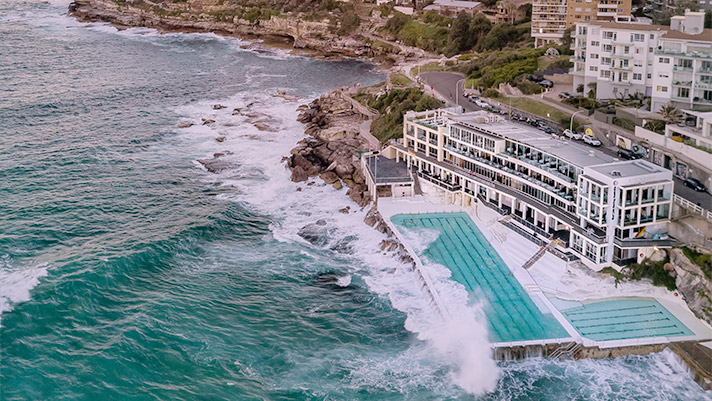 Bondi Beach, Australia
There is truly no better way to say goodbye to the holiday season than with a breathtaking fireworks display, much like the world-famous show at Sydney Harbor. Ranked number one as the best place to spend New Year's Eve in the world by CNN, Sydney provides exciting celebrations throughout the city to welcome in the new year.
Enjoy the lively night scene, go surfing and hang ten on the waves of Bondi Beach, or simply enjoy all the picturesque nature just outside the city – this Australian destination truly has something for everyone.
If you're looking to have some extra fun, upgrade your getaway by going on a luxurious Oceania cruise around the country. This will allow you to see all of Australia's beauty and exciting sites leading up to the big night onboard one of the industry's top-rated ships.
Tulum, Mexico
While the holiday season is a time of joy, it can also be very stressful for many. From planning family gatherings, coordinating presents, and shuttling loved ones from party to party, this fun time of year can become immensely draining. You need to relax and recharge to ensure you start the new year off right. That's why we recommend a serene getaway to the tropical paradise of Tulum.
Equipped with picturesque views all along the coasts, world-class spas, and delicious cuisine, what was once a sleepy fishing town is now noted as one of the perfect places to visit for a rejuvenating getaway. Hilton Tulum Riviera Maya All-Inclusive Resort is the perfect place to stay to get the most out of your trip, offering luxurious accommodations, all the amenities you may need, and friendly service coupled with breathtaking views all around the property.
The holiday season is about showing those in your life how much you love and appreciate them. So, why not show your appreciation with a luxe vacation that they'll never forget?
And don't forget to show appreciation to the most important person of all: Yourself! You work hard all year; you deserve to treat yourself to one of these top places to travel to.
Whether you're dreaming of a getaway to one of these five spots or hoping to check a destination or two off your travel bucket list, one of our Independent Travel Advisors can provide you with expert knowledge to ensure your vacation is nothing short of extraordinary.
Don't wait, the holiday season is just around the corner, and the world is calling your name.
Call the number at the top of this page to be connected with a Travel Advisor in the Avoya Travel NetworkTM who can help you get the best price, navigate COVID-19 restrictions, and answer any questions you have about your next vacation.