Celebrate the wonder and history of Europe on a dreamy AmaWaterways river cruise. Explore medieval cities, visit famous locales, and dine on the traditional foods of each destination as you drift along one of Europe's many iconic rivers. Whether you choose the Danube River, Rhine River, Seine River, or Main River, guests will experience several countries taking in each region's sights along the way.
Every AmaWaterways itinerary is meticulously planned to ensure guests can experience the most that each port has to offer. Each river cruise will have expertly-curated excursions designed for every interest.
Guests wishing for a more relaxed pace will find suitable guided walking tours through cities and towns, while those looking for something more active will find excursions that include hiking and bike tours. Guided bike tours are complimentary at select ports along several European river cruise options. Local tour guides also provide regional information and insight into the culture on any tour option.
Here's a sneak peek at the most idyllic rivers in Europe that can be explored while onboard an AmaWaterways voyage.
Contact a Travel Advisor in the Avoya Travel NetworkTM or browse here to see everything AmaWaterways has to offer for your next vacation
Exploring the Danube River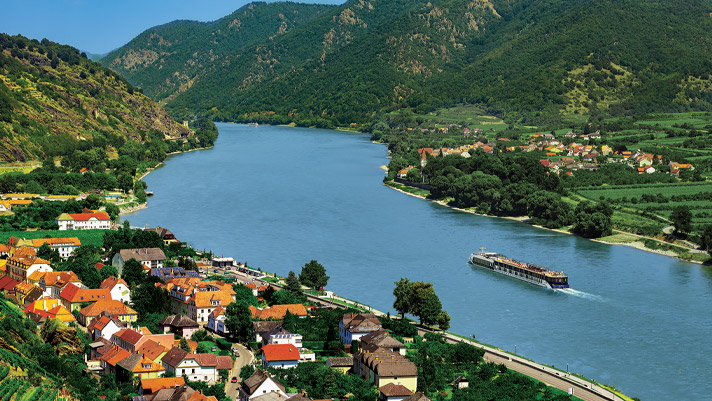 Danube River
One embarkation location travelers may start their Danube River journey is Budapest, Hungary. Here, excursion options include a city tour that covers both sides of the river. For something a little different, the "Hidden Budapest" tour offers stops at lesser-known locales.
Other options include a Castle Hill hike or a visit to the Budapest Opera House for a performance. In Salzburg, guests are treated to a tour of the historic city center and a visit to Mozart's birthplace. In Melk, guests can choose to take a scenic cruise to Vienna or take the city in via bike tour. An evening concert follows with a live classical performance, capping off a day of enchantment in the "City of Waltzes."
A Danube River itinerary that starts in Nuremberg, Austria provides guests with an opportunity to explore the city's medieval past, including the Imperial Castle and town wall, as well as a visit to the city's WWII sites. The next day, explore Regensburg and partake in the "Tastes of Bavaria" tour, which features classic regional cuisine like beer, sausage, and pretzels.
Exploring the Rhine River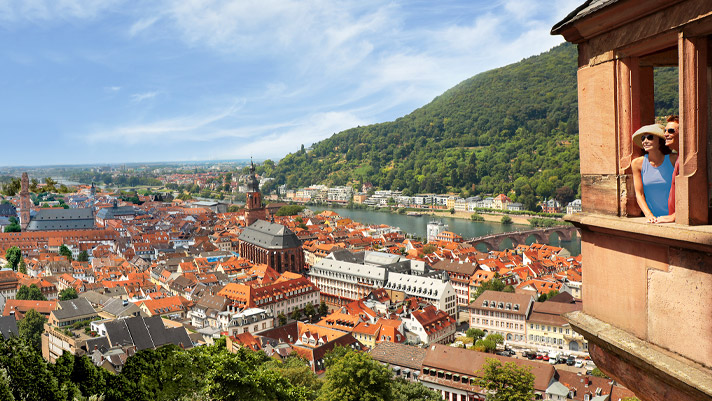 Rhine River
Embarking from Basel, Switzerland, guests on a cruise along the Rhine River will travel to several iconic German towns before arriving in the Netherlands. Points of interest along the way include a visit to Freiburg and the town's Münster, a Gothic cathedral, a hike to the Black Forest, and a walk to Strasbourg's famous "La Petite France" district.
A gondola ride awaits in Rüdesheim, as does a wine tasting in a local vineyard. However, no visit along the Rhine would be complete without tasting the local cuisine. In Cologne, guests are invited to discover local fare like potato pancakes with applesauce as well as regional beer.
Enjoy the festive atmosphere of a Rhine river cruise that makes port calls in cities and towns featuring enchanting Christmas markets, with stops in such ports as Cologne, Heidelberg, and Strasbourg. The first port-of-call is Cologne, which offers a walking tour through the Old Town.
Awe at the Gothic wonder that is the Cologne Cathedral. Enjoy a steaming mug of glühwein, a traditional mulled wine savored by locals during the holidays, and have a taste of regional Kölsch beer.
Visit historic Heidelberg and explore Hauptstrasse, a long pedestrian shopping street, and enjoy stops at the local markets. The oldest and largest market can be found in Strasbourg, where guests will have the opportunity to go on a panoramic bus tour through the city with a stop at the famous Christmas market.
Exploring the Seine River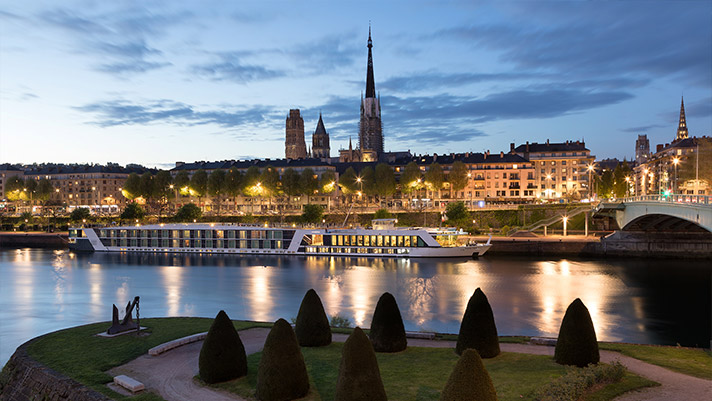 Seine River
Enjoy a tour along France's Seine River from the comfort of an AmaWaterways river cruise. Embark on a cruise from iconic Paris, France. Travelers can join a "City of Lights" tour with stops at sights like Luxembourg Gardens, the Arc de Triomphe, and the Eiffel Tower.
Along a river cruise journey on the Seine, discover small quaint towns, including Giverny, home of Claude Monet, take a bike tour through Vernon, and more. Guests can join a stroll through the medieval city of Rouen or experience the region through a "Tastes of Normandy" tour, with sweet and savory food and drink tastings, like local cheese, chocolate, and cider.
In Le Havre, guests have the option to visit the Normandy beaches, including Omaha beach, and other historical points of interest from World War II.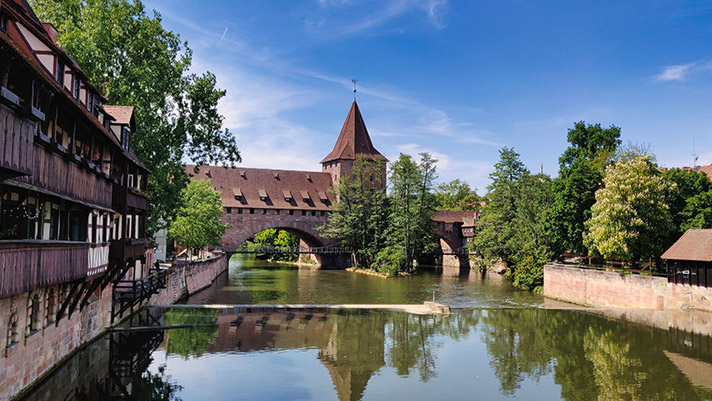 Main River
Explore the enchanting Main River as you sail through Nuremberg, Wertheim, and other destinations, as well as other rivers such as the Rhine or the Moselle onboard AmaWaterways. The Main River and the Rhine River do meet, therefore there are many itineraries that travel from Nuremberg to Amsterdam with port stops along the Main.
AmaWaterways has dreamy sailings where guests can begin their voyage in a place full of medieval sites and tasty regional cuisine. Travelers can try smoked beer in Bamberg or hike to Marienberg Fortress, built in Würzburg. Excursions abound in Wertheim, where guests may wish to visit a pretzel bakery or explore the Main River valley via bike.
Book with Confidence
When you're ready to set sail onboard an enchanting AmaWaterways river cruise, contact one of Avoya Travels' Independent Vacation Planners, who will be happy to guide you through the booking process from start to finish at no additional charge.
Call the number at the top of this page to be connected with a Travel Advisor in the Avoya Travel NetworkTM who can help you get the best price and answer any questions you have about AmaWaterways.