A Caribbean cruise is a great way to experience a slice of paradise on Earth. With the shimmering azure waters, lush landscapes, and diversity of cultures and cuisines, each port in the Caribbean is a coveted destination for cruise ships and their guests. Best of all, each one offers unique attractions, excursions, and dining experiences to enjoy.
If you're planning a tropical getaway to the Caribbean, it's time to get acquainted with some of the fan-favorite cruise ports available. Let's explore the popular ports of Cozumel, San Juan, Bridgetown, Castries, and Grand Turk, as well as some recommended cruise lines that can take you there.
Contact us to be connected with a Travel Advisor in the Avoya Travel NetworkTM to learn more about your vacation options and how you could save on your dream cruise getaway to the Caribbean.
1. Cozumel, Mexico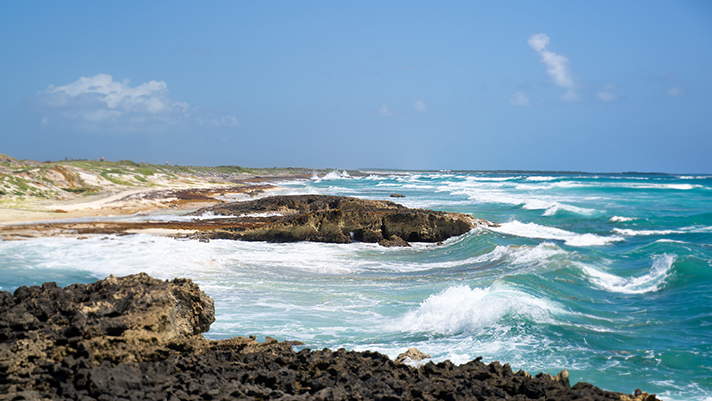 Cozumel, Mexico
Located off the Yucatán Peninsula, Cozumel is famed for its vibrant coral reefs and ancient Mayan ruins. A must-see attraction to visit on an excursion here is the San Gervasio Ruins, a pre-Colombian archaeological Mayan site steeped in rich history, allowing visitors a glimpse into the life and customs of the ancient Mayan civilization. Alternatively, you can enjoy a day on the beach with activities like snorkeling, diving, or boating. When it comes to cuisine, Cozumel presents a fusion of tastes, with zesty Ceviche being a local favorite.
Sail onboard Princess Cruises on a 7-night Caribbean cruise departing from Galveston, Texas, and be taken to beautiful Cozumel for the last stop of this Caribbean itinerary.
2. San Juan, Puerto Rico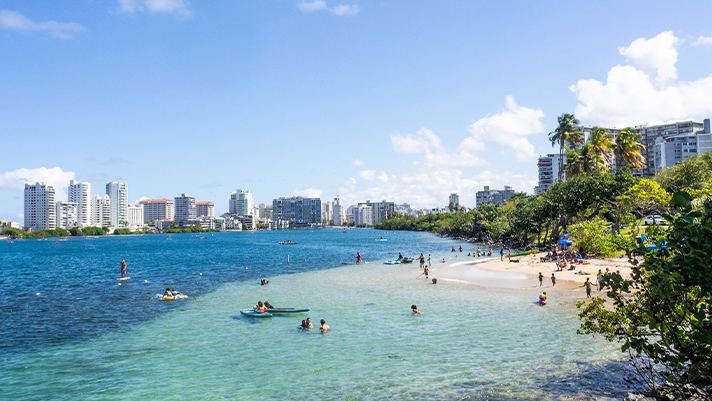 San Juan, Puerto Rico
San Juan, the vibrant capital of Puerto Rico, brims with colorful Spanish colonial buildings, cobblestone streets, and a pulsating nightlife. For culinary enthusiasts, a visit to San Juan would be incomplete without savoring Mofongo, a delightful dish made from fried green plantains mashed together with garlic, olive oil, and pork cracklings or bacon. Then, a stop at Castillo San Felipe del Morro, a 16th-century fortress, is essential for history buffs. The fortress stands as a testament to the intricate Spanish military architecture and offers panoramic views of the ocean.
San Juan is the first stop on a Celebrity Cruises 8-night Caribbean cruise departing from Fort Lauderdale onboard Celebrity Reflection. An arrival time of 4 p.m. and a departure time of 11 p.m. offer guests plenty of time to explore this colorful town and take in all the sights.
3. Bridgetown, Barbados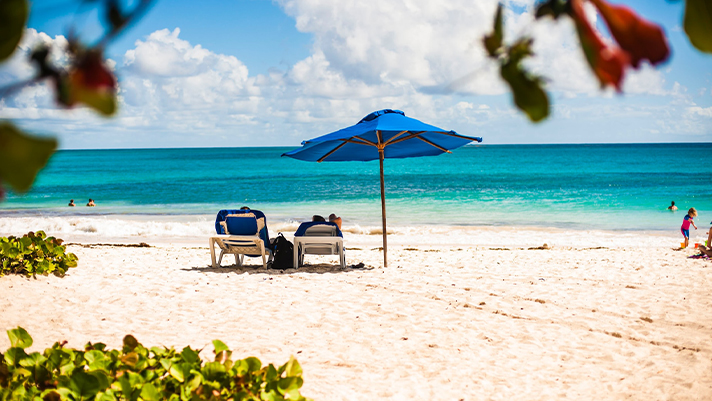 Bridgetown, Barbados
Bridgetown, the capital city of Barbados, blends modernity with rich historical heritage. A stroll through the historic center, which was granted UNESCO World Heritage status in 2011, is a wonderful way to take in the British colonial architecture and learn about the island's storied past. As you explore, make sure to stop for a bite of Flying Fish and Cou-Cou, a national dish made of steamed flying fish served with a cornmeal and okra mixture. The more adventurously inclined can opt for wildlife excursions both onshore and offshore.
Spend the day in Bridgetown halfway through an epic 16-night Caribbean cruise onboard Holland America Line on Zaandam. An early 8 a.m. arrival will offer plenty of time for both relaxation and exploration at this exciting tropical getaway.
4. Castries, St. Lucia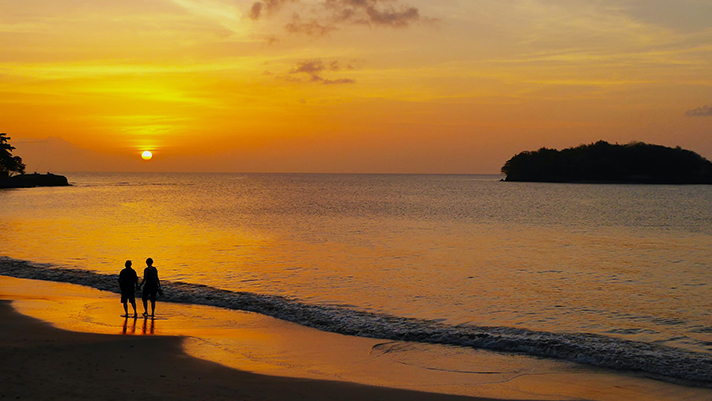 Castries, St. Lucia
Castries, enveloped in the natural splendor of St. Lucia, is renowned for its stunning landscapes. The iconic Piton Mountains, particularly, are truly a sight to behold. A visit to the famed Sulphur Springs provides a unique opportunity to bathe in rejuvenating mud baths, touted for their therapeutic properties. Travelers can also uncover the stunning natural beauty of the rainforest from an aerial tram that ascends over the lush canopy. When it comes to cuisine, the Lucian staple of Green Fig and Saltfish, a savory blend of salted fish and green bananas, offers a symphony of flavors to the palate.
A 7-night Caribbean cruise onboard Virgin Voyages' Valiant Lady brings travelers to the enchanting landscapes of Castries. An early arrival and an evening departure ensure a day spent under the Caribbean sun exactly how you want.
5. Grand Turk, Turks and Caicos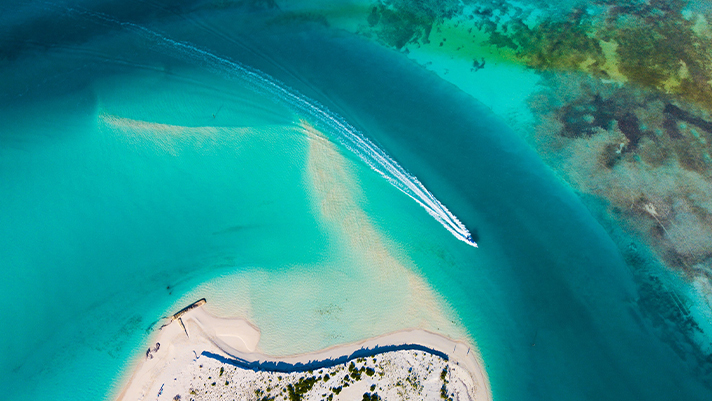 Grand Turk, Turks and Caicos
Grand Turk, the capital island of the Turks and Caicos archipelago, is a diver's paradise with its crystal-clear waters hosting an abundance of marine life around the mesmerizing coral reefs. The Grand Turk Lighthouse is a popular attraction, offering stunning views of the island and its surroundings. Those seeking a more relaxing experience can book a private beach or private poolside cabana. The local dish, Conch Fritters, featuring deep-fried conch meat mixed with peppers, onions, and a blend of spices, is a delightful indulgence on Grand Turk.
Spend an entire day in Grand Turk by choosing a 5-night Caribbean cruise onboard Princess Cruises' Caribbean Princess sailing out of Fort Lauderdale. The cruise arrives at 8 a.m. and doesn't depart until 5 p.m., allowing for ample opportunity to immerse yourself in the serene beauty and culinary delights of Grand Turk.
Make Your Cruise Dreams Come True With Avoya
Whether it's diving into the Mayan history in Cozumel, savoring the local flavors of Puerto Rico in San Juan, exploring the colonial past in Bridgetown, rejuvenating in the therapeutic baths in Castries, or reveling in the underwater beauty of Grand Turk, a tropical cruise getaway to the Caribbean offers endless opportunities to explore and unwind.
An Avoya Independent Travel Advisor is ready to help you choose a cruise itinerary offering an unforgettable journey through these exquisite Caribbean cruise ports. Learn all about your options for curating your dream vacation and take advantage of exclusive deals and extras that you won't find anywhere else.
Call the number at the top of this page to be connected with a Travel Advisor in the Avoya Travel NetworkTM who can help you get the best price and answer any questions you have about booking your cruise vacation to the Caribbean.