Norwegian Cruise Line allows you to see the world in style. Travel onboard their fun-filled cruises and enjoy a flexible adventure to some of the most renowned vacation destinations around the world.
Norwegian Cruise Line also provides the added perk of earning rewards with their past guest benefits program, Latitudes Rewards. Latitudes Rewards allows you to enjoy sailing around the world even more while earning special rewards to make your future trips even more memorable. Here is all you need to know about this program.
Contact a Travel Advisor in the Avoya Travel NetworkTM or browse here to see everything Norwegian Cruise Line has to offer for your next vacation.
What Is the Latitudes Rewards Past Guest Benefits Program?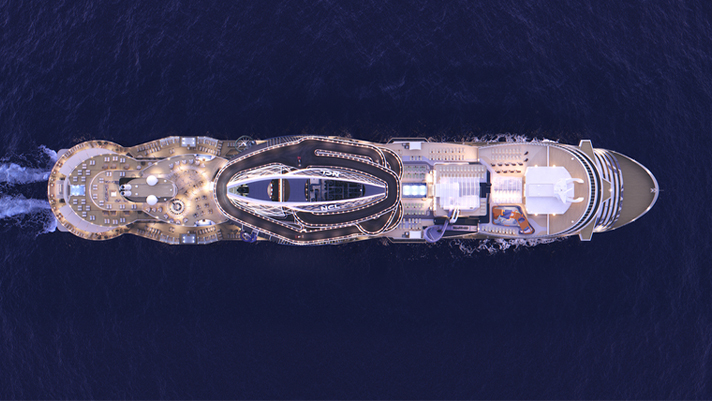 Latitudes Rewards works similarly to an airline loyalty program in which you earn points each time you sail with Norwegian Cruise Line. The points you earn while sailing can later be redeemed for discounts and special bonuses on future sailings.
The rewards levels include Bronze, Silver, Gold, Platinum, Sapphire, Diamond, and Ambassador – each offering its own set of perks for you to enjoy.
Some of the benefits of Latitudes Rewards include early access to new product information, members-only cruises, keycard recognition, discounts at Norwegian Cruise Line duty-free shops, signature spa discounts, water cartons, upgraded meal options, and a behind-the-scenes tour of the vessel you are sailing on.
The more you travel with Norwegian, the more VIP treatment you receive.
Latitudes Rewards Levels and Member Benefits
With the Latitudes Rewards program, the more you sail the higher you go in the tier ranking system, which means more rewards and benefits to enjoy while you are sailing. Here is a look at the tier levels offered by Norwegian Cruise Line in more detail:
Bronze
When you become a member of Latitudes Rewards, your first tier is the Bronze level which will give you access to an onboard Latitudes Rewards representative while on your cruise, as well as keycard recognition, signature tier pins, an open bar discount, and free art when you attend a Norwegian art auction. Bronze membership is automatically applied when you book your first Norwegian cruise, which earns you one point.
Silver
Upgrade to silver and enjoy all the perks of being a Bronze member in addition to a 15% discount at the onboard duty-free shops, 15% off signature spa treatments, photo discounts, and 10% off all your shore excursions. Silver level is achieved once you have earned 20 sailing points.
Gold
Once you earn 45 sailing points, you will be upgraded to Gold level and will receive one liter of complimentary Flow® Water as well as 50% off laundry service for one bag of laundry.
Platinum
Earn 75 points and upgrade yourself to a Platinum membership! At the Platinum level you will receive early access to pre-booking 125 days in advance for all your favorite entertainment, free dinners, and special onboard activities to ensure you have the best experience. At the Platinum level, you also earn 15% off an internet package.
Sapphire
Sapphire level is achieved at the 150-point mark, and you will receive two cartons of Flow® Water, one free bag of laundry service, and a 20% discount on your internet package. Additionally, you will get an exclusive sneak peek at future cruise itineraries, a behind-the-scenes ship tour, dinner for two, and much more.
Diamond
At the Diamond level, Norwegian will roll out the red carpet for you. Considered the lower-level VIP membership, Diamond status awards you all the perks of the lower tiers in addition to members-only cruise itineraries, dinner with the officers, and an Exclusive Sail & Sustain Mixology Experience. Diamond level is earned at 350 points.
Ambassador
Get the absolute most out of your Norwegian cruise experience when you reach the Ambassador level achieved at 750 points. With Ambassador level status, Norwegian Cruise Line will treat you like a celebrity with extra special perks, like a complimentary 7-night cruise, an ambassador gift, and exclusive members-only cruise destinations at locations all around the world.
How Do I Earn Points?
Earning points is easy when you are enjoying a cruise vacation that you love! You earn one cruise point for every night of your cruise; therefore, if you book a 7-night cruise, you earn 7 points toward your next tier level. Bonus points can be earned by upgrading your stateroom to a suite or staying in The Haven.
How Avoya Can Help You Plan Your Perfect Vacation Getaway
At Avoya Travel, our Independent Travel Advisors are ready to help you lock in the best deals on top cruise vacations. Plus, Norwegian Cruise Line provides all guests with exceptional service, whether they are traveling with their small children, best friends, or partner for life.
Be automatically enrolled in Norwegian Cruise Line's past guest benefits Latitudes Rewards after your first cruise and start earning points to enjoy even more perks on future cruise vacations. Get ready to score free meals, discounted activities, private tours and experiences, and various other special rewards to make you feel like a VIP guest while sailing.
Call the number at the top of this page to be connected with a Travel Advisor in the Avoya Travel NetworkTM who can help you get the best price and answer any questions you have about Norwegian Cruise Line.