Embarking on its maiden voyage in June 2021, the new Celebrity Apex is the second luxury cruise vessel introduced as part of the Celebrity Cruises Edge® series.
This elegant yet modern ship boasts a rooftop garden, extraordinary staterooms, the highly-anticipated Eden Bar, and a host of state-of-the-art activities that are sure to keep everyone in your travel party entertained as you sail with Celebrity Cruises to the Caribbean.
Contact an Independent Travel Advisor in the Avoya Travel NetworkTM or browse here to see everything Celebrity Cruises has to offer for your next vacation.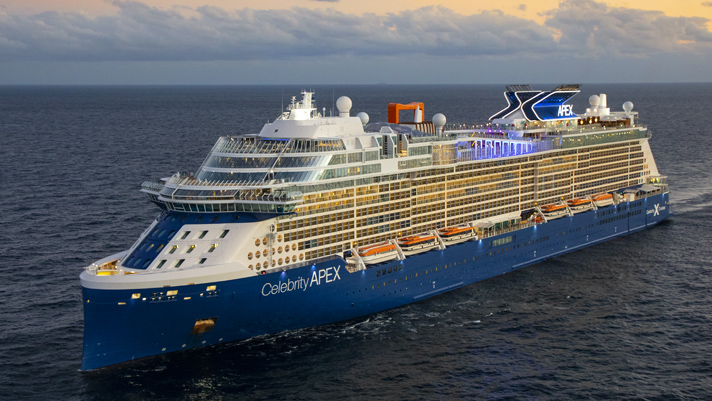 Celebrity Apex
Here is a brief overview of the top 5 Caribbean destinations you can sail to when booking a luxury cruise vacation onboard Celebrity Apex:
1. Cayman Islands
Situated in the heart of the Caribbean, the Cayman Islands are made up of three islands that offer an indulgent vacation experience for all who visit. Grand Cayman, the largest of the three islands, is considered the crown jewel of the region and is known for its luxurious vacation resorts and ultra-posh city center. This island is a melting pot of art and culture wrapped up in a tropical oasis of rest and relaxation.
While visiting, carve out some time to check out the stingrays and other marine wildlife at Sting Ray City, explore the coveted Seven Mile Beach and stroll around Georgetown where you can indulge in world-renowned international cuisine, shop till you drop duty-free at stores like Versace, Gucci, and Tiffany & Co. – just to name a few.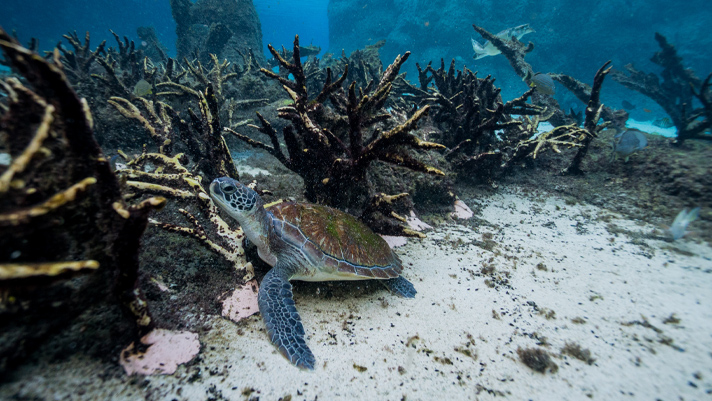 Take a dive and experience life under the sea in George Town, Cayman Islands.
Cayman Brac, the second largest island, is an oasis for nature lovers and those with an untamed sense of adventure. Visitors to Cayman Brac can enjoy spending the day hiking along the scenic coastal bluff, birdwatching, setting sail for a fishing adventure or exploring the vibrant sea creatures and plant life that lurks below the surface of the ocean while on a guided scuba diving trip.
Little Cayman, the smallest island, is the remote little wonderland of the Cayman Islands. It is a stunning piece of paradise where you can lay out on the soft sandy beaches with a cocktail in hand and enjoy beautiful tropical scenery as far as the eye can see. Tranquility is abounding at Little Cayman and it is the best place to view a host of native shark species thanks to its crystal-clear ocean water.
2. San Juan, Puerto Rico
Rich with history and culture, San Juan is the capital city of Puerto Rico and was established in 1521. It features an old-world vibe with its centuries-old buildings while also offering modern attractions you do not want to miss out on seeing. It is a city where the old and new commingle in perfect harmony.
Enjoy the luscious beaches and incredible culture of San Juan, Puerto Rico.
Visit San Juan and enjoy luscious sandy beaches that frame out the downtown core, shop at the local artisan markets, and indulge in world-class Caribbean food that is made using fresh and local ingredients. By day, take part in cultural shows that the locals put on for visitors, and by night, hit up the town and experience San Juan's vibrant nightlife scene.
3. Saint Kitts & Nevis
Perhaps a destination you have never even heard of, Saint Kitts & Nevis are two island vacation destinations you do not want to miss out on seeing while on your Celebrity cruise vacation. Saint Kitts is the larger of the two island countries and is the gateway to the Caribbean.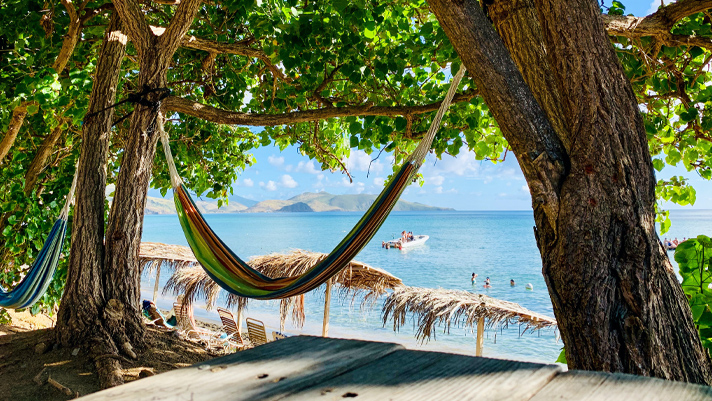 Enjoy a relaxing getaway on the beaches of Saint Kitts and Nevis.
It is a picturesque destination that is dotted with luxury resorts and hotels and local restaurants where you can tantalize your tastebuds with fresh-caught seafood and authentic Caribbean cuisine.
Adorned in stunning Georgian buildings, palm trees, sandy beaches, and scatterings of artifacts from its former British rule, Nevis is a retreat that offers visitors a chance to rest, relax, and escape from the hustle and bustle of other ports of call on Celebrity Cruises' itineraries. The most notable feature of this island is the cascading mountain peak that dominates the skyline.
4. Cozumel, Mexico
For thrill-seekers and beach loungers alike, Cozumel, Mexico is an outdoor playground that appeals to vacationers of all ages. From the Twin Twisters waterslides to outdoor shopping promenades that beg to be explored further, this island is a melting pot of adventure.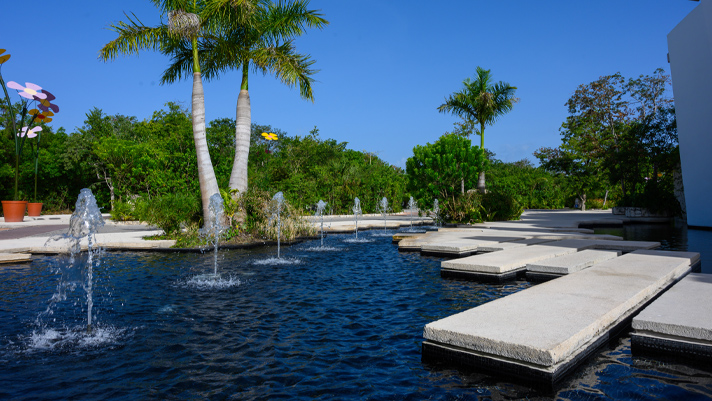 Explore Xenses Park and experience a range of outdoor activities for all ages in Cozumel, Mexico.
While docked at this dynamic port of call, spend your time snorkeling or diving along the largest coral reef in North America, go fishing with an expert guide, or venture inland where you will have the opportunity to scope out local birds and wildlife. The shoreline of Cozumel is also loaded with cabanas and plenty of sandy spots to lay out and bask in the glow of the Caribbean sunshine.
5. Key West, Florida
Located off the southern coast of Florida, Key West is part of the archipelago chain that makes up the Florida Keys and is home to the southernmost point in the United States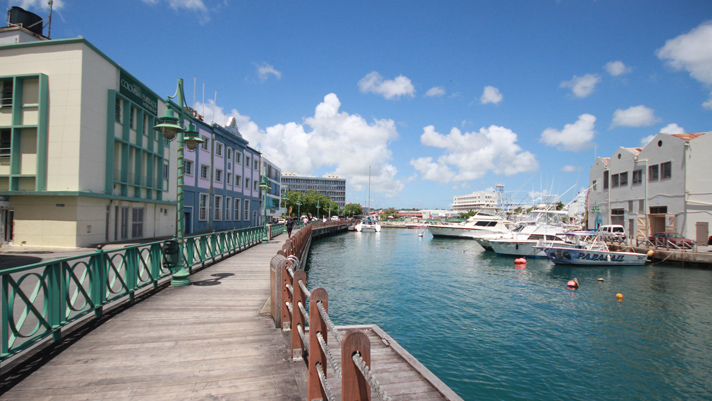 Stroll through Key West, Florida and indulge in the history of the southernmost part of the United States.
It is an all-encompassing destination where you can spend the day visiting art galleries, attending a show at the Waterfront Playhouse, exploring the coast by motorboat or kayak, or indulging in world-class cuisine that is influenced by all the cultures that make up the Caribbean. For history buffs, be sure to check out The Hemmingway House and Fort Zachary Taylor Historic State Park.
Make the most of your Celebrity cruise to the Caribbean onboard Celebrity Apex by selecting a sailing itinerary that includes some of these popular port-of-call destinations.
At Avoya, our mission is to help you plan the perfect cruise vacation. Should you have any questions or would like help booking your cruise, feel free to contact us today!
Call the number at the top of this page to be connected with an Independent Travel Advisor in the Avoya Travel NetworkTM who can help you get the best price, navigate COVID-19 restrictions, and answer any questions you have about Celebrity Cruises.