Mexico is among the most popular cruising destinations in the world due to its rich culture and natural beauty. If you have always wanted to go on a Mexico cruise, then Holland America Line is ready to take you on the adventure of a lifetime.
Travel from San Diego to Mexican ports famous for their beaches, recreational opportunities, ancient ruins, rainforests, and local cuisine. Read on to learn more about Cabo San Lucas, Mazatlán, Puerto Vallarta, La Paz, and Loreto and the selection of excursions Holland America offers at each of these ports to immerse you deeper into the experience.
Contact a Travel Advisor in the Avoya Travel NetworkTM or browse here to see everything Holland America Line has to offer for your next vacation.
Cabo San Lucas
A very popular Holland America port stop on their Mexico cruise itineraries is Cabo San Lucas. Often known simply as "Cabo," this resort city is situated on the very tip of the Baja California Peninsula. Cabo is one of the most visited tourist spots in Mexico, known largely for its beaches and the famous Arch of Cabo San Lucas (or 'El Arco' as the locals call it).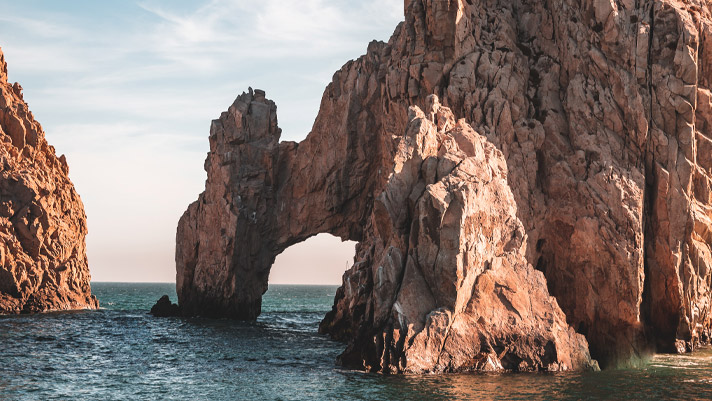 The waters off the coast are teeming with marine life and are famous for their sport fishing opportunities. If you're looking to explore the country's culinary culture, then Cabo is the place to do it – especially when it comes to fresh seafood.
Holland America offers a number of different ways you can explore the Cabo San Lucas area. One exciting excursion is the Coastal Highlights tour: a luxury motorcoach ride through San Jose del Cabo and Cabo San Lucas, known collectively as "The Capes." Other excursions include boat rides to beautiful coastal rock formations, sea lion colonies, and even whale watching locations.
Mazatlán
Another frequently visited port on Holland America's itineraries is the city of Mazatlán. This beautiful city is a wonderful place to explore and experience traditional cultural elements along with modern conveniences. Beaches, shops, restaurants, and stunning architecture await visitors who arrive from their dream cruise.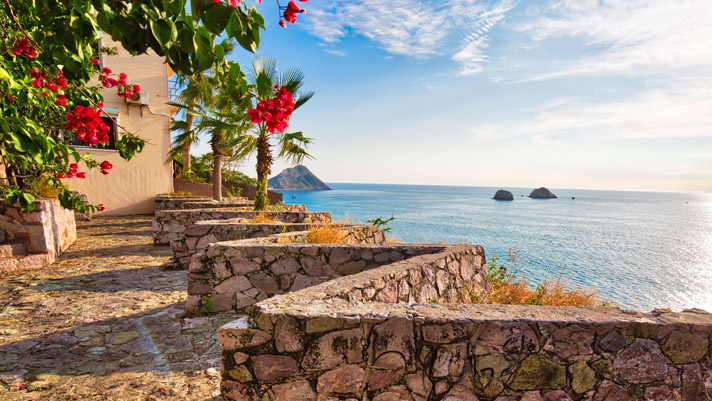 Naturally, the Mazatlán cuisine is centered on seafood, and the area is particularly known for its specialty shrimp dishes. You will also have the opportunity to visit museums and distilleries, as well as try out some exhilarating activities like zip-lining and more.
Mazatlán is a perfect spot for sightseeing excursions. One option includes a boat to nearby Stone Island for an afternoon of swimming and relaxation on a secluded beach. Alternatively, you can take an all-day tour to visit three nearby colonial villages in the Sierra Madre Mountains.
Puerto Vallarta
Unique among Mexico's resort towns, Puerto Vallarta is brimming with colonial charm and one of the prevalent stops on Holland America itineraries. A visit to the historic town square and the Church of Our Lady of Guadalupe will make you feel like you've stepped back in time.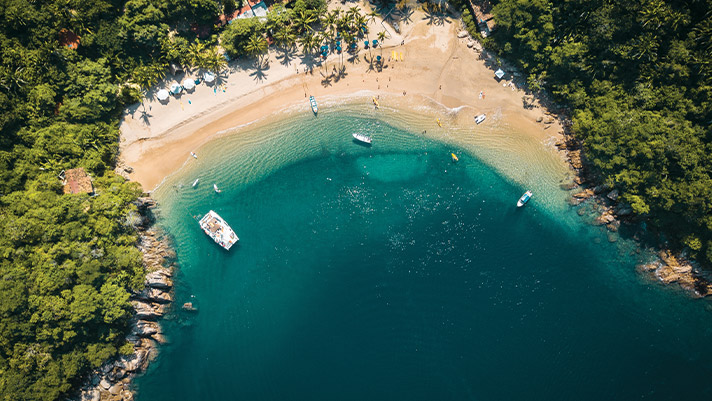 There are plenty of modern attractions as well, like art exhibits and popular restaurants that serve up contemporary Mexican cuisine. Banderas Bay also offers several water activities for those who prefer to spend time soaking up the sun.
Holland America's shore excursions in Puerto Vallarta include a tour of the Old Town, with a choice between shopping or sampling some local tequila. You can also sign up for a half-day tour in a private van with the flexibility to plan your own shore itinerary and take in the sights you are most eager to see.
La Paz
Longing to explore the beauty and history of La Paz on your dream vacation? You're in luck as many of Holland America's Mexico cruises include a stop at La Paz via the port city of Pichilingue.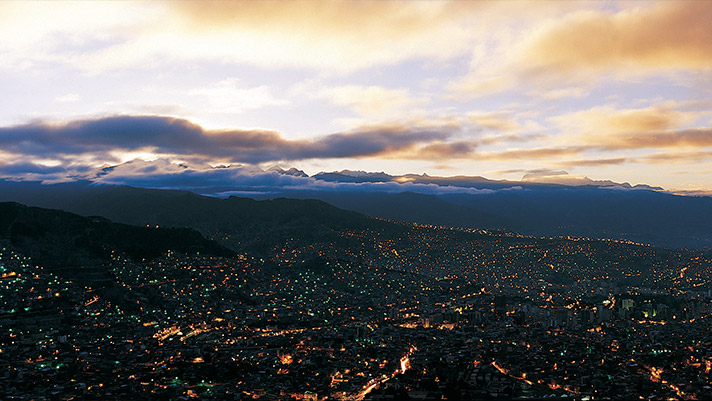 Located on the Baja Peninsula, Pichiligue is just 20 km from La Paz, the capital of Baja California Sur. Originally a colonial settlement, modern La Paz offers plenty to see and do. Its location on a calm bay of the Sea of Cortez makes it a great spot for water activities like snorkeling. In the city itself, you have markets, museums, and historic sites to explore.
There are two different snorkeling excursions to choose from in La Paz, one that even includes sea lions! If you prefer to stay on land, the Highlights of La Paz sightseeing tour will take you to all the city's must-see spots.
Loreto
Visit Loreto, a hidden gem on the Baja Peninsula, onboard select Mexico itineraries. With a colonial history dating back to 1967, this city was once the capital of a Spanish colony.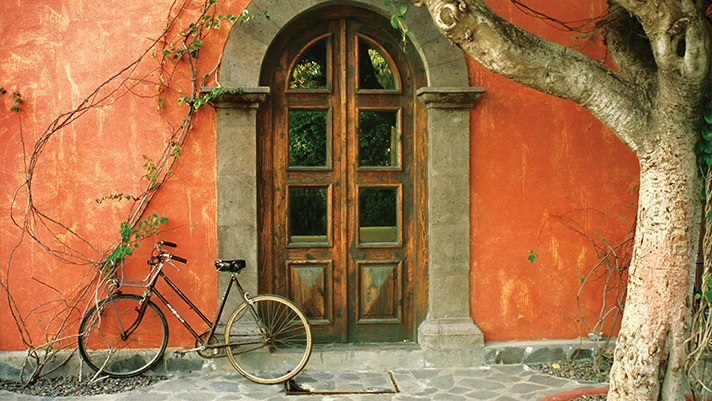 Today, this historic locale sprawls beyond its colonial roots but retains many charming historic sites. Just offshore, in the Sea of Cortez, a string of islands offers numerous water activities. Meanwhile, the Sierra de la Giganta range behind the city beckon on-land adventurers.
Excursions at this beautiful port include exploring historic Loreto on foot, snorkeling on a white sand beach on Coronado's Island, or going on a paddling adventure in Loreto Bay.
Book Your Dream Vacation on a Cruise Through Mexico Today
A trip to Mexico combined with an ocean cruise onboard Holland America is a dream vacation. Discover the perfect shore excursions at top destinations to immerse yourself in the Mexican culture and create a vacation filled with relaxation, adventure, or the perfect mix of both.
Better yet, book your voyage with Avoya Travel today and take advantage of exclusive deals and pricing.
Call the number at the top of this page to be connected with a Travel Advisor in the Avoya Travel NetworkTM who can help you get the best price, navigate COVID-19 restrictions, and answer any questions you have about Holland America Line.