6-minute read | April 23, 2021
Avid cruisers can celebrate the return of not only mega ships from brands like Royal Caribbean and Celebrity Cruises, but small, luxury yacht and expedition options that are now available to book for this summer as well.
Tip: Cruises aren't sailing from the US, yet. The Avoya Travel NetworkTM is seeing an early resurgence for US travel options like resorts and escorted tour packages, and they hope cruises departing from the US will return soon.
Kelly Craighead, President of Cruise Lines International Association (CLIA), made the case that cruises from the US should receive the same opportunity to return safely in light of increased vaccination rollouts as other tourism types are receiving.
"Cruise lines should be treated the same as other travel, tourism, hospitality, and entertainment sectors," Craighead said in a press release.
Subscribe to our email list at the bottom of this page to be the first to know when US departures return.
The Summer 2021 Cruises You Can Book Right Now:
There is a growing variety of sailing styles to choose from as more cruise lines announce their summer collections…
Royal Caribbean International
Royal Caribbean has been very successful with their Quantum of the Seas Singapore sailings that started back in December reporting zero outbreaks.
There have only been ten out of 50,000+ guests that have tested positive for COVID-19 onboard and at least one of those cases was a false positive.
In addition to Quantum of the Seas in Singapore, Royal Caribbean has an exciting list of summer sailings open for bookings now:
Royal Caribbean's Post-COVID Safety Enhancements: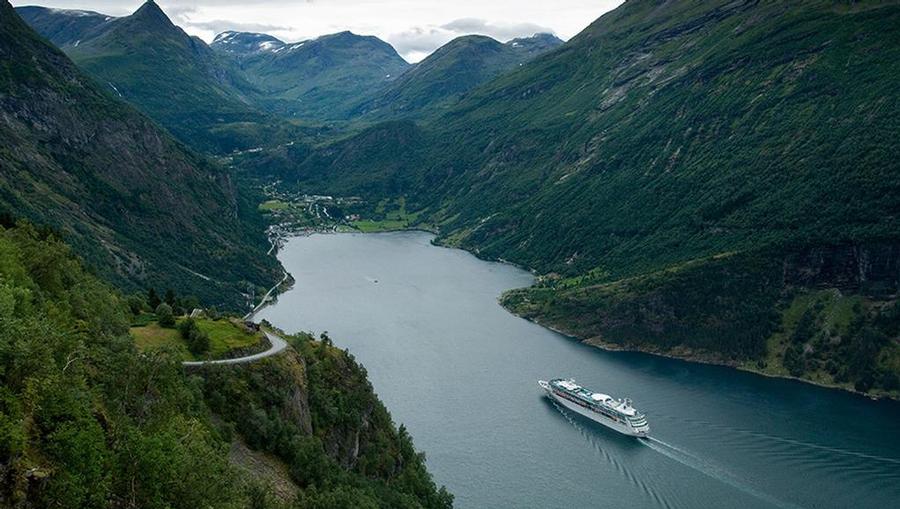 Testing and Screening
Guests that are 18 years or older need to be fully vaccinated. The entire crew will be vaccinated as well. Guests that are ages two through 18 need a negative COVID-19 test.
HVAC: '100% Fresh, Filtered Air'
Royal Caribbean's HVAC system constantly supplies and filters 100% fresh air from outdoors to all indoor rooms and areas.
Medical Grade Cleaning Standards
New sanitization protocols use EPA-certified disinfectants and techniques like electrostatic fogging to clean frequently and consistently.
Upgraded Medical Facilities & Expert Care
More doctors and nurses will be onboard for testing, quarantine, and to help aid a stress free vacation. Upgraded facilities, equipment, and care plans have all been installed for the summer sailings.
Celebrity Cruises
Cruise onboard Celebrity Apex, the extraordinary new ship that has been long delayed but is making its grand debut in summer 2021. Sail the Aegean seas onboard this industry-changing cruise vessel. Celebrity Millennium has also been added to the summer lineup:
Celebrity Cruises Post-COVID Safety Enhancements: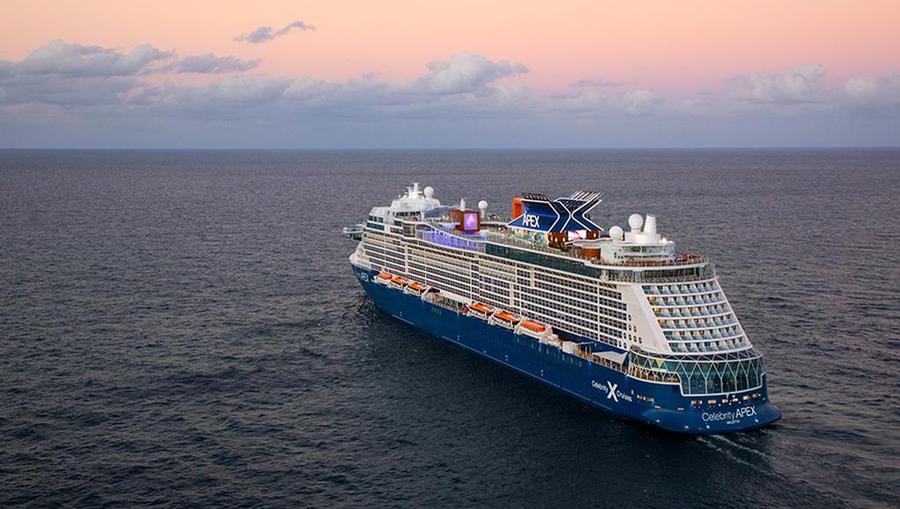 Testing and Screening
Guests that are 18 years or older need to be fully vaccinated. The entire crew will be vaccinated as well. Guests that are ages two through 18 need a negative COVID-19 test.
Cleaning and Sanitization: Healthy Sail Panel Guidance
Along with Royal Caribbean (Celebrity Cruises sister line), Celebrity will be taking guidance from the panel of scientists, doctors, engineers, and other experts that have come together to form the Healthy Sail Panel.
The Royal Caribbean Group created the Healthy Sail Panel to distribute safety protocols that the entire cruise industry can look to for guidance.
HVAC System, '100% Fresh, Filtered Air'
You can breathe easy. Just like Royal Caribbean, Celebrity Cruises will have fresh air in all spaces onboard the ship rather than recycled air being distributed onboard.
Reduced Capacity Onboard
Celebrity will sail at about 50-60 percent capacity in order to allow more than enough space for social distancing onboard. This means less lines!
24/7 Medical Care and More Doctors
Doctors and nurses on each ship are fully prepared with state-of-the-art equipment enhancements and increased staff.
Immediate medical evaluations, rapid testing, and more critical care beds will be available on each ship.
Curated Shore Excursions
These curated experiences will extend the highest health and safety standards. Most experiences are outdoors and guests will be encouraged to stay with their group.
Buses will be at reduced capacity and will be sanitized frequently. Small Group Discoveries will be available and for those who would prefer to tour with their family or group, Private Journeys will be available.
Norwegian Cruise Line
Norwegian Cruise Line is restarting operations at a reduced capacity, welcoming guests back onboard Norwegian Jade, Joy, and Gem starting as early as July 25th in the Greek Isles.
Sail roundtrip from Athens, Montego Bay, or Punta Cana stopping at amazing destinations along the way. Here are itinerary details and great prices you can book through Avoya:
Norwegian Cruise Line's Post-COVID Changes: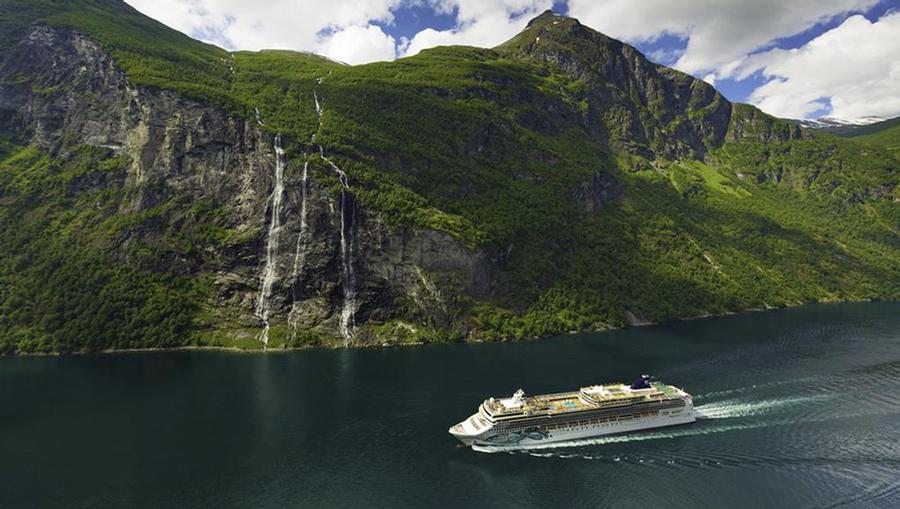 Mandatory Vaccinations Against Covid-19 on Initial Voyages
All guests and crew must be fully vaccinated at least 2 weeks prior to departure in order to board. Guest vaccination requirements are currently for all sailings embarking through October 31, 2021.
Universal Testing & Pre-Embarkation Protocols
All guests will be required to take a COVID-19 antigen test administered and paid for by the cruise line prior to boarding and must receive a negative result.
Guests are also responsible for complying with all local health and safety requirements which may include additional testing.
Socially Responsible Check-In
Norwegian has designed an enhanced, staggered embarkation process and new check-in system to streamline check in for guests by allowing documents to be signed electronically.
Face Coverings
Face coverings are currently required for guests while indoors except for in their own accommodations and while eating and drinking in restaurants, bars, and lounges. Wear a mask outdoors when physical distancing is not possible.
Controlled Guest Capacity
Norwegian will initially control the guest capacity onboard each ship to provide even more space for responsible physical distancing.
They have also increased spacing in dining and entertainment venues and other onboard spaces.
Contactless Food Service Shipwide
Contactless food and beverage service will be provided across all ships with service staff stationed ship-wide, including all restaurants and lounges.
Related: Norwegian Cruise Line is Returning this Summer 2021
Crystal Cruises
Crystal Cruises is offering luxury, smaller ship cruises this summer. They have updated measures onboard these new sailings to ensure safe cruising.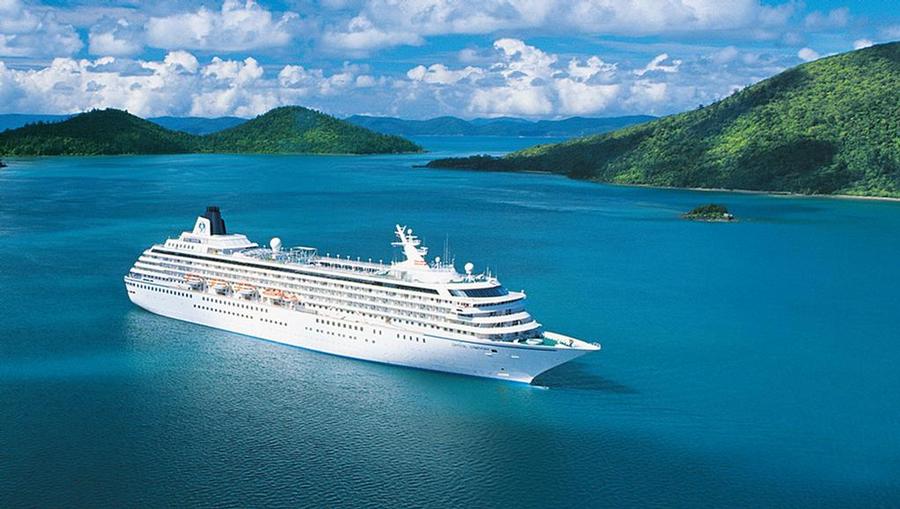 For a premier luxury expedition yacht experience, the all-suite, all-verandah, all butler-serviced Crystal Serenity is cruising as early as July 4th and departing from Bimini, Bahamas, while Crystal Endeavor is departing from Reykjavik, Iceland for an exciting expedition cruise as early as July 17th!
Endeavor has a sleek design built to PC6 Polar Class specifications, with anchor-free dynamic positioning technology, and a two-story, glass-enclosed Solarium affording spectacular views.
Seabourn
Seabourn is the definition of luxury with its refined all-inclusive experience. You'll feel like you're living out a dream onboard one of their summer 2021 Europe sailings from places like Barcelona or Copenhagen as early as July 3rd.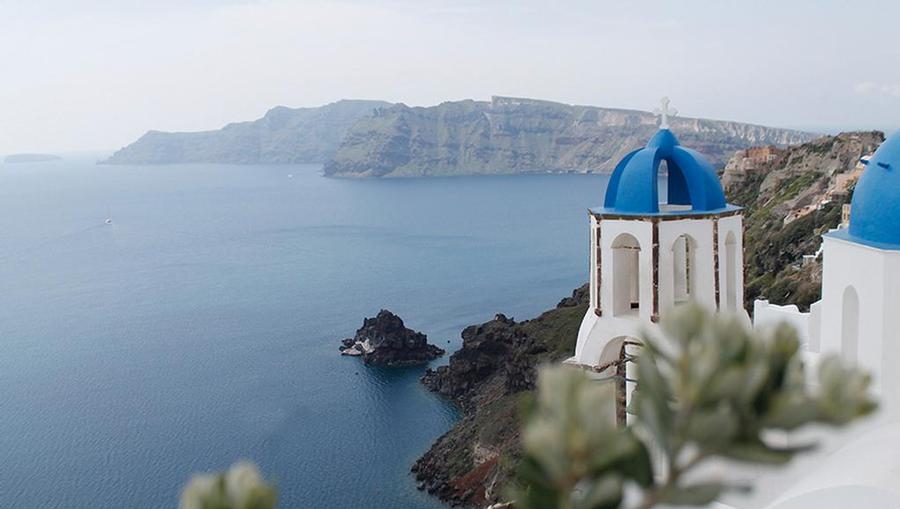 Windstar Cruises
Windstar Cruises, another top-notch yacht-style cruise operator, is back in the Caribbean onboard Star Breeze and in Europe onboard Wind Star. Imagine yourself sailing the coast of Greece this summer. There might not be a better first vacation back from quarantine than onboard a Windstar Cruises yacht.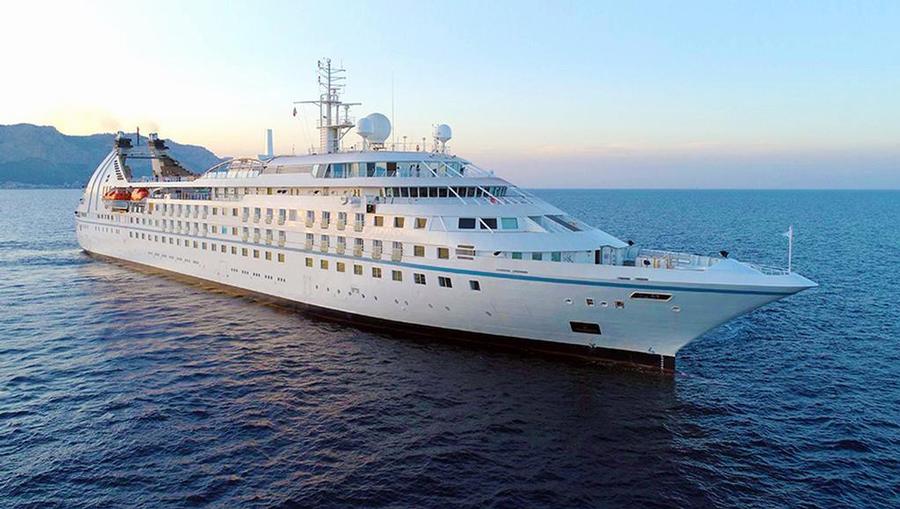 Related: Major Cruise Lines Announce Return to the Caribbean this Summer
*Price are based on listing prices at the time of this articles publication, and are subject to change as cruises sell out.