Get ready to set sail onboard Paul Gauguin Cruises and enjoy a luxurious escape to the South Pacific. Voted the World's Best Small-Ship Ocean Cruise Line in Travel + Leisure's World's Best Awards 2022, Paul Gauguin Cruises offers more than 30 all-inclusive voyages and seven unique itinerary options.
With visits to classic destinations, including favorites like Tahiti, Bora Bora, and Fiji, beginning in 2024, select sailings will offer guests the opportunity to visit two new ports in the Marquesas. Those include Hatiheu, Nuku Hiva and Hakahau, Ua Pou.
On all Paul Gauguin voyages, guests can explore natural wonders found on land and at sea and immerse themselves in the cultural heritage of the Polynesian islands.
With expanded itineraries, engaging shore excursions, and stops at brand-new ports in the Marquesas, there is something for everyone on Paul Gauguin voyages through French Polynesia and the South Pacific.
Contact a Travel Advisor in the Avoya Travel NetworkTM or browse here to see everything Paul Gauguin Cruises has to offer for your next vacation.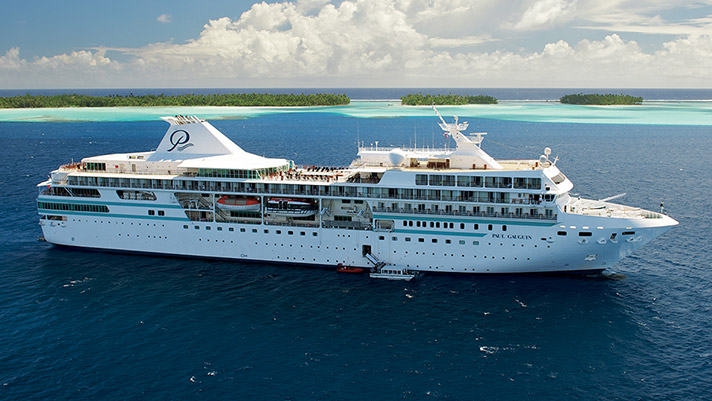 Brand New Itineraries with Impressive Shore Excursions
Beginning in 2024, Paul Gauguin Cruises invites travelers to embark on sailings featuring new extended itineraries with shore excursions that will provide new experiences for all guests. These new sailings include a 7-night sailing to More Society Islands and Tahiti, as well as a 14-night sailing to the Islands of the Marquesas and Tuamotus.
Guests voyaging on a More Society Islands and Tahiti cruise will first embark from Tahiti, the largest island in French Polynesia. From Tahiti, the cruise voyages to Huahine, a small island where guests can find shops, restaurants, and a Handicraft Center.
After Huahine, the sacred island of Raiatea awaits. On the southeastern coast of Raiatea, guests will find the designated UNESCO site of Marae Taputapuatea, a significant center of political and religious importance in Polynesian culture.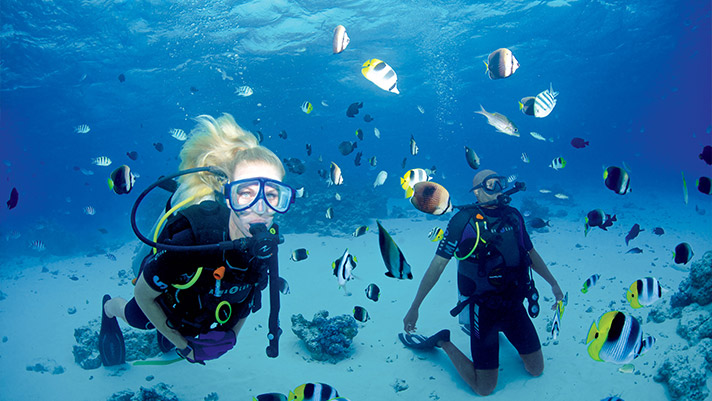 Next, head to Motu Mahana, Paul Gauguin Cruises' private island near Taha'a. Here, guests can swim, snorkel, or kayak in the clear, turquoise waters, enjoy a game of volleyball or relax with a luxurious massage on the white sandy beaches.
Former guests rave about the not-to-be-missed BBQ lunch on the beach. End the day with a cocktail or two at the floating bar.
Following a day on Motu Mahana, the ship arrives at Bora Bora. Bora Bora offers plenty of shore excursions, including scuba adventures and jetboat rides. Those who desire more leisure time can unwind on the stunning beaches.
Before guests return to Tahiti, there's one more stop at Moorea, an island paradise replete with colorful flora and fauna and impressive scenery. Optional excursions here include dolphin watching or shopping for one-of-a-kind local crafts to bring home.
The Islands of the Marquesas and Tuamotus itinerary takes voyagers on a 14-day getaway with extended time around the South Pacific. Embarking from Tahiti, the cruise travels first to Fakarava, part of the Tuamotu Islands, where guests can explore the UNESCO Biosphere Reserve.
After a day at sea, the voyage continues to Omoa, Fatu Hiva, part of the Marquesas Islands. This lush island is wonderfully remote.
From here, it's off to the island of Atuona, which boasts historical points of interest, including stone tiki carvings and petroglyphs. Spend a full day on Tahuata, the smallest inhabited island in the Marquesas, before visiting Hatiheu, Nuku Hiva, home to black sands and impressive basalt cliffs. Here guests can also explore archaeological sites and ancient villages.
At the mid-point of the cruise, travel to Rangiroa, part of the Tuamotu Islands, where guests can tour a black pearl farm, explore a local village, or visit a winery. After another day at sea, stop at Bora Bora, where travelers can head out for adventure or relax on the beach.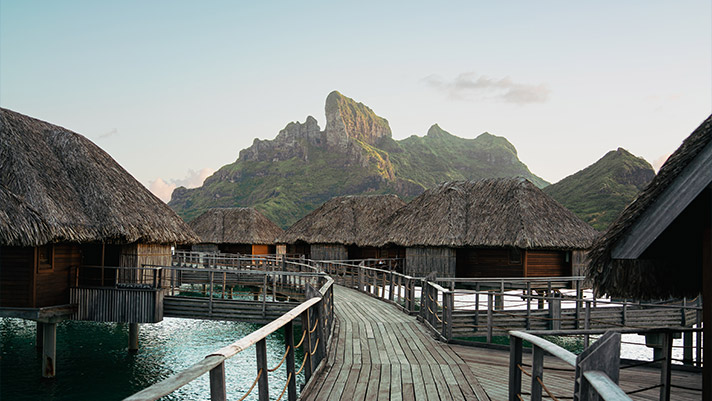 No Paul Gauguin voyage would be complete without a stop at Motu Mahana, and this new itinerary is no exception. Enjoy a full day at this private locale before returning to Tahiti.
More Immersive Shore Excursions to Experience
There's plenty of variety when it comes to what shore excursions are available on Paul Gauguin Cruises itineraries, from cultural tours on foot to flightseeing by helicopter. While not all shore excursions are included in the price of the cruise, they're well worth the additional cost.
Take an Aquabike underwater scooter beneath the lagoon at Bora Bora or tour the lagoon on an outrigger canoe. Following a lagoon outing, enjoy a traditional Polynesian feast complete with local delicacies alongside champagne or wine.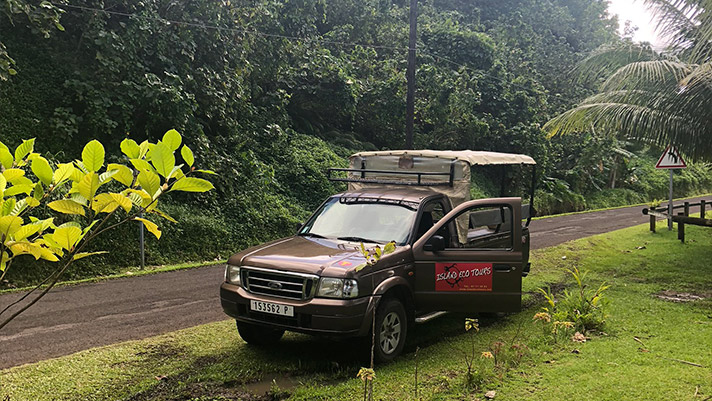 On Huahine, visitors looking for an adrenaline-pumping outing are welcome to explore the island's natural beauty via the sea on a wave runner or take sights by land on an ATV quad.
For something slower-paced, guests visiting Moorea can go on a guided e-bike tour to Belvedere and the Pineapple Valley. On this tour, guests will learn about the history of the island, as well as see pineapple plantations and visit archaeological sites.
Starting in Rotoava Village on Fakarava, Tuamotu, guests can head out on a full-day tour of the Fakarava South Pass and Tetamanu by boat. Along the way are opportunities to snorkel, enjoy a buffet lunch, and stop at Pink Sands beach before returning to the village.
Animal lovers will appreciate options like a whale-watching tour or a snorkeling excursion to view marine life up close. On Rarotonga, guests may wish to join a tour of Takitumu Conservation Area, where they can learn about the endangered Kakerori bird while viewing rare tropical plants and other birds at the reserve.
Book with Confidence
When you're ready to discover the South Pacific with Paul Gauguin Cruises and immerse yourself in this destination with exciting shore excursions, consult one of Avoya Travels' Independent Travel Advisors, who will be happy to guide you through the booking process from start to finish.
Call the number at the top of this page to be connected with a Travel Advisor in the Avoya Travel NetworkTM who can help you get the best price, navigate COVID-19 restrictions, and answer any questions you have about Paul Gauguin Cruises.