Read Time - 8 mins & 22 secs
Discover the luxurious relaxation and cultural wonders of a cruise on Oceania Cruises Mediterranean and Europe voyages. These sailings take you to some of the world's most beloved ports to explore what makes each city or town on your itinerary unique. Onboard any of Oceania's ships, you'll find everything you need to enjoy a fantastic, memorable vacation.
Their entire fleet is designed for the traveler who appreciates premium amenities, including at the Concierge level, plus a chance to engage all of your senses with delicious dining, beautiful artwork, and laid-back nightlife that lets you reminisce about the day in port and prepare for the next day somewhere new.
Explore the best Oceania Cruises to Europe and the Mediterranean!
Plan to go on plenty of shore excursions during your Oceania Cruises vacation. With sailings that call on ports like Corsica, Naples, Dubrovnik, Ibiza, or Istanbul, you're in for an extraordinary cruise that reveals unknown worlds and cultural cornerstones to you and your family.
Led by friendly, knowledgeable guides and full of day or evening options, your Oceania shore excursions add another layer of excitement and experience to your time away.
Why Travelers Love Oceania Cruises
Travelers quickly fall in love with Oceania Cruises for its comfortable, spacious decks, staterooms, and suites. With plenty of choices to upgrade or add amenities, you can customize your cruise to suit your personal tastes and take advantage of uninterrupted relaxation. Choose Oceania Cruises and sail the Mediterranean and Europe for the perfect balance of luxury and relaxation.
Relaxing Cruise Ships
These cruise ships are simply beautiful, designed for your every comfort. Ships are on the smaller size, which is a plus when traveling the Baltic Sea, Mediterranean, or Southern Europe.
Many interesting ports have deep history, but shallow coves and a smaller ship can navigate these waters so that your cruise is as spectacular as can be.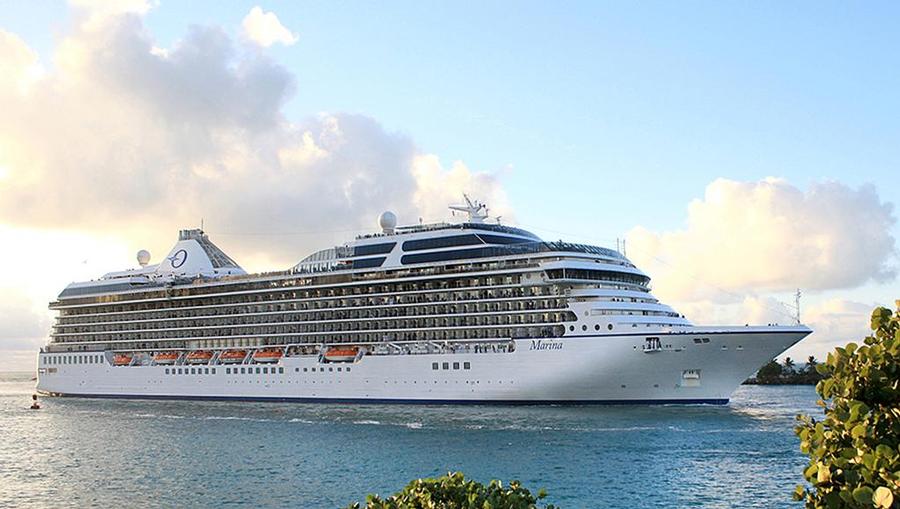 Oceania Cruises ships are never crowded. Accommodations allow you to feel as though you have plenty of space without the high price tag that some smaller ships may have.
Cruisers have access to all public areas of the ship, too, with no exclusivity barriers for those who decline room upgrades. Hang out by the pool, try all the restaurants, and make friends at every bar.
Artwork is prominent on these ships and help to set the mood of your trip. It's nice to know that all of the beauty you soak up in Baltic, Mediterranean, and other European cruise ports is reflected on the ship for you to enjoy in the evenings or days at sea.
Ships have been refurbished for your comfort and enjoyment. High design touches that look elegant and modern adorn each deck, plus public areas like the pool, spa, fitness center, and more.
Incredible Ports of Call
If you've been daydreaming about Baltic or Mediterranean destinations, then Oceania Cruises is the perfect getaway for you. Sail to destinations that are on every traveler's bucket list - places like Venice, Monte Carlo, Athens, Positano, and more.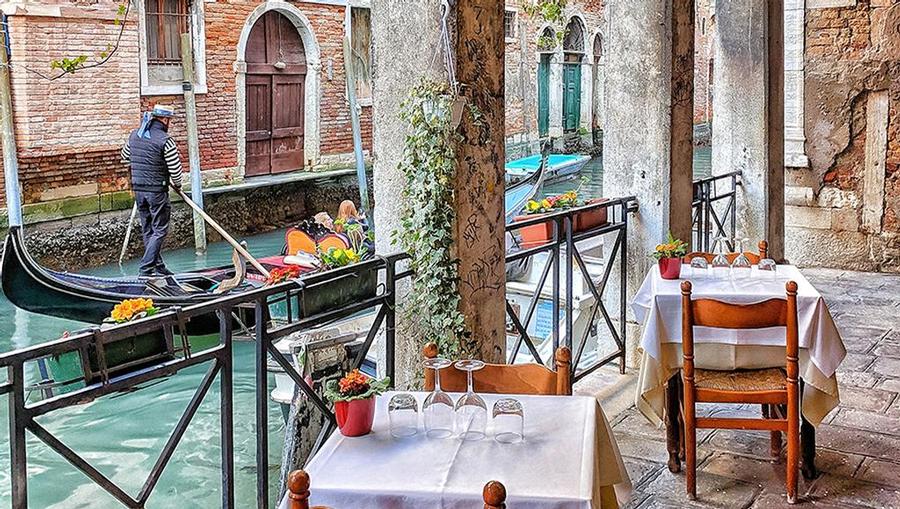 Enjoy a beautiful voyage that loops the shoreline of the Mediterranean Sea. Check out Barcelona's dramatic architecture, party in Ibiza, tell your friends about Malta, and make your way up or down the coast of Italy.
See other parts of Europe by cruise ship, like the Baltic countries, Scandinavia, or the United Kingdom. Witness Nordic fjords, unlock secrets of Russian history, or wander the green spaces of Stockholm.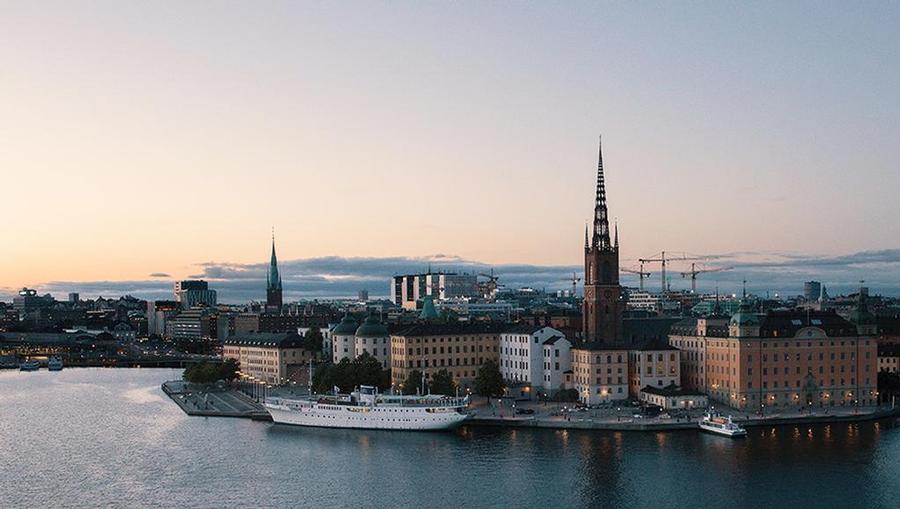 TIP: For those looking for a unique experience, Transatlantic cruises from Miami to Barcelona let you soak up European culture from a perspective few travelers have experienced.
Enriching Shore Excursions
Shore excursions allow you to appreciate a destination for its history, culture, dining, art, and people. While many cities look stunning from the deck of your ship, getting on land and seeing the sights for yourself is a wonderful way to get the most out of your vacation.
In a matter of weeks, you could explore several new countries you've never seen before or become more familiar with places you visited in the past and knew needed further attention.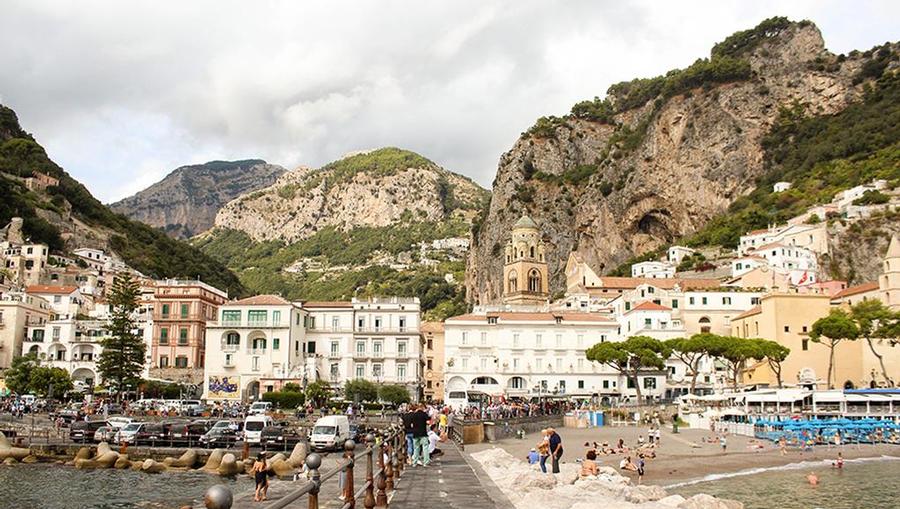 Oceania Cruises brings you to the heart of a destination, accompanied by knowledgeable guides that care about you experiencing what's exciting in port.
You can reserve shore excursions in advance at the time of reserving your cruise to ensure you have a space on the tours you really don't want to miss. As you cruise, you may decide to add more tours by requesting help at the Shore Excursions desk or asking your concierge.
Excursions may be half a day, a full day or spread out into the evening. Plan your itinerary to maximize your vacation experience and satisfy everyone's interests. There's a tour for everyone.
Choosing Your Voyage
Cruising offers so many clear advantages to the world traveler. Now, you just have to decide where you'd like to cruise. On Oceania Cruises, popular voyages to the Mediterranean and Baltic regions of Europe include show-stopping cities and smaller ports that are off the beaten path and full of hidden gems.
Cruising the Baltics
The Baltic Sea connects Denmark, Sweden, Finland, Russia, Estonia, Latvia, Lithuania, Poland and Germany. That means a Baltic cruise on Oceania Cruises can take you to so much of Europe, including Scandinavian, Eastern, and Central European destinations on one vacation.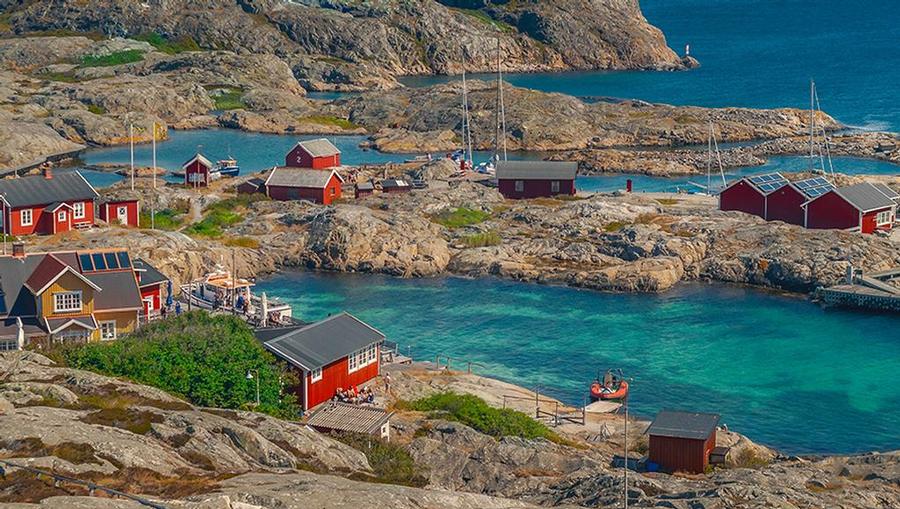 Explore the riches of Northern Europe with friends and family or on a solo jaunt that highlights many of the countries that interest you the most.
Enjoy deck or stateroom views of a magnificent expanse of white-capped sea that mingles saltwater from the Atlantic Ocean with the freshwater streams and rivers of Europe.
Cruising the South of France and Italy
For another vacation option that's a favorite among many, choose to explore the Southern coast of France and the Mediterranean coast of Italy.
This is a region that many dream of visiting for years, so a cruise is a majestic way to indulge in all these regions have to offer.
In France, you can make it all the way inland to Paris from the port at Honfleur or get to know Mediterranean ports like Marseille, known for its artistic vibe and street life.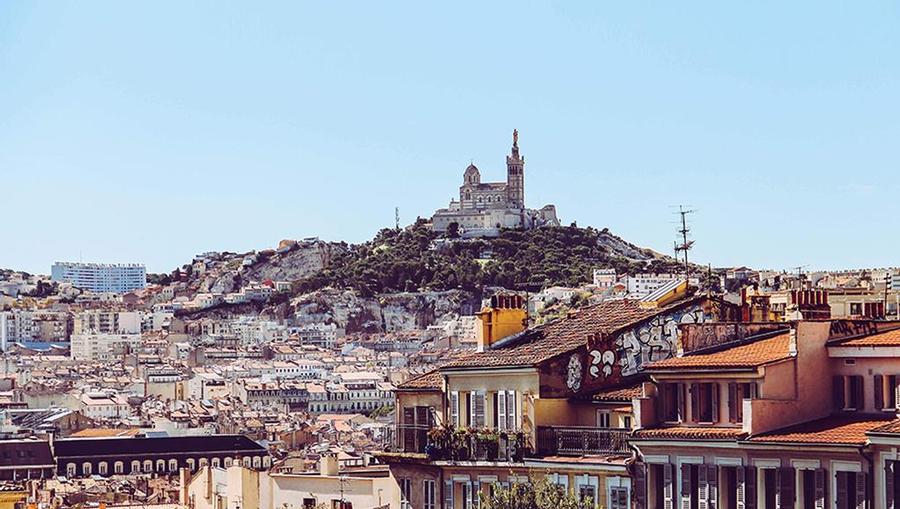 As you cruise Italy, you can select voyages that call in Corsica, Taormina, Florence, and more. Get to Rome from Civitavecchia or reserve tours that drive you through the best of Tuscany.
These are classic sunny-weather destinations, known for warm weather, beautiful beaches, and terraced landscapes. Relish the climate and environment in these wonderful countries on a luxurious cruise.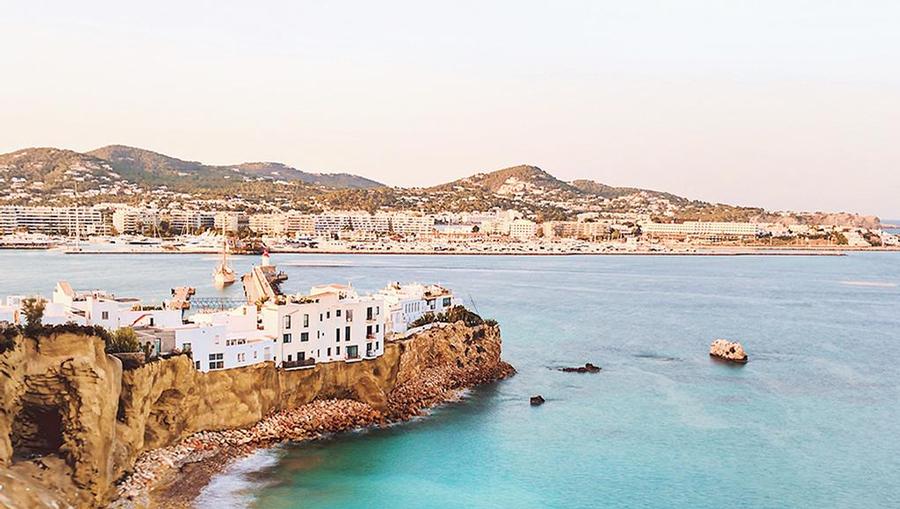 Cruising Greece
Take your trip to Greece and other Mediterranean or Aegean destinations to dine on sumptuous food, see gorgeous topography, explore ancient history, and witness the modern cities of this long-standing nation.
Dine on classic Mediterranean fare in port. Try dolma, rice dishes, lemon-infused plates, octopus, white cheeses, grapes, olives, wine, and more.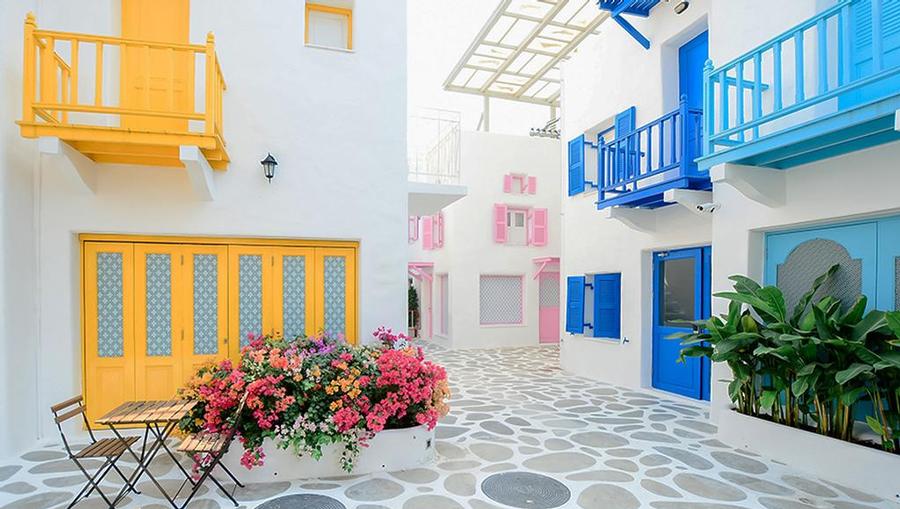 Reserve tours that take you to the cradle of democracy and civilization itself in many ways. See structures and landmarks that are thousands of years old.
Bring home memories of traditional whitewashed architecture against cobalt blue sky and sea or admire the cliff sides and beaches.
Mediterranean and Baltic Shore Excursions
Shore excursions are day or evening trips into the day's port destination, and beyond that allow you and your family to get to know a place for in more depth.
Although it can be hard to imagine leaving the comforts of the ship once you settle in, your shore excursions can take you places you might never get to see otherwise. Reserve yours early, because the best ones tend to be fully booked well in advance.
Culinary Excursions
Dine on the local specialties, meet the chefs and farmers who bring the best of a region to your plate, or get hands-on with opportunities to learn skills and techniques before tasting your creations.
Forage with a chef in Greece to learn about this approach to wild-growing food and seasoning, shop the local markets with a chef who can share what new ingredients are, show you how to prepare them, and help you learn more about how a pro chooses ingredients for new dishes.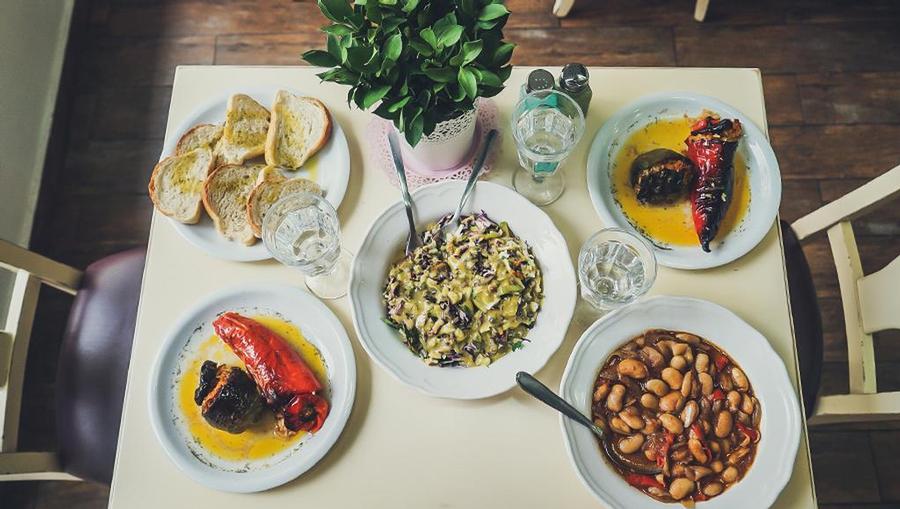 Encounter cutting-edge cuisine in emerging food scenes, like Estonia or Slovenia, where folk recipes get impressive updates.
Sip wine in a Tuscan villa, accompanied by your fellow travelers and local experts who showcase what's special about your meal.
Go Local Tours
Go deeper into a destination with Oceania Cruises' unique 'Go Local' tours throughout the Mediterranean and Baltic regions.
Lose yourself without ever getting lost in the maze-like alleys of Sorrento with a local guide; Go behind the curtains at a theater in St. Petersburg to learn more about Russian dramatic arts; Receive a warm welcome throughout rural Cyprus on tours of long-held agricultural homesteads; Access the lives of billionaires in Monaco to get a glimpse of what it's really like to live there.
'Go Local' tours are for those who want to get an authentic feel of what life is like in the world's most interesting destinations.
Evening Excursions
If you're more of a night owl or just want to see a different side of a city, check out Oceania's unique evening tours. These excursions let you bask in the tranquility of the ship during the day, while other cruisers are out on excursions or get a double dip of touring into your schedule.
Listen to Russian song performances as the night deepens or discover the gleam of Baroque Venice in the moonlight.
Oceania Exclusive Excursions
If you needed one final reason to reserve your Oceania Cruises vacation today, take note that this cruise line offers a huge selection of Oceania Exclusive Excursions. These are experiences other travelers can't have anywhere else. Only Oceania offers these tours, which range from half-day to full day.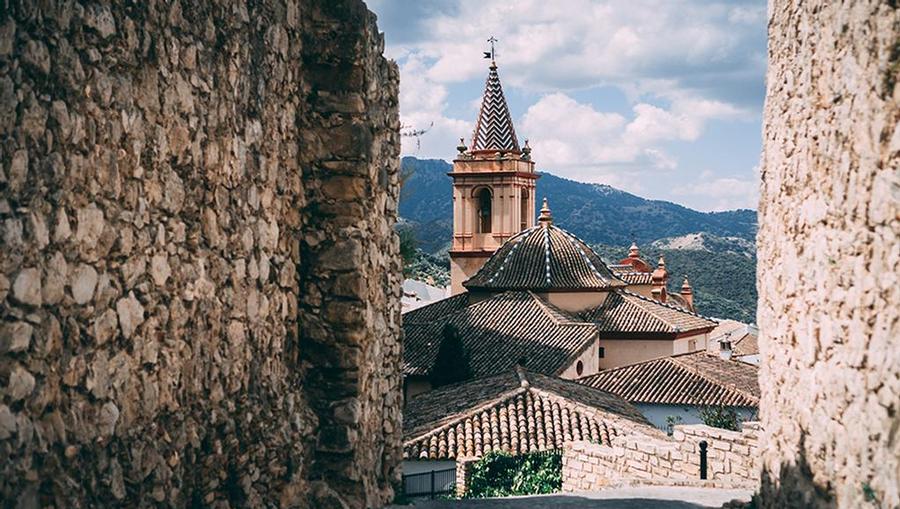 Immerse yourself in ancient Luxor on a Mediterranean cruise or discover Basque culture in Spain. Go deep into Braveheart country in Scotland or witness the walled city in Dubrovnik from a special perspective.
Explore the wonders of Mediterranean and Baltic Europe with Oceania Cruises when you reserve your voyage today.
Related: Oceania Cruises: The Best Way to Discover the Mediterranean