There are two kinds of vacations: the kind where you need a relaxing vacation upon returning home because you did so many activities, and the kind where you can sit back, do nothing, and actually unwind. As much as we love exploring, sometimes you need a calming retreat where you can rest, recharge, and renew.
If you've been dreaming about a relaxing vacation where you can truly unwind, these are the top five places that you need to be!
French Polynesia
See which French Polynesian beach made our list of 'Top 5 Relaxing Beach Getaways'
French Polynesia is about as remote as you can get. It is comprised of over 100 islands, with the main destinations being Tahiti, Bora Bora, and Mo'orea. All of these islands offer white sand beaches, overwater bungalows, lagoons, and water so clear you have to see it to believe it!
On Bora Bora, soak up the tropical sunshine, or take a refreshing swim in the turquoise South Pacific (try Matira Beach—it feels like you're in a postcard!). On Tahiti, hike to one of the many hidden waterfalls tucked away in the rainforest—surrounded by such a beautiful landscape, your worries will quickly fade away. With every breathtaking sunset and each sip of a piña colada, you'll feel completely and utterly relaxed!
Kauai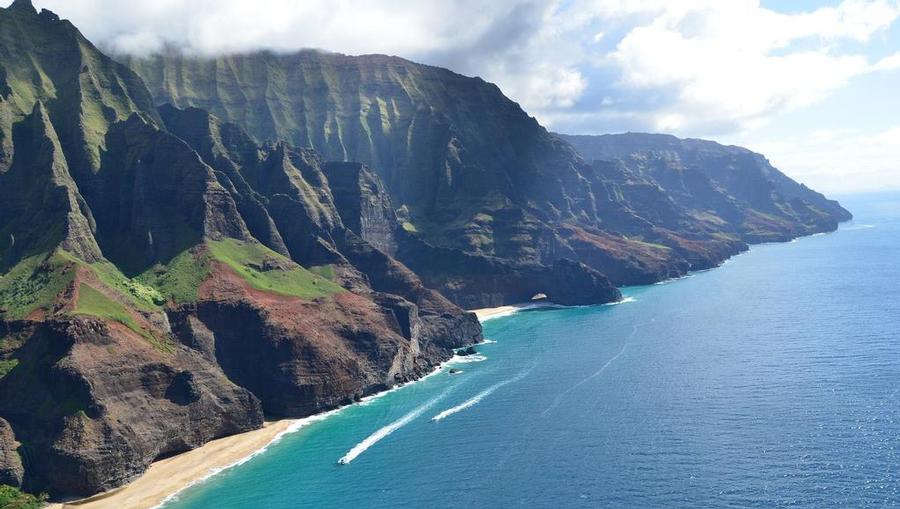 This Hawaiian island is one of our favorites for a number of reasons. Not only does it have insanely beautiful beaches and heavenly Hanalei Bay, but it also has some incredible natural wonders such as the Na Pali Coast (where Jurassic Park was filmed!) and the 'Grand Canyon of the Pacific, or Waimea Canyon. If you love nature, you will fall in love with Kauai.
The tranquil beaches are the perfect place for a relaxing vacation, and taking in the island's natural beauty on a hike is refreshing for your mind and body. Spending time in nature is always a great way to revive your spirits! The laid-back, small-town feel of the island will put you at ease no matter what you choose to do.
Want to visit Kauai? Explore the best of Kauai and other Hawaiian islands on a cruise!
Iceland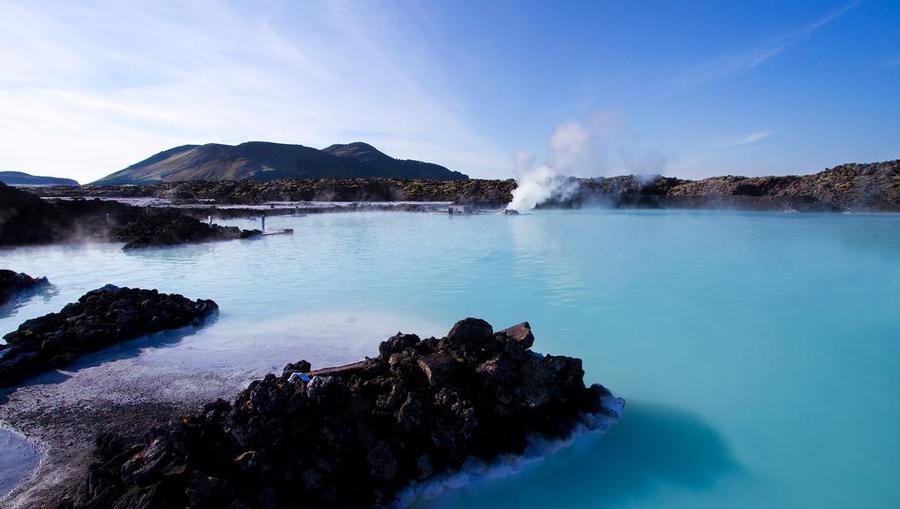 Although Iceland might not immediately come to mind when thinking about relaxing destinations, it just might be one of the most tranquil places to visit! The dramatic and scenic natural landscape of Iceland will take your breath away. With the country's small population, most of the land is untouched other than tiny towns that dot the main road and the main city of Reykjavik.
In many areas, you'll feel like you have the place to yourself! Spend your time exploring the many waterfalls (Gullfoss and Skogafoss are truly incredible) and soaking in the many natural lagoons. While you're there, you might even catch a glimpse of the Northern Lights! A trip to this quiet, stunningly beautiful country will leave you feeling renewed and rejuvenated.
Avoya Insider Tip: The Blue Lagoon is the most famous, but quickly fills up with people. For a more relaxing vacation experience, visit the Mývatn Nature Baths instead. The geothermal lagoon water has healing properties and is very beneficial for your skin!
Thailand
Certain areas of Thailand are bustling with personality and aren't exactly relaxing (looking at you, Bangkok!), but there are many different parts of the country that are tranquil and calming escapes. One of those places is Chiang Mai—the city is nestled against lush green mountains and is quite the opposite of Thailand's more bustling cities.
Enjoy a peaceful picnic in one of the surrounding National Parks, explore the quiet landscape filled with rice paddies and rainforests, get a traditional Thai massage, or learn to meditate. For a peaceful beach experience in Thailand, there are many different options, but pristine Railay Beach is the best of the best. Only accessible by boat, this beach is a tranquil spot where you'll feel like you're on a private island. It doesn't get more relaxing than that.
Related: Thailand Travel Guide: Everything You Need to Know
Tulum
There's something about Mexico that immediately makes you feel relaxed. Whether it's the salty air, the warm tropical breeze, or the margaritas, we don't know, but Mexico is definitely one of the top spots to go for a relaxing vacation.
More specifically, Tulum. This small beach town is a less-developed alternative to Cancun, which is what makes it even more appealing. Laying out on the unspoiled beaches is one of the most relaxing things to do, but swimming in one of the crystal clear cenotes (natural groundwater pools) is a close second.
You could also take a visit to the Tulum Ruins, where you'll leave feeling inspired and in awe of the view from their location. Breathe in the relaxing Mexican air and splash all your cares away!
Every now and then it's necessary to take a relaxing vacation where your main priority is to unwind, and these five destinations are the best places to do just that. The magical combination of spectacular scenery, incredible natural beauty, and laid-back small-town charm will leave you feeling rejuvenated and inspired.
Related: St. Tropez Travel Guide: The French Riviera's Most Stylish City