The six major islands in Hawaii are Kauai, Oahu, Molokai, Lanai, Maui, and the big Island of Hawaii - all of which are reopened and ready to be your home away from home this year.
The culture of Hawaii has always revolved around 'kuleana' (responsibility) and 'aloha' (love, peace, compassion, mutual respect), and travel officials are asking all visitors and residents to share in that motto to help keep Hawaii travel-friendly in 2021.
With a negative test result presented prior to departing, you can fly to paradise and enjoy the splendors of this tropical oasis today. No matter which island you choose, a vacation escape has never been more warranted.
It's hard to beat the open fresh air environment, where the resorts cultivate your peace of mind with entertainment, delicious dining, included drinks, and a beautiful backdrop found on any of the Hawaiian Islands you choose to visit.
Call the number at the top of this page to speak to a Hawaii travel expert.
Related: Traveling to the Islands of Hawaii During Covid
Maui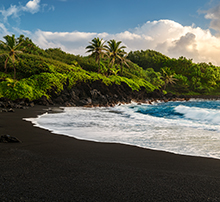 Beautiful beaches, charming towns, national parks, and more can all be experienced while vacationing at a Maui resort. See the stunning sights at Haleakala National Park, take in the attractions along the Road to Hana such as the Twin Falls and Ohe'o Gulch, and make a trip to the Tedeschi Winery before you leave!
Related: Travel Tips and Things to Do In Beautiful Maui, Hawaii
Oahu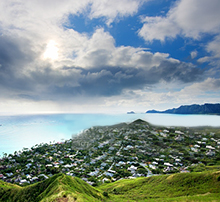 Known as 'The Gathering Place', travelers who are looking for a foreign, yet familiar experience will truly enjoy a Hawaii resort vacation to Oahu. This destination is the perfect blend of must-see sites, natural habitats, and urban experiences! Plus, Oahu is home to the capital of Hawaii, Honolulu!
Ask a Vacation Planner about...
The Polynesian Cultural Center!
Kauai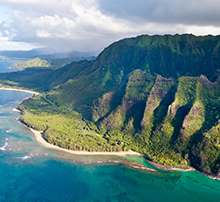 Head to a resort on Kauai for an escape from the world where natural splendors await. Though the smallest of Hawaii's main islands, there is plenty to do and see on the 'Garden Isle'. Spend the day on warm beaches in Po'ipu or riding an ATV past waterfalls and other scenic backdrops - the choice is yours!
Related: Read why Kauai is one of our Top Ten Most Romantic Getaways...
The Big Island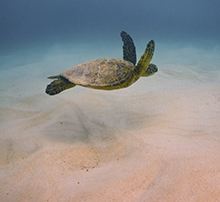 There are many ways to spend your days on vacation at a resort on Hawaii's Big Island. For unforgettable adventures, snorkel at one of the best bays in the state at Kealakekua, explore the magnificent scenery of Waipi'o Valley by horseback, or try a night snorkel or guided swim with gentle manta rays!
Ask a Vacation Planner about...
horseback Riding in Waipi'o Valley!
Lanai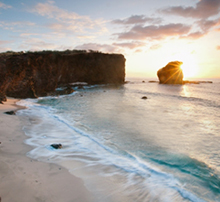 This island in Hawaii is only nine miles from Maui and is great for those who are looking to avoid big crowds of tourists. This island is as close to old Hawaii as you'll get with its rugged back roads and small inhabitance of locals. Plus, luxurious resorts, picture-perfect beaches and landscapes, and great golfing are abundant!
Ask a Vacation Planner about...
Puu Pehe, also known as Sweetheart Rock!
Molokai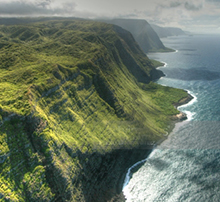 The birthplace of hula dancing, Molokai is one of Hawaii's most underrated islands. You can find strings of empty white sand beaches and enjoy them as your own personal paradise. Hike one of the many scenic trails if you want to stay active or sit back and enjoy the dreamlike natural backdrops while you sip on a beverage.
Ask a Vacation Planner about...
riding a mule on the scenic Kalaupapa trail!
Ready for a Hawaii Vacation?
Score Exclusive Deals
Get Started