Read Time - 5 mins & 52 secs
There are many reasons to cruise with Princess. The ships are cutting-edge, the service is exceptional, but their emphasis on engaging travelers with the places you visit is what sets them apart. Destination-centric travelers will love the onboard enrichments and onshore excursions meant to bring you closer to the region's flavors, customs, and traditions. Simply put, this is one of the premier cruise lines in the industry. Here's 5 reasons why you should cruise Princess for your next vacation…
1. They Have an Exciting Variation of Itineraries
You can sail nearly anywhere on the globe with a huge collection of itineraries to choose from that are always being updated with trending destinations. You can find a variation of up-and-coming and well-known vacation spots in places like Alaska, the Caribbean, the Mediterranean, and Mexico. Sail to remote areas of the world and see wonders that you've always wanted to see. Greek ruins? Machu Picchu? Snorkeling in Belize? If you have a dream-destination you want to explore, Princess is sure to have an itinerary for you.
Here's a closer look at some of the most popular Princess Cruises destinations…
Alaska
The perfect destination for nature and outdoor scenery lovers, and for those who appreciate fascinating ways of life. Every Summer brings cruise season to Alaska's top port cities including Ketchikan, Juneau, and Skagway. Delicious cuisine is abundant at these and other Alaska stopping points, and fresh-caught crab, salmon, lobster, and seafood of all sorts is a main reason why.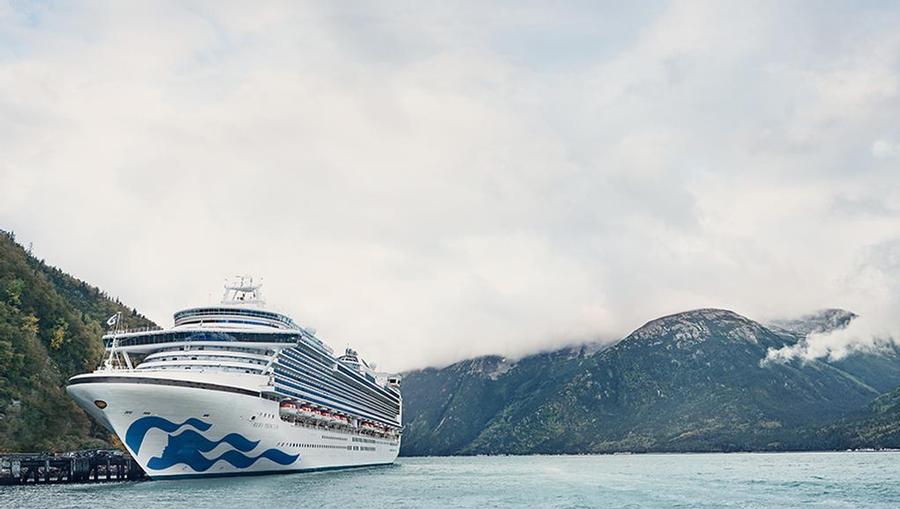 Caribbean
Looking for a tropical escape? Sail the many beautiful islands and coastal ports of the Caribbean. Princess sails here year-round to places like the St. Thomas, St. Kitts, and their private island resort, Princess Cays. Princess Cays feature 40 acres of beautiful white-sand beaches, bungalows, local crafts and complimentary BBQ, plus snorkeling, kayaking, and tons more fun water activities.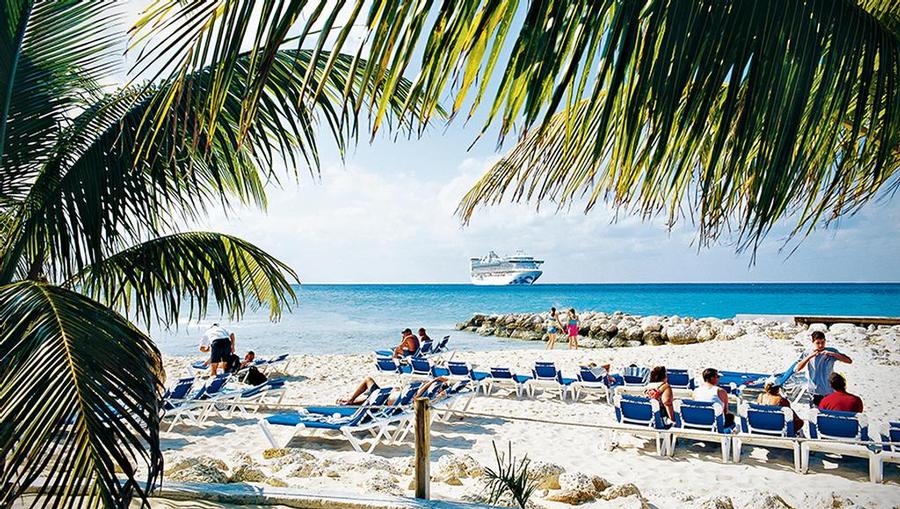 Tip: Sky Princess and Enchanted Princess, the newest additions to their fleet feature breathtaking suites that might be the most lavish way to cruise the Caribbean.
Mediterranean
Visit this legendary region where you can explore historic places like Rome, Athens, and Pompeii and walk the same paths as ancient civilizations. Or soak in the sun on the fascinating black- and red-sand beaches of Santorini in the Greek Isles. Choose an itinerary with time in Dubrovnik to experience the coastal city that is surrounded by walls constructed in the 16th century and is truly a bucket-list experience. The destinations in the Mediterranean are nothing less than incredible and Princess knows to construct cruise itineraries that showcase the best.
Mexico
Princess Cruises showcases the rich heritage and bright flavors of Mexican culture onboard with mariachi performances, margarita and tequila tastings, Mexican cuisine, and fascinating presentations from experts on the destination. Picture yourself whale-watching in Cabo San Lucas, enjoying delicious Posole (a hearty Mexican soup) in Mazatlan, or kayaking in La Paz. Princess is a premier option for those who want to experience Mexico in absolute comfort.
2. Unique and Authentic Shore Excursions
Whether you're an adventure seeker wanting to zipline through the jungle, or you're looking for a more leisurely day of wine tasting, there's an excursion to meet your needs. Because Princess is teamed up with local experts in each region they sail, you're guaranteed an authentic experience where you'll do more than just see the sights—you'll dive deep into the culture and history of each destination. Guests also have the option to choose small group tours for an even more intimate experience. On top of everything, Princess shore excursions are a great value for an unforgettable experience!
Tip: Some of the top excursions are Ketchikan pub hopping, aqua biking at Princess Cays, hiking Santorini Volcano, and boating to stunning El Arco rock arch in Cabo.
3. Discovery at Sea Program
Princess teamed with Discovery & Animal Planet to bring your favorite series to life on every Princess cruise. Onboard, try stargazing at sea with the Science Channel, where you'll learn all about the stars from a stargazing specialist. Kids will enjoy Shark Week at Sea, based on Discovery's famous Shark Week, where children will have fun learning about these incredible creatures. On shore, try a unique Animal Planet tour—you can interact with some awesome animals around the world.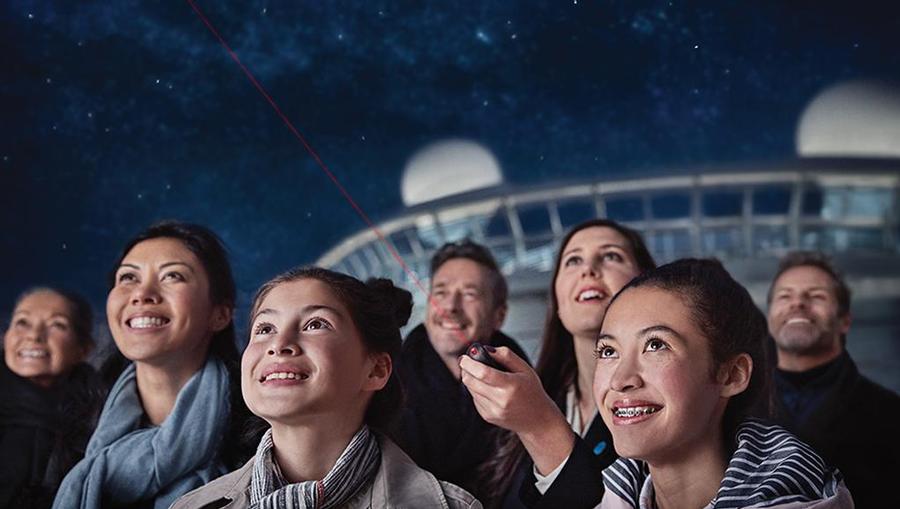 4. An Amazing Alaska Cruise Experience
Princess Cruises is one of the best cruise lines in Alaska, and we're not just saying that! Their Alaska programs give you more excursion options, more unique experiences, and allow you to explore more than any other cruise line. With Princess' 'North to Alaska' program, local personalities come onboard to immerse you in Alaskan culture. Enjoy fresh Alaskan seafood in the main dining rooms, or you can even cook your own catch! Travelers will meet real Alaskans and be immersed in all things Alaska, from attending a real Klondike festival, fishing, glacier cruising, whitewater rafting, and more.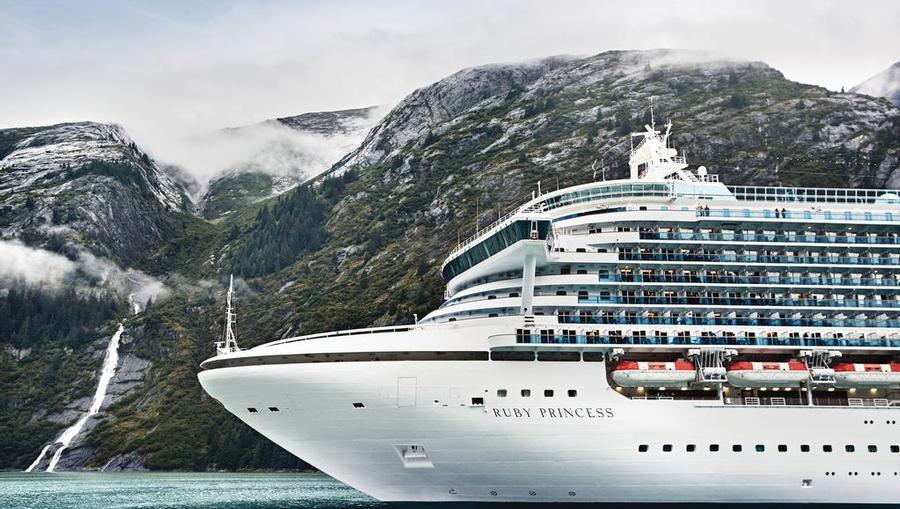 Tip: Read our article 'How to Plan the Best Alaska Trip with Princess Cruises' for more info!
5. Incredible Cuisine
Whatever you're craving, you'll be sure to find it onboard any Princess Cruises ship. Princess has partnered with three award-winning chefs, featuring their dishes in numerous dining venues onboard. You'll find only the freshest ingredients, from freshly baked bread to homemade ice cream made every day. Wherever you're travelling, you'll find the unique flavors of that culture in many dishes, allowing you to experience your destination onshore and onboard. Your palate will never be bored.
Here's a few of the must-try onboard restaurants:
The Salty Dog Gastropub - Chef Uchimura's gourmet twists on traditional pub favorites with beer, wine, cocktails, and an extensive Whiskey Bar Menu.
Curtis Stone Share - Chef Stone's exquisite menu offers enticing charcuterie, fresh salads, handmade pastas, premium quality meats and decadent desserts (available on Ruby Princess, Emerald Princess and Sun Princess).
Sabatini's Italian Trattoria - Unique antipasti and handmade pasta dishes from Chef Angelo Auriana paired with exquisite Italian wines (available on Caribbean Princess, Grand Princess, Regal Princess, Coral Princess, Star Princess, Golden Princess and Sky Princess).
Life is better with Princess Cruises. If you're ready to book your next vacation, check out our top Princess Cruises deals and get ready for the vacation of a lifetime.
Related: St. Tropez Travel Guide: The French Riviera's Most Stylish City