The Caribbean is filled with some of the most picturesque islands in the world and some of the most breathtaking beaches you'll ever come across. Picture stunning white sand coastline for miles, crystal clear, sparkling water, lively culture, friendly people, and a piña colada in your hand.
So, where do you want to go? Here's a closer look at the Caribbean's hottest destinations to help you decide...
Jamaica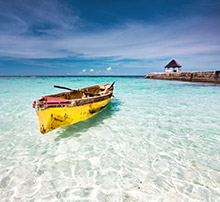 Experience Caribbean life at its finest on Jamaica with its miles of beaches, lush rainforest, delicious food, and friendly people. Experience reggae music in its birthplace, hike to hidden waterfalls, golf on any of their pristine courses, or simply relax in the Jamaican sun. You'll never be bored in Jamaica!
Ask a Vacation Planner about...
the best restaurants for authentic Jamaican cuisine!
Martinique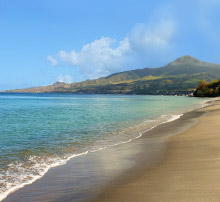 Colorful Martinique is a mountainous island that offers superb restaurants, beautiful beaches, and incredible hiking. This island has exciting city life in its capital, but also features spectacular natural beauty in its mountains, rainforests, and of course its lovely beaches.
Ask a Vacation Planner about...
kayak tours around the island!
Barbados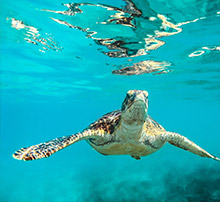 Barbados offers more than just tropical beaches. The island offers vibrant nightlife, unique sports, and historical landmarks. Visit old plantation homes, taste local rum, or try your hand at cricket or polo. You'll fall for the unique charm of this laid-back island.
Ask a Vacation Planner about...
taking a catamaran cruise from Bridgetown!
Costa Rica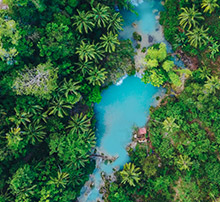 Costa Rica is an exciting country with incredible wildlife, surfing, rain forests, volcanoes, happy people, and endless opportunities for adventure. Adventure seekers will love ziplining and surfing, while those looking to relax will enjoy the many beaches. Experience "Pura Vida" in Costa Rica!
Ask a Vacation Planner about...
ziplining in the rainforest!
Ready for a Caribbean Vacation?
Score Exclusive Deals
Get Started