Embark on an epic journey on the dreamiest cruise ships at sea when you sail onboard Regent Seven Seas Cruises. Not only does a Regent cruise offer luxurious amenities and indulgent passenger experiences, but each of their ships have been designed around the concept of being a playground for adults who are looking for a respite from everyday life.
Choose from cruise itineraries that sail for 7 nights or more making port-of-call stops at all the top destinations you really want to see.
If a luxury cruise vacation is on your radar, here is a look at the most interesting destinations you can visit on a Regent Seven Seas Cruises getaway.
Contact a Travel Advisor in the Avoya Travel NetworkTM or browse here to see everything Regent Cruises has to offer for your next vacation.
1. Australia
Sail away to the world's sixth-largest country and explore the sights and culture of one of the most fascinating destinations out there. A Regent cruise to Australia will take you around the Great Barrier Reef, which is the largest and most colorful coral ecosystem in the world, as well as to ports of call in places like Sydney, Melbourne, Brisbane, Tasmania, and the Whitsunday Islands among others.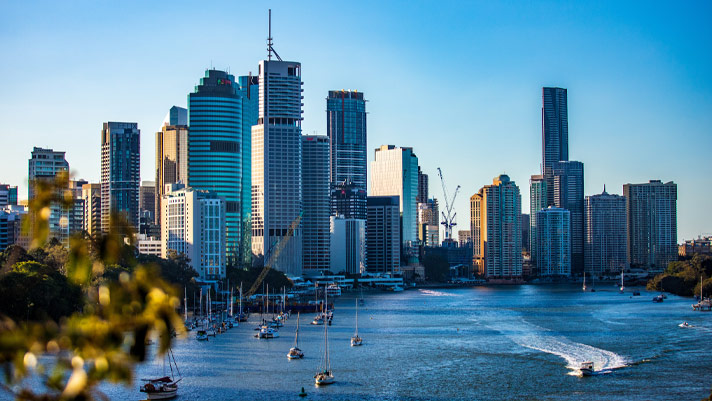 Brisbane, Australia
The majority of Australia cruises sail during December and January, so you can enjoy the warm summer air while half of the world experiences colder temperatures in the midst of winter.
During your trip, you will have the opportunity to check out local restaurants, do some shopping, mingle with some Aussies, and go on guided nature tours where you can check out kangaroos, koalas, wallabies, and countless birds. Regent Seven Seas Cruises' itineraries to Australia are typically 14 or more nights in duration and often include stops in New Zealand and/or Asia as well for an even fuller travel experience.
2. Alaska
Journey north to Alaska with the crew of Regent Seven Seas Cruises and take in all of the beauty of America's Last Frontier from the comfort of a luxurious sailing vessel. Choose from 7- to 13-night itineraries that take you along the coastline of Vancouver, B.C., and up to Alaska's southern coast with ports of call in Ketchikan, Sitka, Skagway, Juneau, and Seward, where you can shop, dine on local cuisine, and partake in an assortment of cultural activities.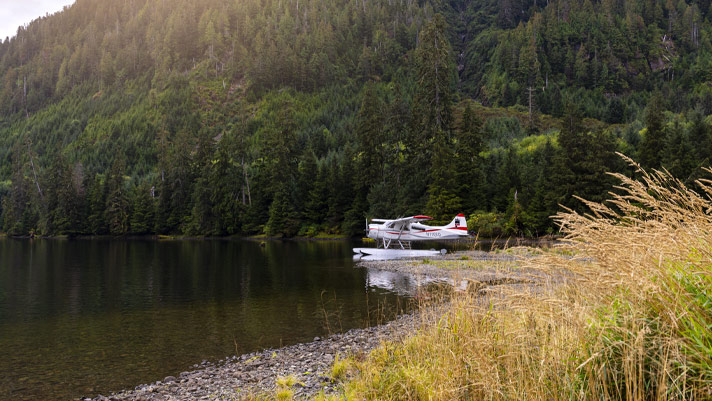 Ketchikan, Alaska
3. The Caribbean
Soak up the sunshine at some of the most sought-after warm-weather destinations in the world when you book a 7- to 30-night cruise vacation to the Caribbean. Your Regent cruise ship will sail right into the heart of the Caribbean Sea where vibrant turquoise ocean water dominates the horizon that is sure to fill your mind, body, and soul with peaceful tranquility.
Trinidad Beach in the Caribbean
Visit ports of call in places like Trinidad and Tobago, Grenada, Barbados, Puerta Plata, San Juan, Miami, Key West, and Puerto Rico, and discover what true paradise is all about. Sink your teeth into fresh-caught seafood, snorkel with tropical fish, experience the local culture, and lay around on the beach with a cocktail in hand.
4. The Mediterranean
Set sail across the Mediterranean where the climate is warm and breezy, the wine is rich and aromatic, silky olive oil flows like water, and the overall pace of everyday life slows down.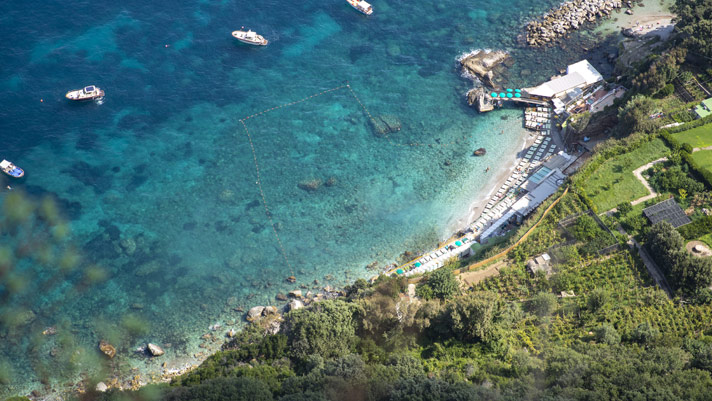 Capri, Italy
Regent Seven Seas Cruises offers an extraordinary lineup of 7- to 26-night cruises that take you all around the coast of the Mediterranean with stops in places like Italy, Greece, Turkey, Croatia, France, and Spain. The Mediterranean itineraries are perfect for those who wish to get a taste of Europe without having to plan all of the details.
5. Northern Europe
Escape to Europe and discover all of the beauty and historical gems of the North Atlantic while receiving the royal treatment onboard a Regent cruise ship.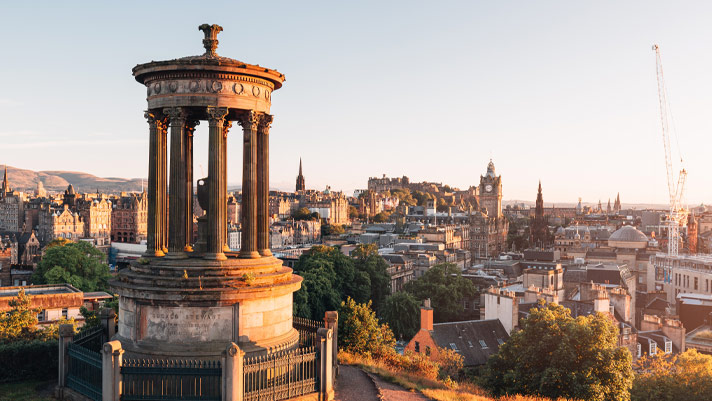 Edinburgh, United Kingdom
Choose your Europe cruise itinerary and explore ports of call in Belfast, London, Liverpool, Edinburgh, or even Portland Harbor. Between stops, keep your eyes peeled as you pass by historic castles, remote villages, ornate lighthouses, and fishing harbors that have been in operation for hundreds of years. Discover Europe in a whole new way onboard a Regent Seven Seas Cruises voyage where luxurious amenities and must-see destinations meet.
Plan your perfect getaway on one of Regent's sailings and be ready for an experience that just may change your life forever. From the warm tropical oasis of the Caribbean to the rugged and untamed wilderness of Alaska, Regent is ready to pull out the red carpet and turn your vacation dreams into a reality.
Whether you have questions about the itineraries offered or would like assistance with booking a Regent Seven Seas Cruises vacation, we at Avoya Travel are here to help you make the most out of your journey. Contact us today so we can help you get started!
Call the number at the top of this page to be connected with a Travel Advisor in the Avoya Travel NetworkTM who can help you get the best price, navigate COVID-19 restrictions, and answer any questions you have about Regent Cruises.