Embark on an awe-inspiring rail journey through Western Canada or the American Southwest onboard Rocky Mountaineer. Experience the perfect getaway with the most exclusive and stunning sights the U.S. and Canada have to offer while enjoying local cuisine, world-class service, incredible amenities, and more.
Here are 5 reasons you should consider booking a rail journey onboard Rocky Mountaineer for your next vacation.
Contact us to be connected with a Travel Advisor in the Avoya Travel NetworkTM to learn more about your vacation options and how you could save on your Rocky Mountaineer rail vacation.
1. Mouth-Watering Cuisine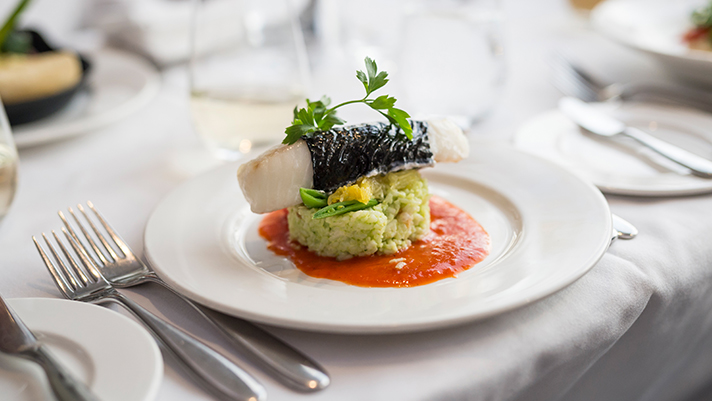 Indulge in delicious cuisine onboard with GoldLeaf Service.
Rocky Mountaineer is the perfect setting to explore local flavors. The menu is inspired by the bounty of the passing regions, highlighting ingredients such as fresh salmon, prime beef, and local berries.
Between meals, you can snack on trail mixes, freshly baked cookies, and gourmet cheese. Hot breakfasts and three-course lunches served with local wine, craft beers, and other complimentary beverages combine to create a magical culinary experience.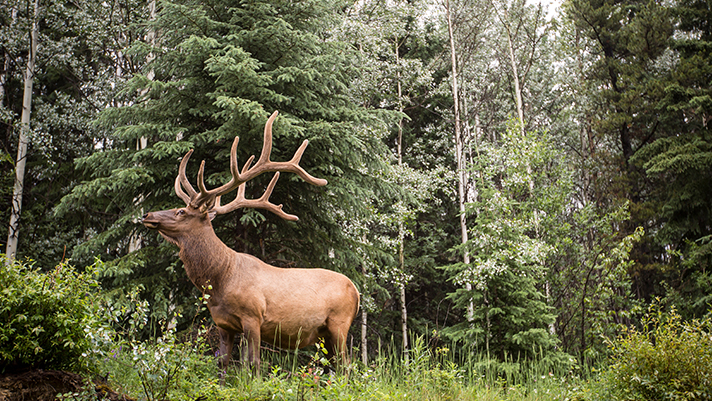 Experience majestic animal sightings as you pass through remote destinations.
Trains often travel in more remote areas – directly alongside the coast, through the mountains, and into the forests. Rocky Mountaineer goes from sea to sky, cruising beside rivers and lakes, offering a front-row seat to all nature has to offer.
The all-glass domed train cars, unique to Rocky Mountaineer, let you take in the soaring birds above, the big-horned sheep outside the window, and maybe even a grizzly bear fishing in a river. Part of the fascination with trains is their ability to go where cars and planes cannot, allowing you to see nature's most magnificent and otherwise off-limits wonders up close.
3. Connect With Your Surroundings
Enjoy SilverLeaf Service with Rocky Mountaineer's attentive staff.
Nature is not the only thing you will connect with onboard Rocky Mountaineer. One aspect of rail travel that has captivated people for centuries is how a train journey uniquely allows you to connect deeply with travel companions and meet fellow travelers.
Meet people from all around the globe and enjoy the stunning scenery as a team of onboard Hosts regales you with details of the dramatic past and charms you with fascinating historical facts of monuments and landmarks just outside your window.
4. Destinations Worth the Journey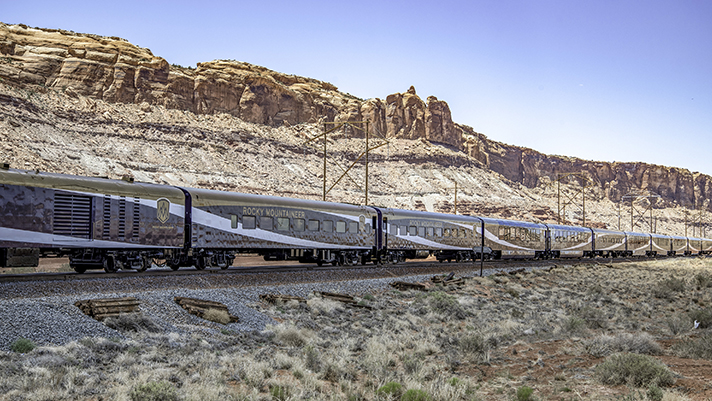 Experience a scenic rail journey through Moab, Utah.
Although the train journey is the highlight of a trip, stopping at magical destinations is just as important. The train weaves through a mix of cosmopolitan cities and small towns like Vancouver, Banff, Lake Louise, Jasper, Denver, and Moab. As the train travels during daylight only, every rail journey includes overnight accommodation at a mid-point destination in either Kamloops, Whistler, Quesnel, or Glenwood Springs.
After a perfect day on the train with all your senses stimulated, you will be ready to close your eyes and dream about all you have seen. Each night you can enjoy the comfort and class of a hotel room at a beautiful destination. Rely on Rocky Mountaineer's staff to take care of it all – from the luggage transport to the coach transfer to even providing hotel keys onboard – making the entire experience seamless.
5. World-Class Views Paired With World-Class Service
In addition to four unforgettable routes and multiple destinations, Rocky Mountaineer offers two levels of service, GoldLeaf Service and SilverLeaf Service, both with compelling hosts, delectable food, and all the comforts Rocky Mountaineer is known for.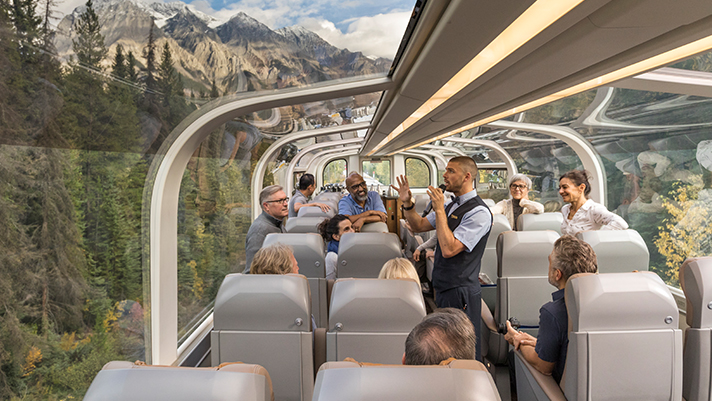 Discover remarkable views in the glass-domed GoldLeaf Service rail car.
Stepping onto the bi-level, glass-domed coaches of GoldLeaf Service is a luxurious experience unto itself. With sprawling windows on the upper level, you can feast your eyes on sights at every turn.
Downstairs, an elegant dining room awaits where you can sit with other travelers and enjoy a freshly prepared breakfast and lunch from our chef-designed à la carte menu. GoldLeaf Service is available on Rocky Mountaineer's Canadian routes.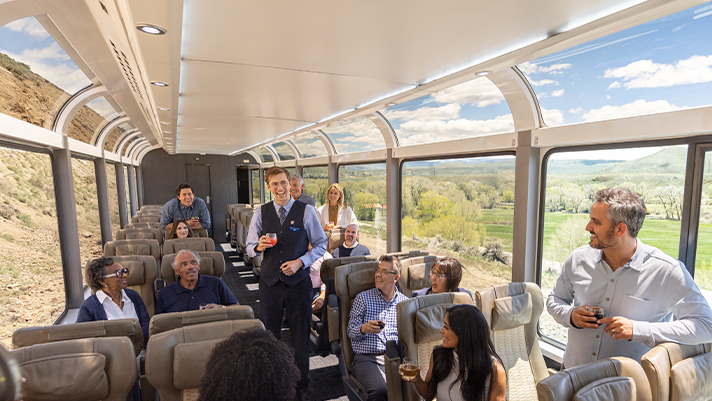 View spectacular sights with the oversized windows in the SilverLeaf rail car.
SilverLeaf Service offers optimal viewing from oversized picture windows that puts you in the heart of the scenery. With a selection of locally inspired menu options served right at your seat, you will receive the royal treatment while chugging along the railway to the various destinations.
Book Your Rail Journey With Confidence
A Rocky Mountaineer rail journey is the ultimate way to explore the U.S. or Canada and discover multiple awe-inspiring destinations on one unforgettable journey. Book your dream adventure by contacting one of Avoya Travel's Independent Travel Advisors who will ensure you receive the best deal available on your perfect rail vacation.
Call the number at the top of this page to be connected with a Travel Advisor in the Avoya Travel NetworkTM who can help you get the best price and answer any questions you have about booking your Rocky Mountaineer vacation.