Read Time – 6 mins & 11 secs
Imagine a place where locals are high-spirited, the food is savory and comforting, and art can be seen or heard in all forms from murals, to museum exhibits, and music echoing into the streets. This is what the city of Cartagena is all about, a taste of the Caribbean, Europe, Africa and the Middle East all in one multi-cultural city.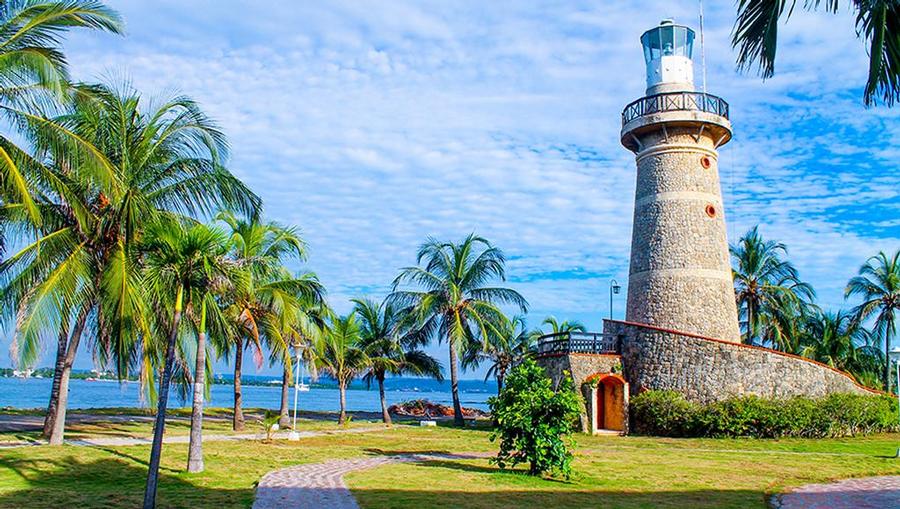 Best Weather from January to March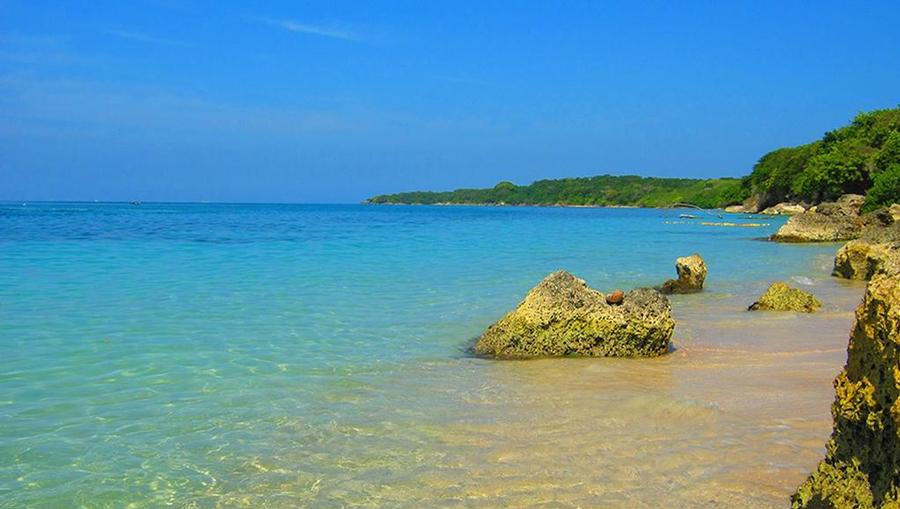 Due to its tropical weather and proximity to the equator, the city of Cartagena can generally be a little bit humid, however, the best time to enjoy the beaches and beautiful landscapes is from January to March. During these months, the weather is typically in the mid 70's to higher 80's and provides warm weather with a very low chance of rain.
Peak season is typically between the months of December to January because of the Holiday and New Year festivities. Other peak seasons include the week before Easter and generally March to April.
Top Things to Do in Cartagena
Happy and hospitable people, romantic vibes, and endless dancing are all the things you can experience when in Cartagena, Colombia.
Multi-Cultural Cuisine, Local Colombian Eats, and Seafood Restaurants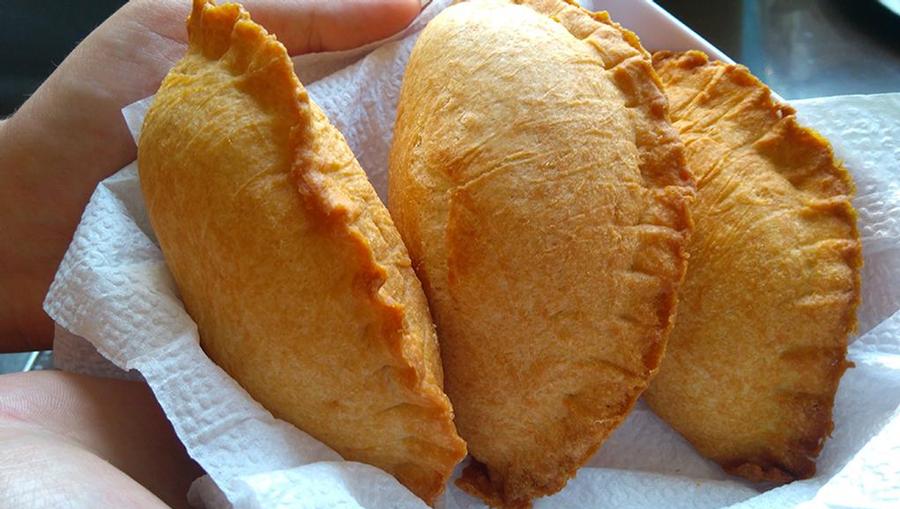 The country of Colombia is a mecca of multiple cultures and fusions and can be tasted in the cuisine from fine restaurants to street food finds. When in Colombia, it's a must to try traditional bites like arepas, which is a snack made from ground maize, empanadas, and sancocho, which is a stew-like soup. To stay cool in the warm weather, try a paleta (popsicle) made with fresh fruit or a Colombian national beer like Aguila and Club Colombia.

Because of Colombia's proximity to the ocean, seafood is a staple. You can find some of the best ceviche, and other intriguing dishes like black squid ink rice at La Cevecheria, a restaurant that was praised by Anthony Bourdain. For a more romantic, white-linen style dinner, La Vitrola is a great restaurant to enjoy a taste of Caribbean, Colombian, and Cuban food. This restaurant is well-known for its live music (catch the Cuban band that plays Salsa) and dishes like grilled baby octopus that melts in your mouth.
Travel Tip: For a more hands-on approach dining experience, Maria is a restaurant that offers cooking classes, gastronomic tours, and private dinners. Due to its popularity, it's recommended to make reservations in advance.
The Best Nightlife Scene and Lively Parties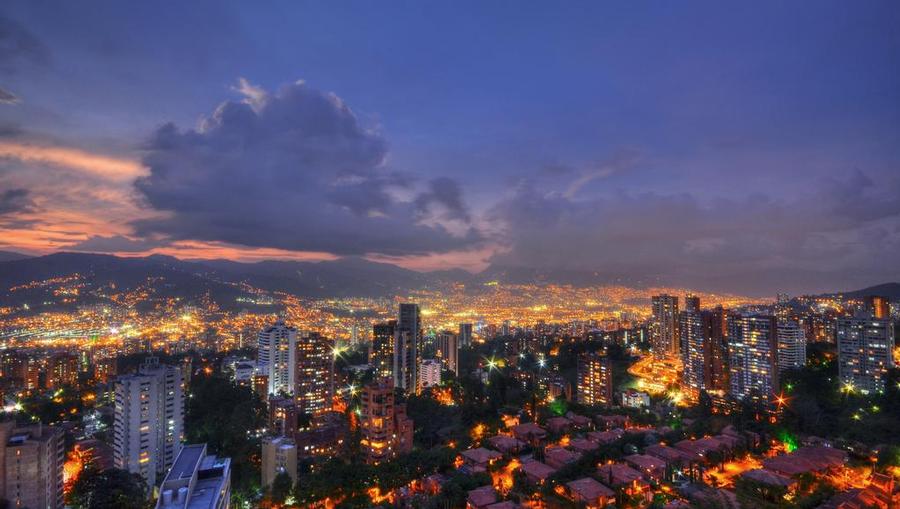 A huge part of Colombian culture is the celebration of life, and this couldn't be any more evident than in the vivacious parties and festivals. While Cartagena is a bit calmer city compared to other Colombian cities, it's still a great time! Social clubs and bars are a popular activity when in the city and most offer excellent cocktails, service, and music like Salsa, Vallenato, and Cumbia.
Travel Tip: For an evening full of fun, try Donde Fidel Salsa Club, Alquimico, and Mirador Gastro Bar, which is a roof top bar that offers a lounge-like atmosphere and karaoke nights on select evenings.
If you enjoy lively parties, it's a must to board a Chiva Party Bus. There's nothing quite like this experience. These buses are very common to see throughout Colombia and can be spotted easily because they are colorful, and they boast live music. To best describe this experience, think of it like a mini pub crawl meets Colombian beats. If you like adult beverages, do not miss out on trying a rum and coke, rum punch, or a taste of Aguardiente, which is a popular drink of choice for Colombians.
Travel Tip: If time permits, festivals are another spectacle to catch. Top festivals include: Storyland, Hay Festival, and Holy Week, also known as Semana Santa. Semana Santa is especially important for Colombians as it is a religious celebration that entails parades with floats, marching bands, and uniquely made adornments.
Modern Art and Museums
Art is a part of Colombian DNA and has been influenced by many cultures, especially the Caribbean culture. From the barrio street art that adorns neighborhoods with vivid colors, to the art galleries, and studios, you can expect to see artisanal crafts, archaeological sites, paintings, and sculptures in various places.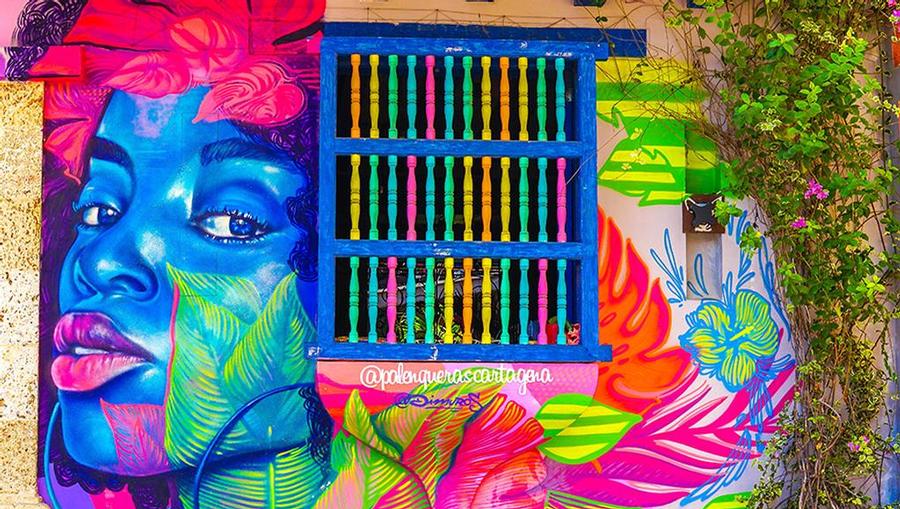 When in Cartagena, a visit to the Museum of Modern Art is a fun activity to do during the day and includes collections of art from local and regional artists. There, you can find works of art by Latin American artists that date from the 1950s and exhibitions and shows that change periodically. Another fun gallery to visit is the NH Galeria Cartagena, which offers exhibitions both indoors and outdoors, and features art like photography, installations, and videos, from Colombia and around the world.
Travel Tip: Thrilling museums to visit are the ChocoMuseo and Caribe Jewelry Museum & Factory. You can see how artisanal chocolates are made or learn more about emeralds, or witness both.
Spend A Day Sailing and Island Hopping
Another fun activity to do is rent a boat. Locals and tourists find this to be a fun excursion for the day and can visit the Rosario Islands or Playa de Punta Arena. For even calmer waters, a sunset tour along the Cartagena Bay is also very relaxing, and will make you feel like you're enjoying a piece of the Caribbean in South America.
More Local Landmarks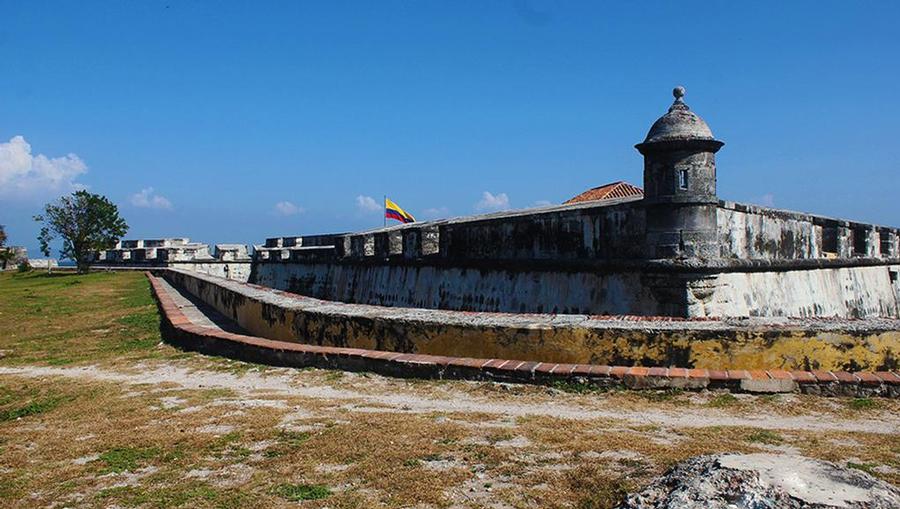 Walled City of Cartagena – Prepare to feel fascinated by the colonial architecture that surrounds the old town.
Castillo de San Felipe de Barajas – Visit the fortress that's located on the Hill of San Lázaro.
Sanctuary of Saint Peter Claver – This historic church dates to the 17th century and was given its name because of Father Pedro Claver who dedicated his life to protecting African slaves.
Plaza Santo Domingo – This is a very popular square to visit and offers many restaurants and bars.
Playa de Castillo Grande – This beach offers white sand, turquoise waters, and palm trees. What more could you ask for?
Day Trip to Baranquilla, Rosario Islands and Isla Baru
As one Latin song says, 'En Baranquilla me quedo', which translates to 'in Baranquilla I'll stay', you won't help but feel this way in the Golden Gate of Colombia. Known as a maritime port and gateway city for welcoming aviation, radio, and trains, this city is approximately two hours from Cartagena and is also home to one of the country's biggest festivals, Carnaval de Baranquilla. If you happen to come to the city during this time, get ready for musical and masquerade parades, dances inspired by Spanish Paloteo, African Congo, Indigenous micos and micas. The saying for Baranquilla's Carnival is 'Quien lo vive, es quien lo goza', which means, 'those who live it, are those who enjoy it'. Experience this and more.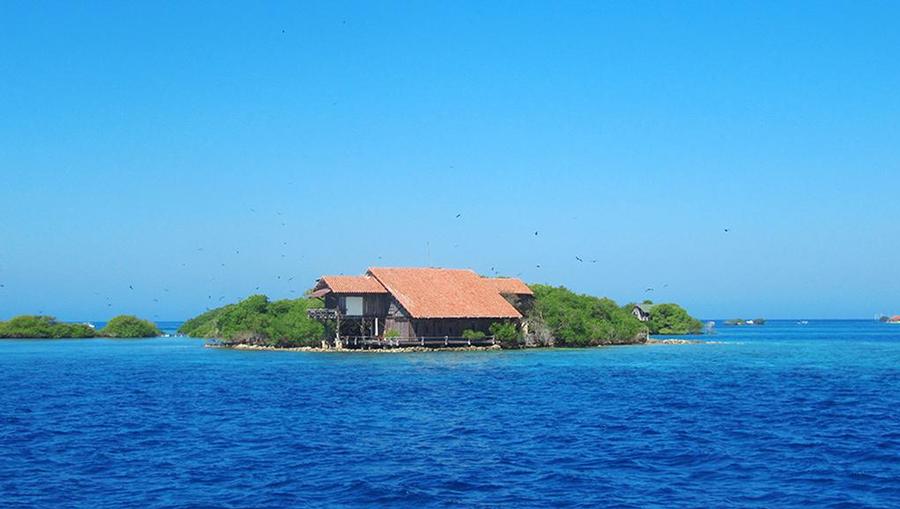 Just south of Cartagena, you can find the gorgeous islands of Isla Baru and the Rosario Islands. Both offer the best of Caribbean beaches, and are perfect for snorkeling, and laying back. Isla Baru is just 25 miles away, and the Rosario Islands are only 62 miles south of Cartagena and can be accessed easily by boat.
An International Vacation without the Heavy Price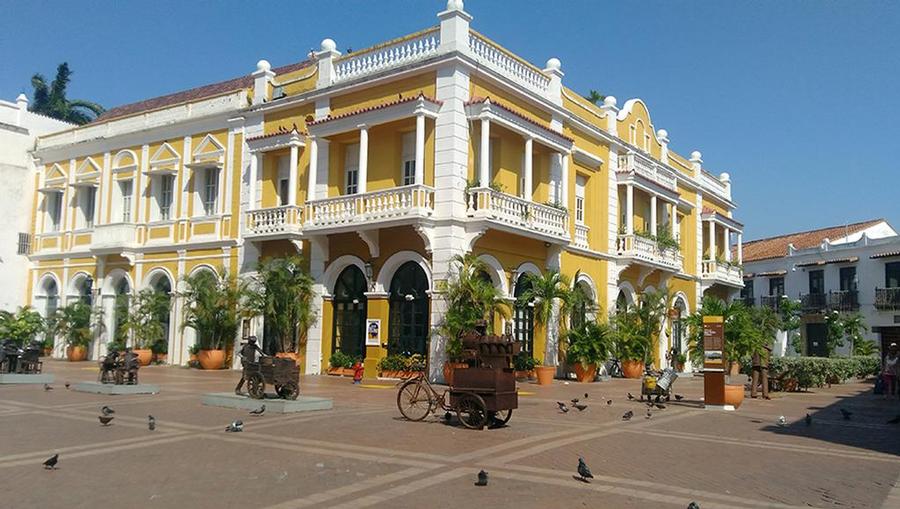 There are many ways to get to Cartagena and one is by cruise. Your specialized travel agent can help find the right one for you, or you can also browse Avoya's Panama Canal and South America cruises available now.
Once you 're in Cartagena, you'll find many accommodations and activities to be affordable. As of August 2019, you can expect the average cost of a meal for two to be between $4 and $32, a cocktail to be around $4 and a beer to be a little under two dollars.
Currency in Cartagena: Colombian Peso

A Vacation Best Suited For
Cartagena has a lot of different fun things to do, however, can be most enjoyed by beach-goers, night-life enthusiasts, and art lovers.
Frequently Asked Cartagena Questions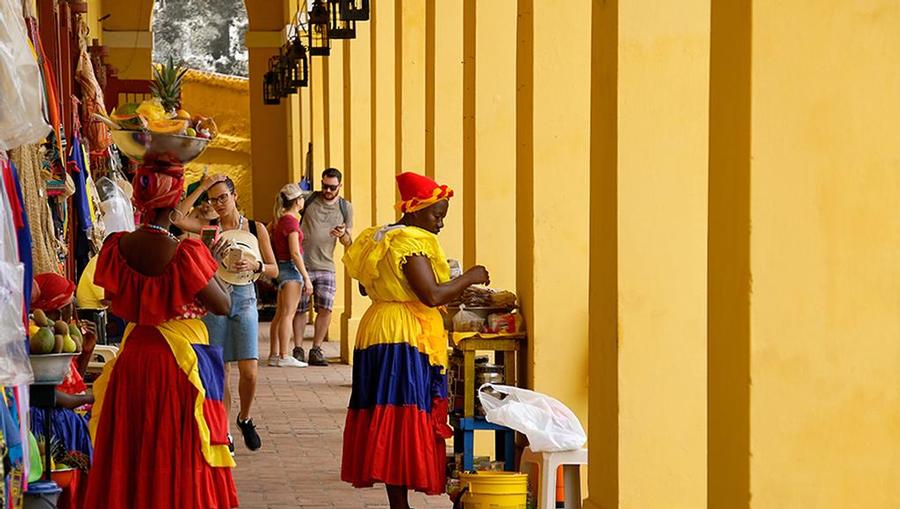 What famous people are from Colombia?
There are many famous artists, soccer players, and actors from Colombia including Shakira, Juanes, J Balvin, Maluma, just to name a select few.
What are the best boutique hotel or luxury hotels in Cartagena?
While there are many phenomenal hotel options in Cartagena, it all depends on your individual needs and desires. We advise consulting with a travel agent in the Avoya Network, who would be able to do the heavy lifting and find the best fit for you.
What are the biggest and best festivals in Cartagena?
As mentioned above, Cartagena is well known for its festivals. If you love EDM music, you won't want to miss out on Storyland, which takes place in January. Another fun festival to attend is Hay Festival and is perfect for those that enjoy the arts. This literary and arts festival features performances, presentations, and interviews from writers, musicians, writers, academics, and more.
What should I shop for in Cartagena?
There is no doubt that Colombia is well known for its rich coffee and this is a must buy item for coffee connoisseurs. You can find several coffee shops and stores that sell Colombian coffee, including the coffeehouse chain called Juan Valdez. Other items that are noteworthy for purchase are jewelry like emeralds, artisan crafts from local markets and Aguardiente liquor.