Looking to sail away on a warm-weather cruise this winter or perhaps an exhilarating holiday at sea? Book your sun-soaked Royal Caribbean cruise from LA to Mexico with Avoya Travel now and take advantage of once-in-a-lifetime savings on a vacation you will not soon forget!
After enduring a worldwide pandemic and ah, yes...we'll say it, "unprecedented times," now is the perfect opportunity to let your hair down and enjoy all of the amazing amenities and experiences to be had on a fun-filled Royal Caribbean cruise!
Contact a Travel Advisor in the Avoya Travel Network™ or browse here to see everything Royal Caribbean cruises have to offer for your next vacation.
Get ready to set sail on these remarkable last-minute adventures:
3-Night Mexico Cruise
If you are looking for a quick getaway where you can experience the beauty of the Pacific Ocean while indulging in Mexican-inspired gourmet food, world-class entertainment, and staterooms adorned in plush furnishings and crisp linens, the 3-Night Mexico Cruise is for you.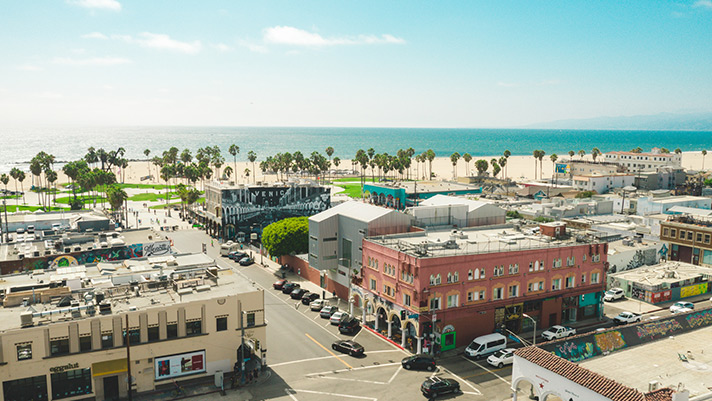 This itinerary is essentially the highlight reel of the full Royal Caribbean cruise experience in which you will get to spend a day at sea and then a day in Mexico at your port of call before sailing back to Los Angeles. There are several upcoming departure dates to choose from and at incredibly affordable prices!
4-Night Mexico Cruise
Extend your cruise by one more day and add California's famous Catalina Island to your travel itinerary for a 4-Night Mexico Cruise. This itinerary is also being offered through the holiday season with multiple departing dates to choose from. The itinerary includes one full day of sailing, one full day at Catalina Island, and one full day visiting the port of call in Ensenada, Mexico.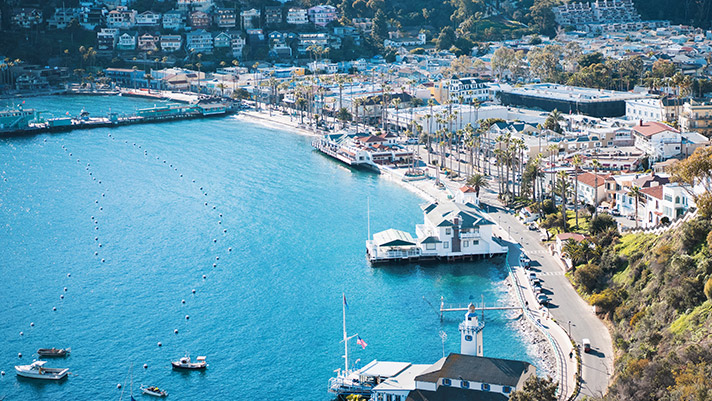 7-Night Mexico Cruise
Go all-in this year and celebrate the holidays onboard an all-encompassing Royal Caribbean 7-Night Mexico Cruise. Perhaps the best value for your money and the memorable experiences you will have, this itinerary is being offered at incredibly low rates including the departure the week of Christmas.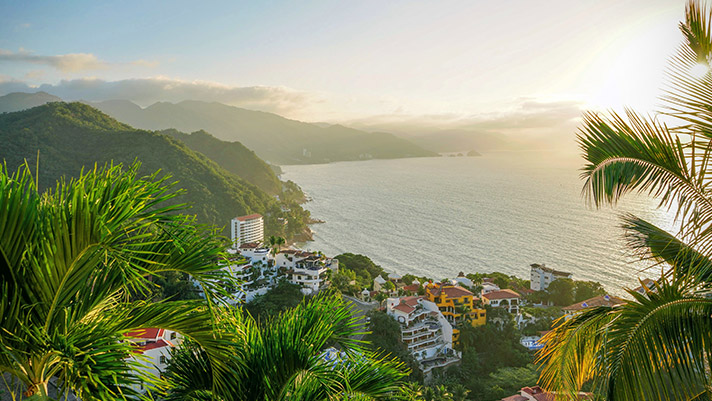 The 7-night cruise includes three full days of cruising in the Pacific Ocean as well as a full day at port in Cabo San Lucas, Mazatlan, and Puerto Vallarta. Spend your time shopping, laying out on the beach, dining at local restaurants, and taking in all of the beautiful scenery.
Why Sail from LA to Mexico?
A cruise from LA to Mexico allows you to experience all the grandeur and royal treatment offered on a Royal Caribbean cruise ship without an overly extensive amount of travel to get to the various ports of call on your itinerary. These cruises are ideal for those who have never experienced a cruise vacation before, those who want a getaway but are on a limited budget, or those who are looking for a quick vacation that doesn't involve a lot of planning.
Last-minute cruises from LA to Mexico offer the same gold standard level of service you expect from all Royal Caribbean cruises. These sailings are just offered at discounted prices in an effort to fill the last remaining spots on the ships.
Inside the ship, there are fun zones for kids of all ages as well as a full-service spa and fitness center for the adults. Take part in nightly entertainment shows, including ballroom dancing, a cabaret, and ballet in the theater, and dine at one of 12 gourmet or casual dining restaurants. Adults are also welcome to enjoy a daytime cocktail or nightcap at any one of the nine bars and lounges located throughout the ship. Navigator of the Seas is also home to a boutique shopping mall where you can buy luxury goods that are always-tax-and-duty-free.
Sail away from LA down to Mexico this holiday season and enjoy a quick getaway where the weather is anything but frightful. Reserve your spot on one of the upcoming last-minute cruises today and take advantage of a fun-filled and adventurous experience at a deeply discounted price.
At Avoya, we work hard behind the scenes to find you the very best deals on amazing cruise vacations so you can spend your time planning out the details of what to do and see while enjoying the journey. If you have any questions about last-minute LA to Mexico cruises or would like help locking in your reservation, we are here to help; contact us today!
Call the number at the top of this page to be connected with a Travel Advisor in the Avoya Travel Network™ who can help you get the best price, navigate COVID-19 restrictions, and answer any questions you have about last-minute Royal Caribbean cruises.