Looking to travel in style, get pampered, and see multiple beautiful destinations around the world?
You can do all of that and more on a 2023 Holland America cruise. Over the past few years, people's travel plans have been sidelined due to the pandemic. Now, with the U.S. Covid-19 testing requirements lifted, it's time to enjoy traveling again.
Whether you want to see the beauty of the Caribbean, travel all over the Mediterranean, or enjoy something closer to home, there's an ideal itinerary for everyone. Plus, Holland America cruise ships have everything you need onboard for an exceptional vacation.
Adults can treat themselves in the spas, stay fit with well-equipped fitness facilities, enjoy live music, or simply relax in sophisticated cafés and wine bars. Meanwhile, children can experience various fun activities in the Club Hal® youth program.
Here are our top Holland America itinerary picks for your 2023 vacation.
Contact a Travel Advisor in the Avoya Travel NetworkTM or browse here to see everything Holland America has to offer for your next vacation.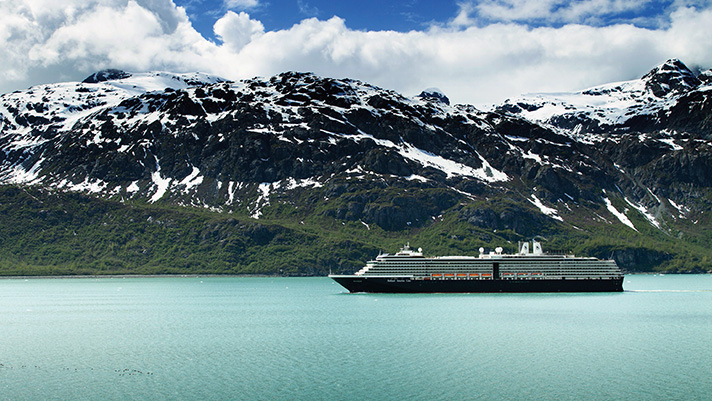 Holland America Westerdam Ship
You can see breathtaking glaciers, spot whales and sea lions, and explore some of the most scenic towns and landscapes with this Holland America 7-night Alaska cruise. Starting in Seattle, Washington, you'll cruise through the Puget Sound and Stephens Passage and up to Hubbard Glacier, experiencing some of the most astounding sights along the way.
With stops at Juneau, Sitka, and Ketchikan, you'll experience the true beauty of Alaska. Enjoy world-class hikes, grab fresh seafood, or even take local wildlife tours. On the way back, you'll also get to explore Victoria, British Columbia on Vancouver Island – a Canadian gem known for its awesome parks, harbors, and museums.
August is the best time to cruise through Alaska thanks to its relatively warm temperatures. However, you can also choose dates in May, June, July, or September. If it ever gets too chilly, you can simply head inside and enjoy the fun facilities of Westerdam, your Holland America ship for this itinerary.
7-Night USA and Canada Cruise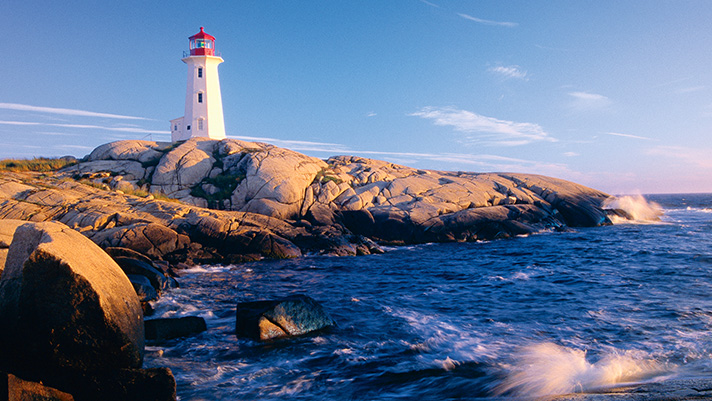 Halifax, Nova Scotia, Canada
Looking for an incredible cultural experience with lush greenery, beautiful coastal sights, and tons of great seafood? This 7-night USA and Canada cruise will take you to some of the greatest destinations in these two great countries onboard the exciting Zaandam ship.
Starting in Boston, you can see Fenway Park and the Freedom Trail before setting off to Bar Harbor, Maine – known for its exceptional views and hiking spots. Next, you'll visit Halifax (Nova Scotia), Sydney (Nova Scotia), and Charlottetown (Prince Edward Island). These Maritime Canadian gems are packed with beautiful boardwalks, beaches, and amazing food.
You'll then go onward to Quebec City and Montreal, two of the most exciting cities in Canada, where you can find everything from French cuisine to world-class nightlife. In between, enjoy spectacular views of the Gulf of St. Lawrence.
May is an excellent time to enjoy the colorful natural sights of these locations, but you can also choose a departure option in a summer month for warmer weather.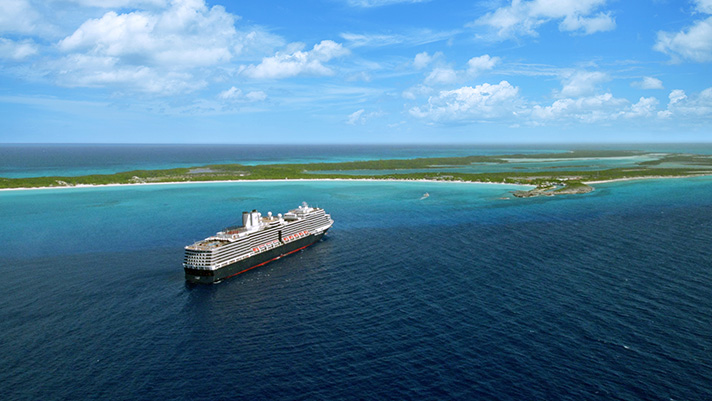 Half Moon Cay
Want to relax while enjoying perfect weather, white sandy beaches, and delicious food on some of the most stunning islands in the world? Fortunately, you can do all of that and more on this amazing 7-night Caribbean cruise.
Setting off from Fort Lauderdale, Florida, you'll visit Grand Turk (Turks And Caicos Islands),
San Juan (Puerto Rico), Saint Thomas (U.S. Virgin Islands), and Half Moon Cay (Bahamas). With relaxing beach bars, awesome restaurants, and plenty of cultural activities, you're sure to have the trip of a lifetime.
Between destinations, you can enjoy views of the Caribbean Sea onboard Nieuw Statendam – complete with swimming facilities and impeccable dining experiences. Embark in January to leave the cold winter behind and start the New Year in style. Or opt for a spring sailing with other departure dates in February, March, and April.
7-Night Mediterranean Cruise
Leaning Tower of Pisa in Italy
Ever dreamed of traveling throughout the Mediterranean but never had the time? This 7-night Mediterranean cruise will take you to the most stunning parts of Italy, France, Tunisia, and Spain onboard the entertainment-packed Oosterdam ship.
Starting in Rome, you can see unforgettable landmarks, including the Colosseum and the Pantheon, before setting off to Naples and Palermo. Next, you'll get a taste of North Africa in beautiful La Goulette, Tunisia before heading to Pisa – known for the world-famous leaning tower and other fantastic sights. Last, make a stop in Marseille, France before finishing your itinerary in Barcelona, Spain.
In each of these destinations, you'll find world-class food, beautiful beaches, and plenty of enjoyable activities. Spring is a wonderful time to enjoy the Mediterranean weather. If you feel like staying longer, check out this 14-night Mediterranean cruise to discover more of Spain and Italy.
Puerto Vallarta, Mexico
Many people dream of visiting the breathtaking beaches of Mexico, enjoying authentic Mexican food, and seeing its unique and wonderful cultural sights. You can do just that with this amazing 7-night Mexico cruise.
Starting in San Diego, California, you'll set off through various safe and beautiful destinations throughout Mexico, including Cabo San Lucas, Mazatlán, and Puerto Vallarta. These resort towns are packed with fun things to do, delicious food to eat, and the best beaches for basking in the sun.
Setting off in January is a great way to celebrate the start of 2023 and enjoy perfectly warm weather – especially with the world-class facilities of Koningsdam at your fingertips.
Book With Confidence
Holland America offers unforgettable vacations with exceptional facilities. Whether you want to sail through the Caribbean, cruise the Mediterranean, or see beautiful sights around Alaska and Canada, you can find the perfect cruise for you.
You can book one of these incredible cruises with confidence by speaking to one of Avoya's Independent Travel Advisors at no extra cost.
Call the number at the top of this page to be connected with a Travel Advisor in the Avoya Travel NetworkTM who can help you get the best price, navigate COVID-19 restrictions, and answer any questions you have about Holland America.