When it comes to traveling by cruise in both luxury and sophistication, no one does it like Celebrity Cruises. Whether you're headed to explore the exotic Galapagos or to soak up cultural cuisine in the Mediterranean, Celebrity Cruises stops at nothing to bring you the best, the finest, and the most luxurious cruise you can imagine.
Explore our Featured Celebrity Cruises Deal and speak to a Travel Planner in the Avoya Travel NetworkTM.
Luxurious Accommodations
For those wanting only the finest in accommodations, The Retreat® class boasts spacious accommodations with expansive views of the water. Say goodbye to the cramped, windowless quarters of other cruise lines and enjoy Celebrity Cruise's outward-facing design that brings you up close and personal with the sea from the comfort of your urban condo-inspired stateroom.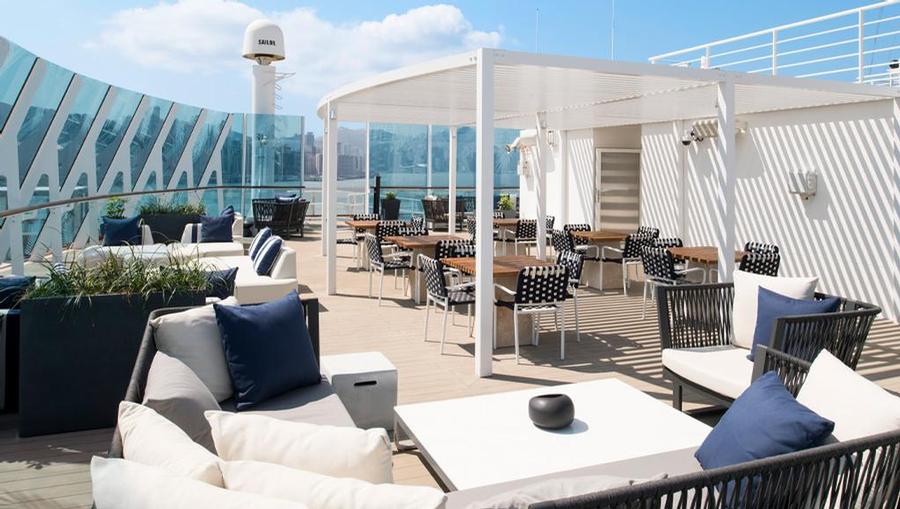 Ranging from the 2-bed, 2-bath Iconic Suite to the two-story villas with private terraces, Celebrity Cruise rooms in The Retreat class are impeccably designed and feature the finest amenities. Enjoy all the features of your stateroom, including streaming Wifi, in the comfort of plush slippers and 100% cotton bathrobes by Frette. And finally, rest peacefully on king-sized beds with cashmere mattresses, Celebrity's eXhale® plush duvets, 100% pure cotton sheets, and a customizable pillow menu.
Want even more ship? Book now for Celebrity Cruises' architectural masterpiece, Celebrity Beyond! It doesn't just have more space, it brings you closer to the water than ever with its outward-facing design while offering newly expanded spaces such as the Rooftop Garden, a revamped Retreat sundeck, and brand new restaurant by world-renowned chef, Daniel Boulud.
World-Class Service
For guests wanting the ultimate experience, Celebrity Cruises makes it so that those staying in The Retreat don't even have to lift a finger. With one staff member for every two guests, you'll always have your Personal Retreat Host and a team of attendants and concierges on standby to cater to your every whim.
Once you're on the ship, sip coffee or wine on your private veranda serviced by your very own butler while your attendants help you unpack. Get your shoes polished and buffed with the shoeshine service, squeeze in a workout with a Peloton bike delivered to your Iconic Suite, or even have board games delivered to your room by request for a fun night in.
Celebrity Cruises' world-class service doesn't just stop there. Plan your perfect destination excursions with your personal onboard concierge, who can assist you in creating the ultimate experience for you or your family. Guests can create personalized private journeys for individuals or small groups, including local guides, one-of-a-kind sightseeing adventures, and any private cars, limousines, and aircraft you might need.
Fine Dining
Taste the best The Retreat has to offer by dining in the exclusive Luminae at The Retreat or any of the main restaurants. With certified sommeliers in each one of the dozen restaurants onboard, you can enjoy a wide variety of wines paired with dishes that are locally-inspired, locally sourced, and crafted by the Michelin-starred chef Cornelius Gallagher.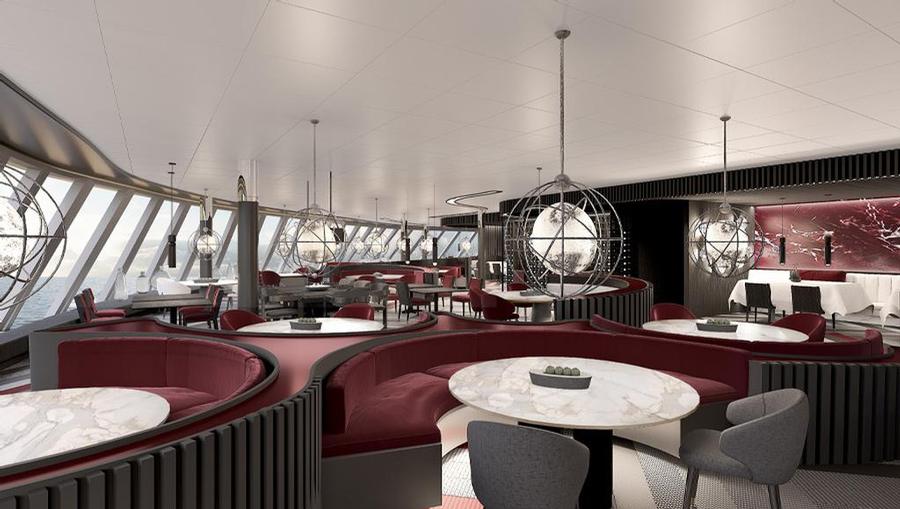 The Retreat Guests can also grab cocktails and a bite to eat at the exclusive sundeck, or they can dine at the Magic Carpet, a cantilevered platform that changes position around the ship to offer the ship's most stunning views.
Whether you want to eat under the stars, in your room, or in a formal dining area, take advantage of Celebrity's Select Dining, which allows you to dine whenever you want and with whomever you wish for a more exclusive and personalized affair. If you'd rather stay in, guests don't have to wait until mealtime to order food to their suite using the 24/7 complimentary in-suite dining.
What's more, all premium drinks and even tips are included, so you never have to bother with carrying cash or a card.
High-End Entertainment
With Celebrity Cruises' many entertainment options for adults and families, there's no shortage of things to do onboard.
For those who appreciate fine art, see some of the biggest names in the art world, courtesy of Celebrity Cruises' partnership with the world's largest art dealer, Park West Gallery. There are even fast-paced, thrilling live art auctions in which you can bid on classical and contemporary masterpieces.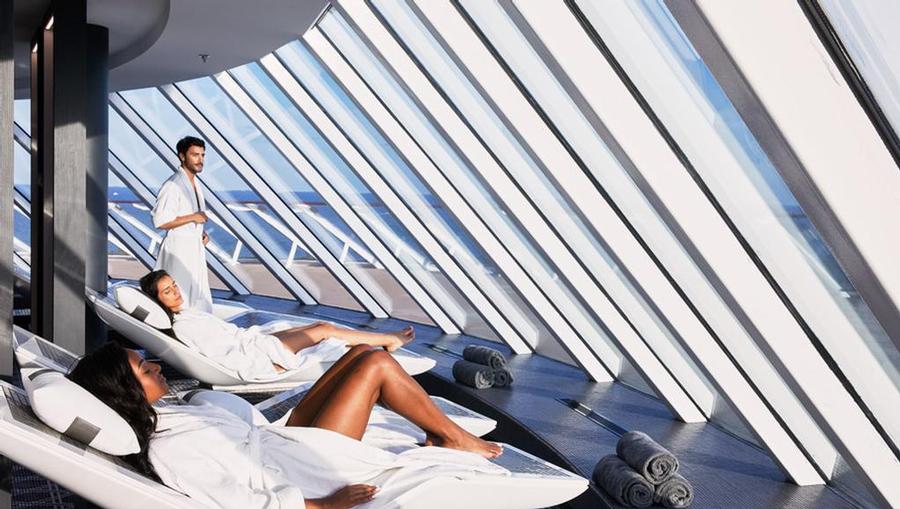 To keep your adrenaline rushing and see how far your money can go, why not head over to Celebrity Cruises' onboard casino? Rivaling some of the most sophisticated casinos onshore, Celebrity Cruises' casino offers custom limits and state-of-the-art technology in a smoke-free environment. Try your luck at one of over 2000 slot machines, or have a seat at one of the 150 table games into the late hours of the night.
Get some R&R at the ship's spa, take advantage of family movie nights, join a croquet game at the Lawn Club, take a culinary or hot glass blowing class, or even play the popular game show Deal or No Deal. With world-class activities, there's so much to experience!
Sophisticated Shopping
Are you needing some retail therapy? Celebrity Cruises offers luxury onboard shopping experiences that you won't believe. Featuring world-class brands all tax- and duty-free, guests can find luxury brands they know and trust, such as Bulgari, Tiffany, Michael Kors, Coach, Calvin Klein, Armani, Versace, Dolce & Gabbana, and even the first Authorized Apple® Specialist at Sea. For even the most discerning of tastes, Celebrity Cruises offers a shopping experience like no other.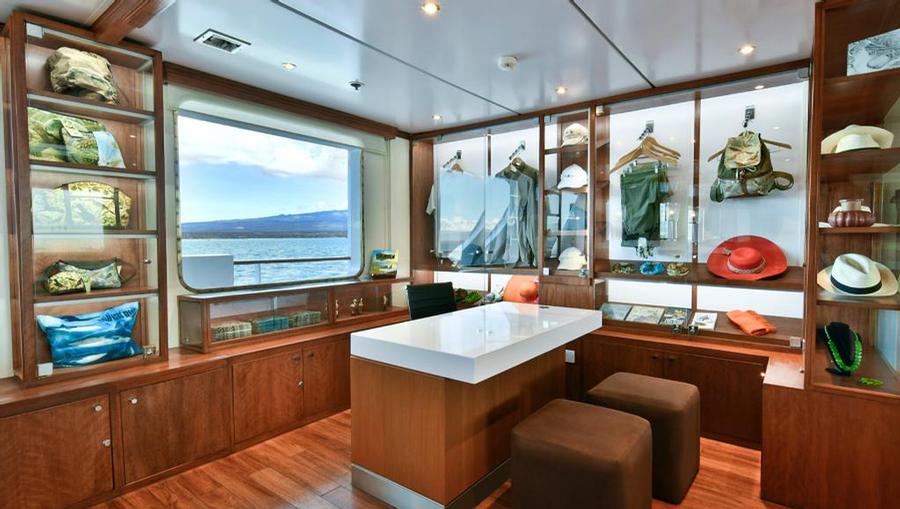 Related: All the Best Features of Celebrity Cruises' Edge Series of Ships