Looking for a ultra-luxurious getaway for your next vacation? This French Riviera cruise is one that only few get to experience. It doesn't get more luxurious than a cruise from Monte Carlo, especially with one of the world's leading luxury cruise lines.
Contact a Travel Advisor in the Avoya Travel NetworkTM to inquire about this Oceania Cruises sailing. Our experts can advise you and possibly package onboard credit, free beverages and free internet to your booking!
Departing from Monte Carlo, Monaco on April 25, 2022 (more dates are available - contact us today), the cruise will take travelers throughout the gorgeous French Riviera and to unforgettable stops in Italy and Spain before completing in Barcelona, Spain on May 2, 2022. Over the course of the journey, guests get to experience Oceania Cruises' leading cuisine at sea and enjoy a comprehensive itinerary that offers non-stop excitement but plenty of opportunities to relax as well.
7-Night French Riviera Itinerary Overview
Travelers who book this 2022 vacation are in for the treat of a lifetime. Their journey begins in Monte Carlo at the Fairmont Monte Carlo hotel--the best starting point for cruises from Monte Carlo. This four-star luxury resort is located in the heart of Monaco, near the famous Casino of Monte Carlo.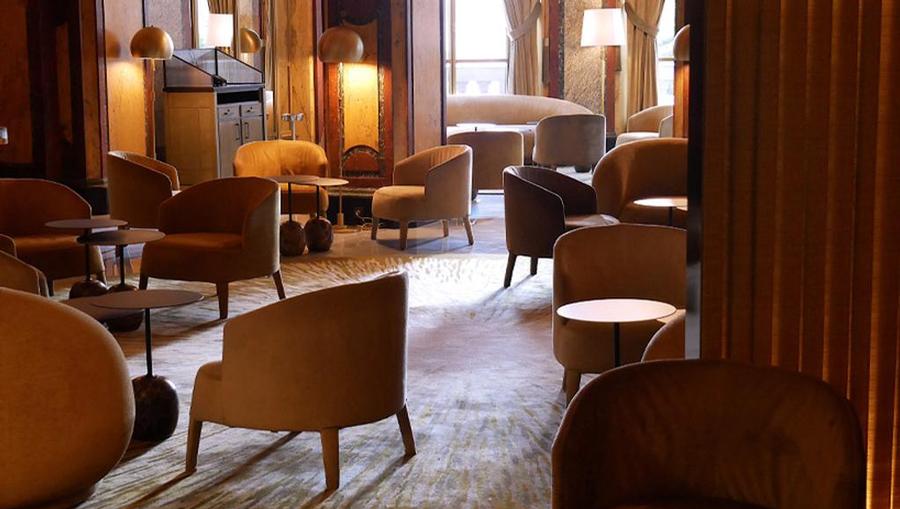 It offers a fantastic opportunity to explore the city before the evening cruise departure. If you have a chance, a drive along the Grand Corniche to take in views of the Old City is a must.
Day 2: Florence, Italy
The next day, the cruise arrives in Florence, Italy, where you can spend the whole day immersed in the Renaissance city's exquisite art and architecture.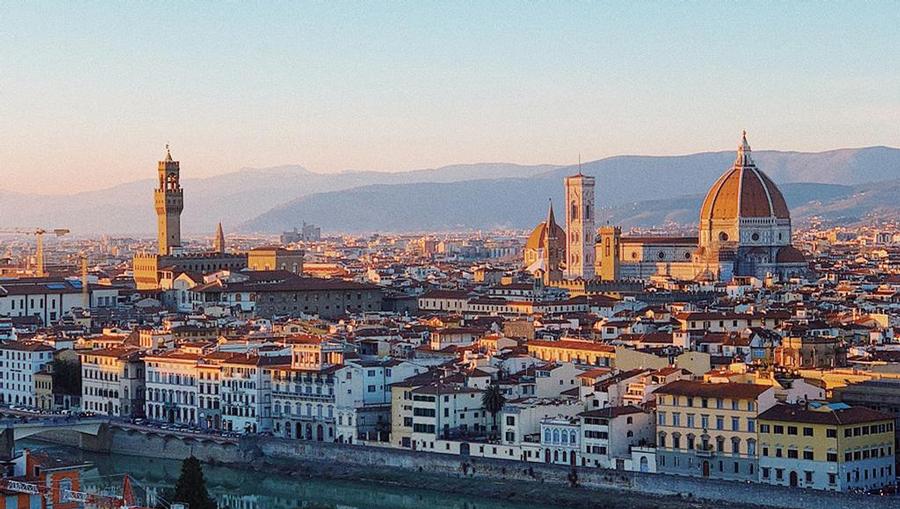 Travelers can also steal precious moments in the Tuscan countryside, shop for fine leather goods, and sample authentic Italian fare.
Day 3: Rome
On day three, the cruise continues in Italy and arrives at eternal Rome, where you can easily get lost in the ancient city's history and culture.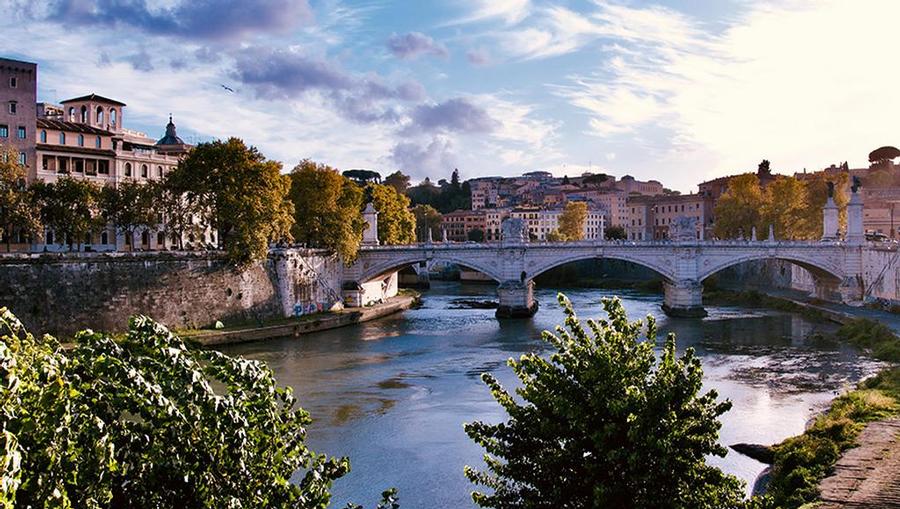 A visit to the Roman Forum and the Coliseum is definitely in order. If you have the time, the Sistine Chapel and St. Peter's Basilica await as well.
Day 4: French Island of Corsica
On day four, the Oceania Marina arrives at the French island of Corsica for a day spent strolling the bustling streets and colorful markets.
Visit the cathedral of Napoleon's baptism and take a moment to relax next to his magnificent statue in Place Foch.
Day 5-6: Marseille and Port-Vendres, France
The next day, continue your French escapade in Marseille by taking in the sights of the historic old city.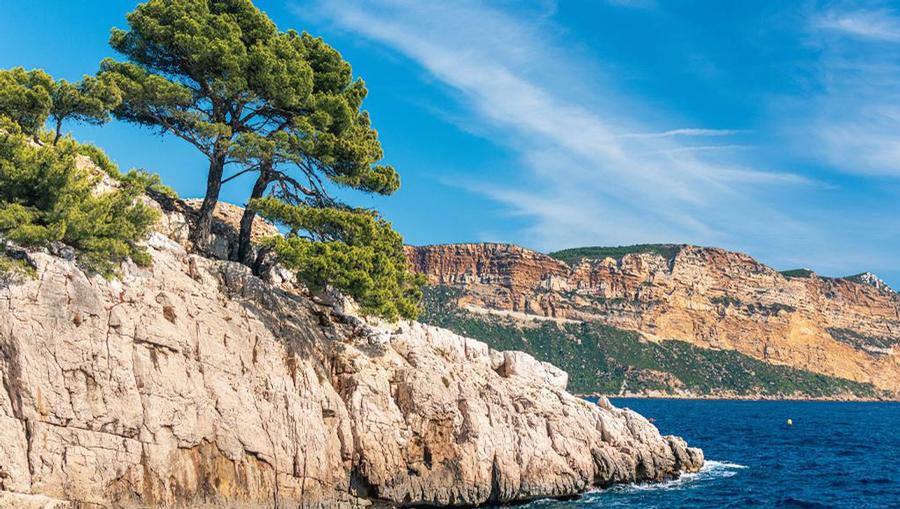 A trip to the fishing port of Cassis and the Papal Palace in Les Baux should also be at the top of your list. The final stop in France is Port-Vendres, which provides access to the charming towns of Collioure, Elne, and Carcassonne.
Day 7-8: Palma De Mallorca and Barcelona, Spain
After sailing along the coast of France, it's on to Spain, with a first stop at the beautiful island of Mallorca. There is so much to see and do here, including Bellver Castle, Seo Cathedral, the Drach Caves, a former Carthusian monastery, and the countryside windmills.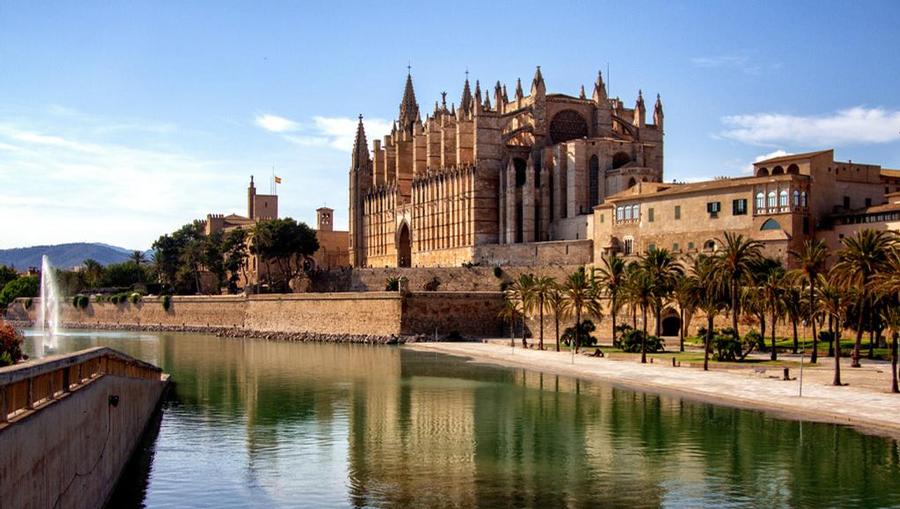 Spend the day visiting the glorious Gothic cathedrals, the legendary La Sagrada Familia, the Montjuic Gardens, and the downtown promenade. Then, for the final night of your vacation, check in to the Hotel Almanac Barcelona and enjoy a relaxing evening dining and shopping along the quiet, tree-lined street outside.
Travel in Luxury Aboard the Oceania Marina
There is no better way to experience luxury cruises from Monte Carlo than aboard a truly luxurious ship. The Oceania Marina is a mid-sized vessel with a passenger capacity of 1,250 and a crew of 800, making for an excellent passenger-to-crew ratio. The ambiance is casual yet elegant, complete with designer touches of contemporary flair, custom-crafted furniture, and original artwork.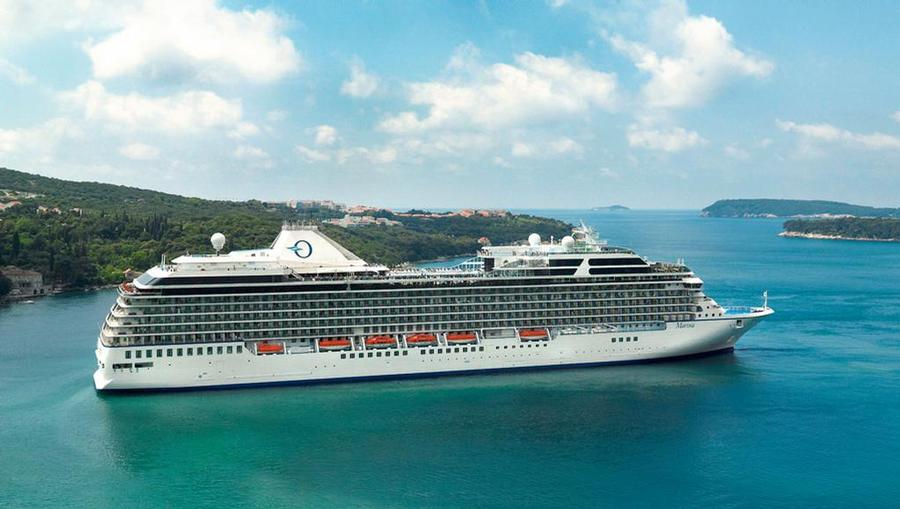 Contact a Travel Advisor in the Avoya Travel NetworkTM or browse here to find out more about the beautiful Oceania Marina.
Exquisite Dining Onboard Oceania Marina
No discussion of the Oceania Marina's perks and amenities can start without the superb dining.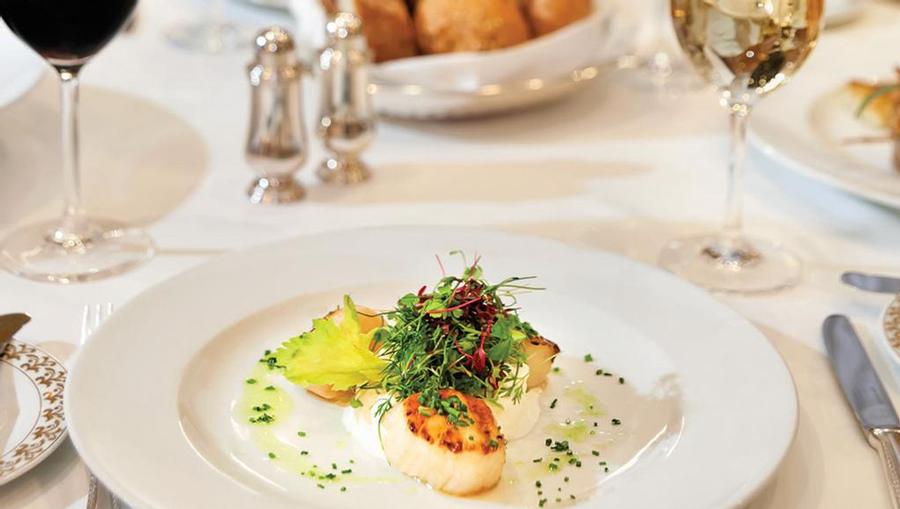 Dine on lamb chops and lobster tails at the Terrace Cafe, enjoy a classic steakhouse feel at Polo Grill or try the Asian-inspired dishes at Red Ginger. After dinner, you can check out a host of nightly entertainment options, like a theatrical performance at the Lounge or dancing and cocktails at Horizons. You can even head to Artist Loft to create your own souvenir in the form of a painting, drawing, or collage. If you're feeling lucky, the Oceania Marina also hosts Casino at Sea, where you can play all of your favorite Vegas-style games.
Expansive Fitness Facility and Spa
If you don't want to skip your daily workouts while onboard, just pay a visit to the ship's expansive fitness facility complete with free weights, weight benches, cardio equipment, yoga mats, and more. Or, if you're more interested in maximizing your relaxation time, then a trip to the Aquamar Spa + Vitality Center for an assortment of health and beauty treatments is in order. Those that find shopping to be relaxing will also want to check out the array of fine boutique stores on the Oceania Marina, which are all tax- and duty-free!
Don't miss your chance to book with Avoya and secure your place on the Oceania Marina for this amazing adventure. Contact us today!