Take an immersive cruise down the Nile River and through the heart of Egypt on an incredible cruise with AmaWaterways. River cruises through Egypt offer a unique way to get up close and personal with the Egyptian culture, making it an ideal option for exploring both the ancient and modern sides of the country.
This 11-night vacation includes a 7-night Nile River cruise through Egypt and an array of thrilling land experiences. You'll also have the chance to explore many of the country's ancient wonders along the way.
Your days will be packed with endless opportunities for enjoyment and exploration, and your nights will be spent onboard the beautiful river cruise ship AmaWaterways AmaDahlia. Here is an overview of everything you have to look forward to on this voyage.
Contact a Travel Advisor in the Avoya Travel NetworkTM or browse here to see everything AmaWaterways River Cruises has to offer for your next vacation.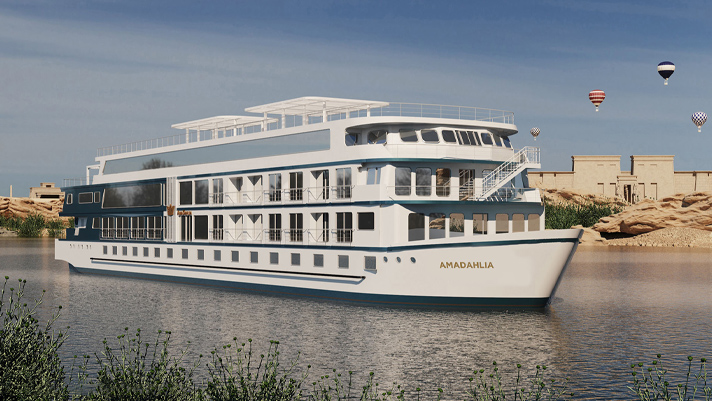 AmaWaterways AmaDahlia in Egypt
A Look Inside Your River Cruise Through Egypt
Your dreamy AmaWaterways Egypt river cruise vacation begins with three wonderful pre-cruise nights in Cairo, the capital of Egypt. The cruise includes an arrival airport transfer and three nights at the Four Seasons Cairo at the First Residence, a five-star hotel.
On day one, you arrive and settle in, while day two consists of a full-day tour of Cairo. You will have the chance to visit the marvelous Egyptian Museum and its more than 120,000 artifacts, the majestic Alabaster Mosque, and the famous Khan el-Khalili bazaar.
On day three, the ancient city of Memphis awaits, where you will find the Alabaster Sphinx, the statue of Rameses II, the Great Sphinx, and, of course, the iconic Pyramids of Giza.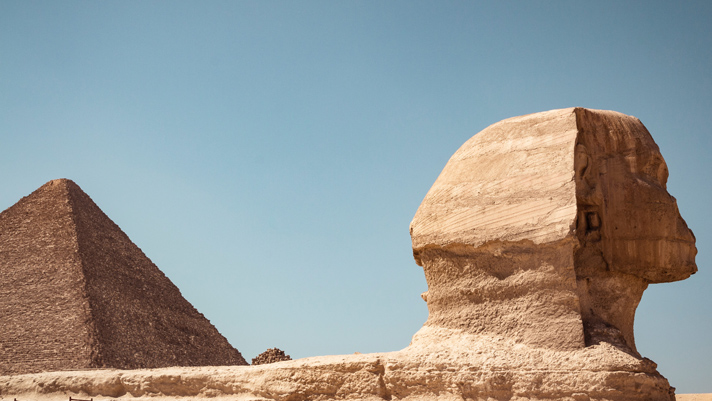 Discover ancient ruins including the Great Sphinx on your river cruise.
Day four begins with a quick flight from Cairo to Luxor, a UNESCO World Heritage Site home to the spectacular Karnak and Luxor temples. You will then board AmaWaterways AmaDahlia and begin your journey on the Nile River.
The next day includes a visit to Luxor's ancient tombs in the Valley of the Kings (including King Tutankhamun) and the Valley of the Queens (including Nefertari), as well as a stop at the giant Colossi of Memnon statues. Then, it's back onboard for sailing to Edfu.
On day six in Edfu, you will get to visit the Temple of Edfu, which is one of the most well-preserved temples in the country and is dedicated to Horus. Relax onboard in the evening and prepare for another action-packed day the next day in Aswan, which includes a motorboat ride to a colorful Nubian village, a visit to the Philae Temple complex, and more.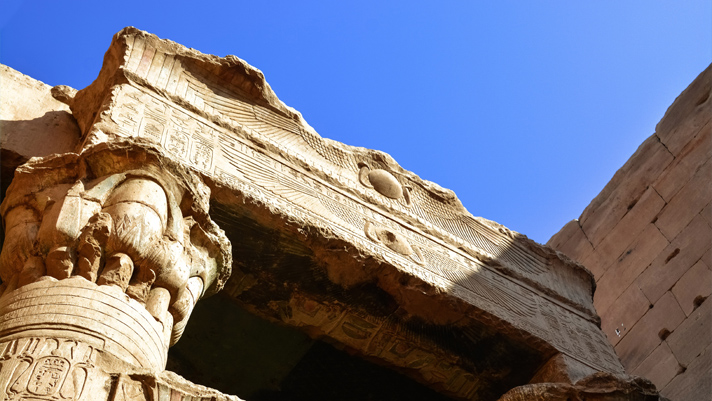 Tour the enchanting Temple of Edfu on your once-in-a-lifetime adventure.
Day eight begins with some free time in Aswan that you can use to relax or go on an optional excursion to Abu Simbel, followed by an afternoon visit to the Great Temple of Kom Ombo and a scenic evening sailing to Esna.
The next day, you will have a morning scenic cruising from Esna back to Luxor, where you can visit a museum and go on an optional evening outing to see a light show at the Karnak Temple.
Day 10 involves sailing back to Luxor from Qena, where you will head to Dendara to visit the Temple of Luxor, the very best-preserved temple in Egypt.
On the final day, AmaDahlia disembarks and a flight back to Cairo takes you to the Abdeen Presidential Palace. Not only is it one of the most extravagant palaces in the world, but it is also home to several museums. A one-night stay at the Four Seasons Cairo at the First Residence is provided, and the next day, you bid farewell with your return flight home.
Life Onboard AmaWaterways AmaDahlia
AmaWaterways AmaDahlia is a truly luxurious river cruise ship – there can be hardly any better option for your adventure down the Nile. It was constructed in 2021 and only carries 72 passengers at a time, ensuring an uncrowded experience with plenty of personal space onboard.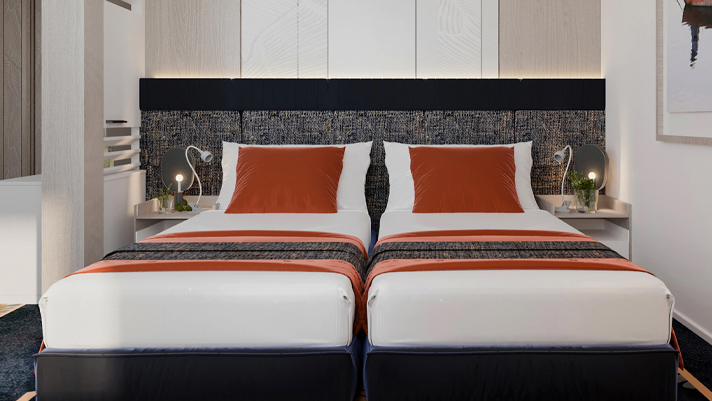 Retreat and unwind after a day of adventure back to your suite onboard AmaDahlia.
The crew of 62 makes for a superb guest-to-crew ratio that ensures all of your needs are met in a timely manner as well. Accommodation options include 36 staterooms and 16 suites, along with a number of amenities to be enjoyed while onboard the ship. Your Cruise Manager is there to guarantee an incredible journey, and trained Egyptologists are available to answer any of your questions along the way.
Each magnificent suite found on AmaDahlia comes with an abundance of features sure to delight and surprise, including marble bathrooms complete with a multi-jet shower and a bathtub, as well as balconies that offer a stunning view of the Nile River scenery.
The ship's public spaces are equally welcoming and luxurious, with a lounge and a sundeck where you can unwind and relax. The sundeck also has a pool to enjoy, or you can head to the fully-equipped fitness room for a more intense workout.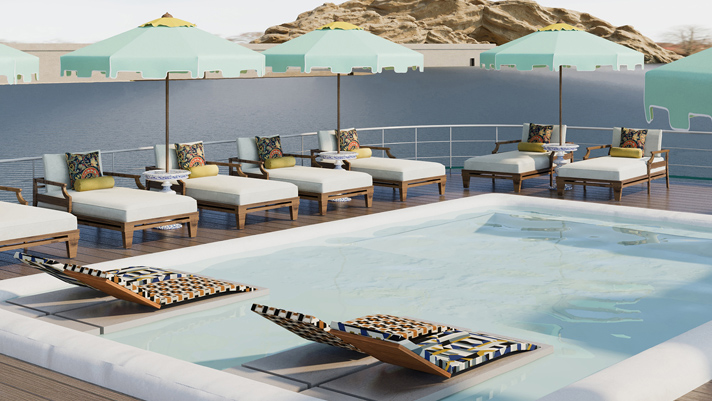 Relax onboard at the AmaDahlia Sundeck pool.
When it's time to eat, there is a delicious array of cuisine available onboard at the Main Restaurant and at the specialty restaurant The Chef's Al Fresco. Best of all, lunch and dinner include unlimited complimentary soft drinks, local beer, and wine.
River cruises through Egypt are a wonderful way to immerse yourself in the ancient world while traveling in style and comfort onboard a luxurious river ship. Book your 7-night AmaWaterways Nile River cruise with Avoya and find dates available for both 2022 and 2023. Get set for an amazing adventure that you will never forget.
Call the number at the top of this page to be connected with a Travel Advisor in the Avoya Travel NetworkTM who can help you get the best price, navigate COVID-19 restrictions, and answer any questions you have about AmaWaterways River Cruises.