Discover the awe-inspiring canyons of the American West like never before on a one-of-a-kind USA Collette tour. Explore the Grand Canyon, one of the Seven Natural Wonders of the World, adventure down the Colorado River to the infamous Horseshoe Bend, awe at the hoodoos of Bryce Canyon National Park, and more.
With over 100 years of travel experience, Collette offers carefully planned guided vacations designed with you in mind, and this 8-day escorted tour from Scottsdale, Arizona to Las Vegas, Nevada is a perfect adventure.
Contact a Travel Advisor in the Avoya Travel NetworkTM or browse here to see everything Collette has to offer for your next vacation.
Explore the Natural Beauty of the American West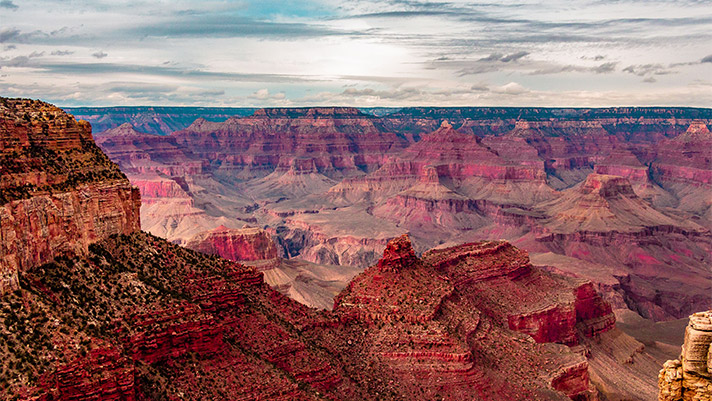 Grand Canyon
Collette's Canyon Country itinerary features eight days of excitement through Arizona, Utah, Nevada, and three of America's impressive national parks.
On day one, begin your journey in Scottsdale, Arizona where you will meet your Tour Manager and join fellow travelers for a welcome dinner.
Then let the adventures begin on day two as the tour takes you to explore Sedona. This Arizona desert town is known for its red-rock formations, steep canyon walls, and vibrant art community. Spend your morning shopping at the new age shops and galleries. By the afternoon, make your way to the South Rim of the Grand Canyon after traveling through the Kaibab National Forest.
On day three, soak in the magnificent beauty of the Grand Canyon and discover why it is one of the Seven Natural Wonders of the World. Travel along the East Rim to Cameron Trading Post, where travelers and traders stopped for shelter during their explorations for nearly a century. From there, the tour will continue north through the mesa-studded desert before settling at your hotel overlooking Lake Powell's stunning blue waters for the next couple of nights.
Horseshoe Bend
On day four, you will have the opportunity of a lifetime to embark on a guided rafting adventure down the Colorado River to the infamous Horseshoe Bend. Here, you will discover the history of the Puebloan people that used to reside in the area as you adventure through the canyon with your fellow travelers. End your day with stunning views of Lake Powell after cruising through Wahweap Bay to the Glen Canyon Dam.
Day five of your Canyon Country tour through the American West brings you to Bryce Canyon National Park, where you will awe at the massive hoodoos that have been carved out by years of water and wind. Then on day six, spend an entire day, including some independent time, exploring Zion National Park. Experience more stunning landscapes, like the red and white sandstone that contrasts beautifully against the luscious greenery.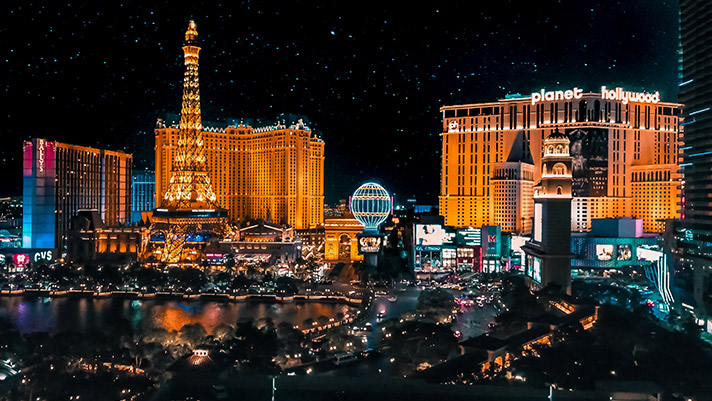 Las Vegas Strip
As your tour comes to an end on days seven and eight, trade the natural beauty of the American West for the spectacular lights of the world-renowned Las Vegas Strip. Experience the never-ending entertainment Vegas has to offer with free time to see a show, roll some dice at the craps table, or indulge in elevated cuisine at a Michelin Star restaurant before heading home from this unforgettable adventure.
Why a USA Collette Tour Is a Must-Experience Vacation
A guided tour with Collette means saving time and money. With the details of the vacation covered, you can leave the guesswork of where to eat, where to sleep, and what to see up to Collette.
Enjoy hand-selected accommodations as you experience must-see attractions and immerse yourself in new environments on a worry-free vacation. All you have to do is pack your bags and you will be guided through every step of your travels. You will learn new things about the destinations you visit from local experts and make new friends along your journey.
Collette has also created different travel styles as they understand each guest has their own unique desires for their vacation. You have the option to customize your journey with activities that best fit your travel needs, book pre- or post-night stays, extend your tour to experience more, choose your excursions while skipping the lines, immerse yourself in destinations with an in-depth Spotlights tour, and more.
With over 100 years of experience and as the oldest tour company in the United States, Collette will ensure your vacation is an unforgettable journey and that no time is wasted.
More Escorted Tours to Discover in the USA
Redwood National Forest
New Orleans French Quarter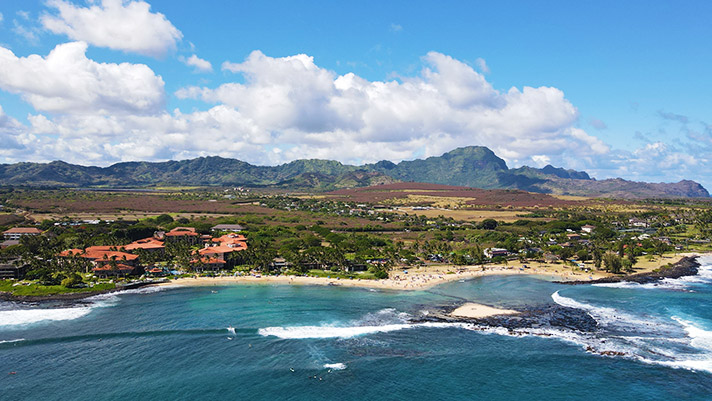 Kauai, Hawaii
The Canyon Country guided tour through the American West is just one adventure you can have with Collette in the United States.
You can also explore the Pacific Northwest and travel down the West Coast on an 8-day escorted tour. This journey includes stops in top destinations like Redwood National Park in California, known for its massive redwood trees; Mount St. Helens in Washington, known for the famous 1980 volcanic eruption; and more.
Love a large music scene? Head to the soulful city of New Orleans to enjoy some jazz, experience the birthplace of the blues, rock 'n' roll, and soul music in Memphis, and saddle up in Nashville as you tour the Country Music Hall of Fame on an 8-day escorted tour of America's Music Cities.
Say "aloha" to the ultimate Hawaii island-hopping adventure. Discover Oahu's famous North Shore, known for big wave surfing, drive the legendary road to Hana in Maui, and learn how to hula dance in Kauai. Enjoy the gorgeous tropical beaches and stunning landscapes each island has to offer on a 13-day escorted tour.
Book With Confidence
Guests ready to adventure through the magnificent canyons of the American West or explore more top destinations on a USA Collette tour can turn to one of Avoya Travels' Independent Travel Advisors to help with the booking process at no additional cost.
Call the number at the top of this page to be connected with a Travel Advisor in the Avoya Travel NetworkTM who can help you get the best price, navigate COVID-19 restrictions, and answer any questions you have about Collette.