Small is great! Experience Azamara's artfully reimagined cruise experience. Specializing in luxury vacations aboard their fleet of smaller ships, Azamara brings the boutique hotel atmosphere to sea, sailing to unique destinations in Asia, Australia & New Zealand, Europe & the Mediterranean, Panama Canal & the Americas.
Discover memorable places that are hidden gems and explore unexpected locales around the globe on your next luxury cruise vacation. Smaller ships provide beautiful intimacy, access to less frequently traveled ports of call, and a high level of service. A smaller vessel and number of travelers means the crew can get to know you better - down to the bartender who knows your favorite cocktail and exactly how you like it mixed.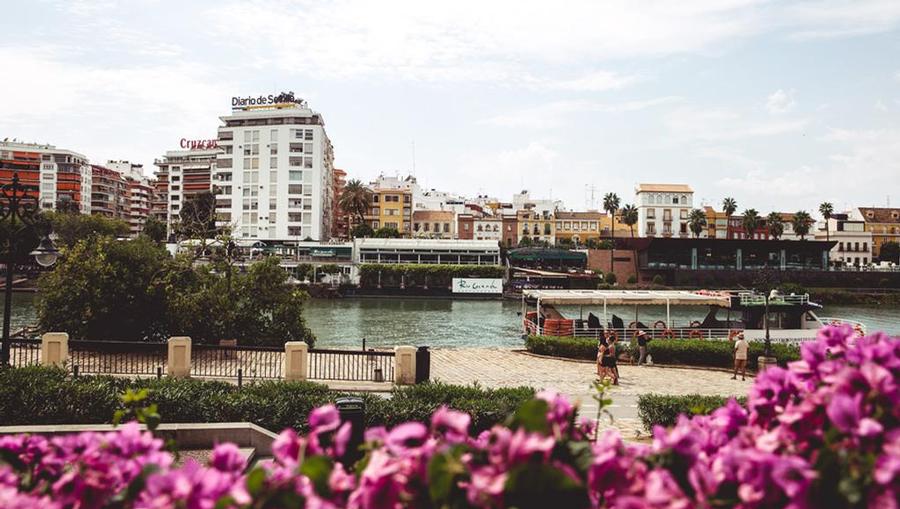 Visit amazing places like Seville, France with Azamara.
Azamara Specializes in Luxury Cruises to Iconic Destinations
Vacations aboard their fleet of smaller cruise ship bring the boutique hotel atmosphere to sea. Sail to unique ports of call at iconic destinations in Asia, Australia & New Zealand, Europe & the Mediterranean, Panama Canal & the Americas.
Smaller ships deliver beautiful intimacy, access to exotic ports of call, and a high level of service.
You'll discover memorable places with hidden gems and delightfully unexpected locales around the globe on your Azamara vacation. Expect a relaxed schedule and more engaging experiences and itineraries.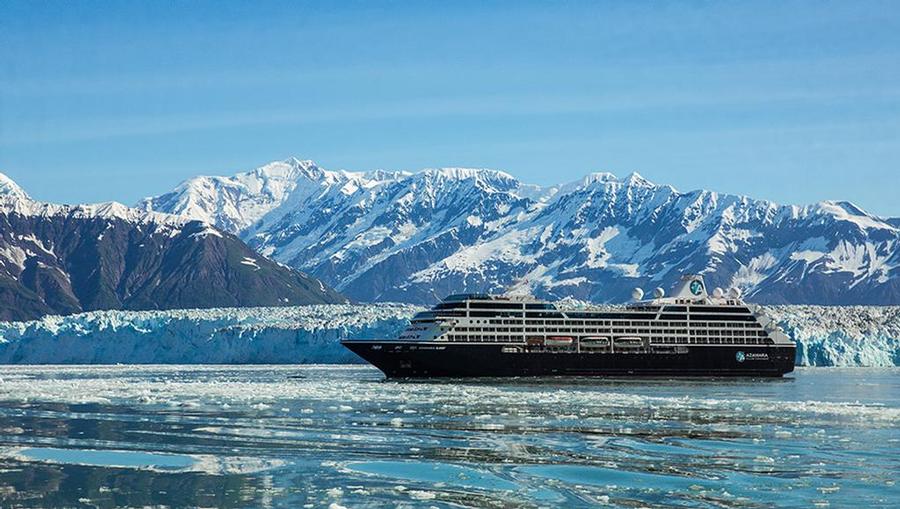 Azamara Quest in Alaska is a bucket-list experience, especially when you stay in a room with a balcony. Alaska from the balcony of your cruise cabin is truly breathtaking.
The combination of smaller cruise ships, extended land stays, more overnights, immersive programs, authentic shore excursions, and memorable cultural encounters is brought to you by the amazing and friendly Azamara crew. Gathered from all over the world, they're dedicated to providing personalized service to every voyager.
Boutique hotel-caliber service and amenities await you. Personalized and friendly service is the hallmark of each voyage with Azamara's luxury cruise vacations, and is uniquely possible aboard small ship cruises.
You'll Enjoy the World from a Refreshing Perspective
Azamara has created Destination Immersion experiences, a compelling collection of excursions and activities provided by select local tour operators that help to immerse you deeper into the spirit of local life with exclusive activities and events.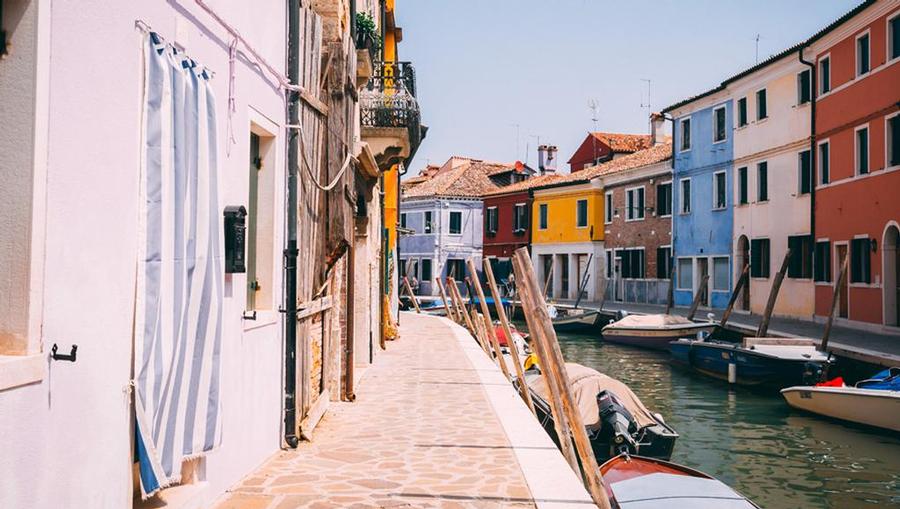 Venice, Italy is one of the many world-renowned destinations you can see on select Azamara itineraries.
Take in the arts, culture, history, and natural beauty of your destinations. Be charmed by the colors of exotic markets and savor a feast for the senses with one of Azamara's chefs. Embark on an overnight desert adventure under the stars. You can learn to make mozzarella by hand at the home of an Italian family. Tee off at some of the world's most celebrated golf courses. Tailored land programs bring you to authentic experiences where you can explore, dine, play, and live like a local during your stay.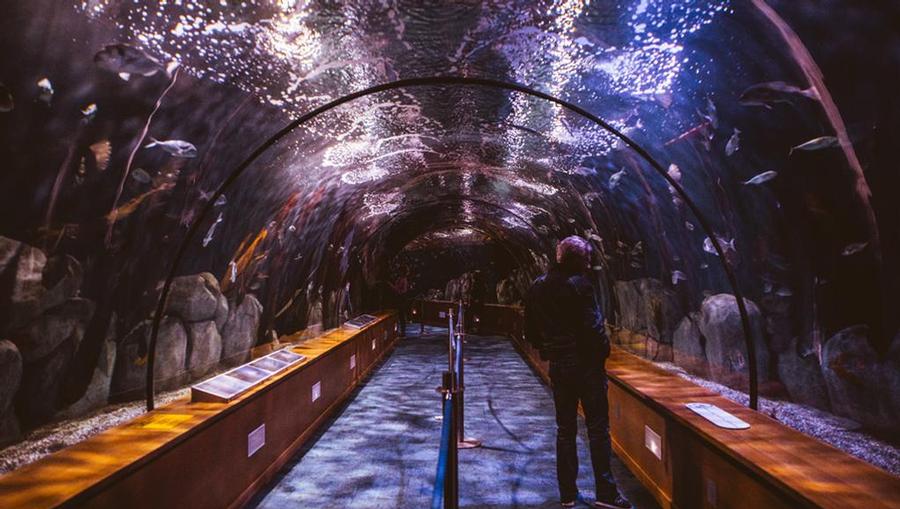 Explore can't miss places like the Aquarium in Lisbon, Portugal.
You'll Have a Dreamy Home Away From Home
After spending magical times discovering your destinations' cultural and culinary treasures, retreat to your seaside sanctuary aboard the cruise ship at the end of the day. Ocean views, lush sea breezes, and all the amenities imaginable, from 24-hour room service to five-star concierge service, the luxury staterooms and spacious suites promise genuine comfort and tranquility.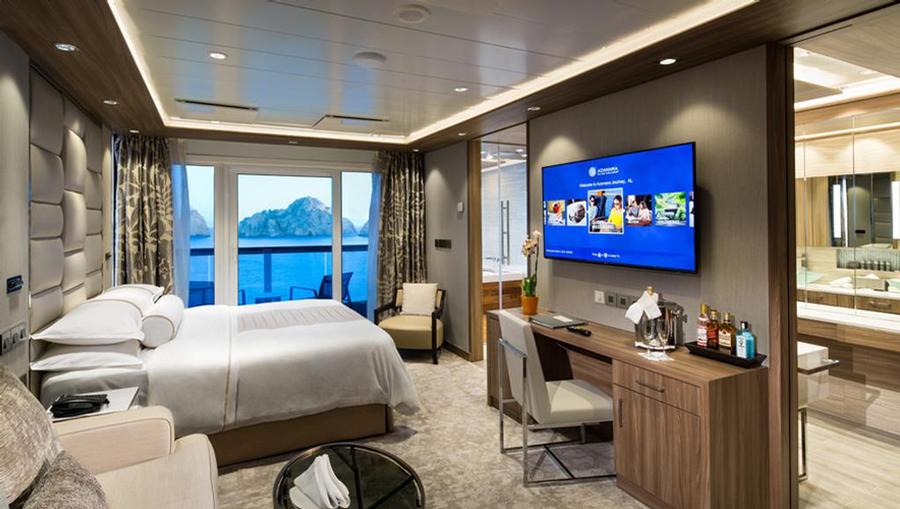 Suites onboard Azamara Pursuit (pictured above) and the entire fleet include premier amenities.
The intimate atmosphere aboard every ship creates a club-like setting where the environment, style, and authentic service combine to provide an exquisite boutique hotel atmosphere. Access unique and less-traveled ports. Go to places of which mega vessels can only dream, straight into the hearts of legendary cities like Venice or Crete, or up majestic rivers of the world, including the mighty Mississippi and the iconic Elbe.
Enjoy later departure times, extended overnight stays, and more time to explore ashore while enjoying all the amenities and conveniences of a luxury cruise vacation. Whether sailing to the places you have dreamed of visiting in Asia, Australia, New Zealand, Europe, or the Americas, Azamara promises a remarkable journey in a boutique hotel atmosphere.
Introducing Azamara Onward
Azamara's fleet of cruise ships, including the Quest, Journey, and Pursuit--along with the latest addition, the Azamara Onward, are perfectly sized. Large enough to cross oceans in luxurious comfort, and yet small enough to sail into scenic rivers and waterways and call at ports the bigger ships cannot reach. Just imagine disembarking within a short walk to Hong Kong's buzzing center of nightlife, the heart of Bangkok to the hub of Bordeaux, and the city core of beautiful Seville.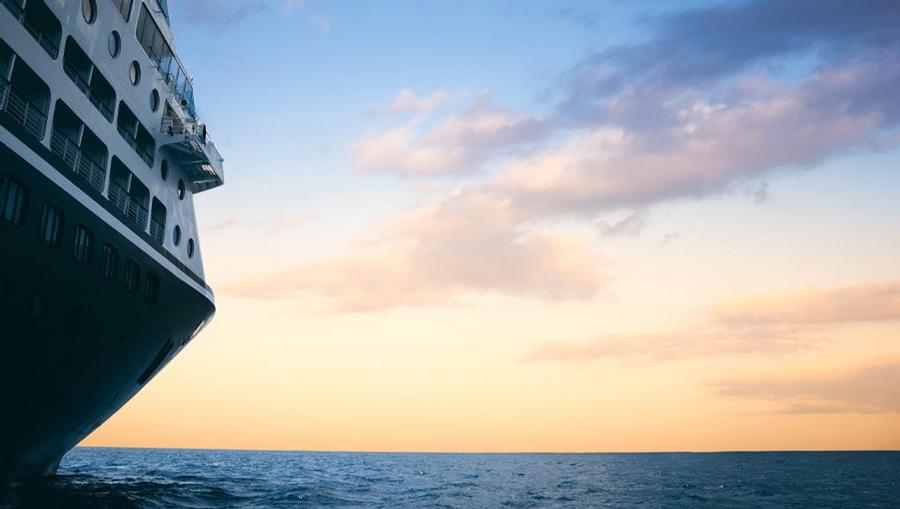 Azamara Onward is the newest addition to the fleet.
The design of Azamara ships aims to meet your every need, no matter your destination, with a far-reaching list of onboard amenities. A world of flavors awaits to be discovered at the specialty restaurants onboard. Following your days spent discovering the cultural and culinary treasures of a country, relax and recharge at the ships' state-of-the-art spas and fitness centers, and take in nightly onboard entertainment and unforgettable events featuring signature shows, comedy nights, and more.
Check out our featured Azamara Deal and speak to a Travel Planner in the Avoya Travel NetworkTM today to cash in on exclusives.