If the jerk chicken alone isn't enough to make you want to visit Jamaica, maybe the miles of beautiful beaches, friendly locals, exotic nature hikes, and world-class snorkeling is enough to entice you. Plus, the red, gold, and green vibrant colors that paint the island match the infectious culture among the local neighborhoods.
So, where do you want to go? Here's a closer look at Jamaica's hottest destinations to help you decide...
Montego Bay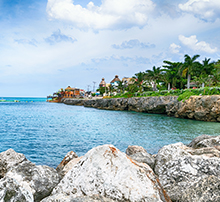 Street markets are aplenty, serving up handmade offerings including local foods. The Houseboat Grill is one of the most popular restaurants here, serving jerk chicken, red snapper, and more delicious treats. Shopping, art galleries, and serene beach lounging are all reasons why Montego Bay should be on your mind!
Ask a Vacation Planner about...
rafting the Martha Brae River!
Ocho Rios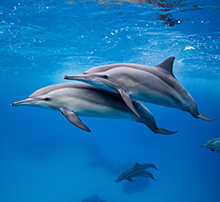 This is one of Jamaica's most popular hotspots filled with beautiful views and tropical hikes that feature rivers and waterfalls that belong on postcards. Of course, there are some of the world's finest beaches with scuba diving galore, plus all the shopping and restaurants to fill up your Ocho Rios resort vacation.
Ask a Vacation Planner about...
the waterfalls at the Blue Hole!
South Coast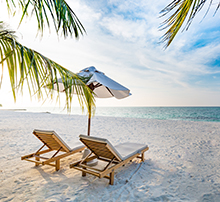 From Alligator Pond to the Bluefields, the Southern Coast of Jamaica is great for those who need a relaxing escape from everyday stresses. Although there aren't resorts here, this is a perfect place to visit if you are staying in a resort nearby to truly see some hidden gems of Jamaica, such as Treasure Beach!
Ask a Vacation Planner about...
Appleton Rum Distillery Tours!
Negril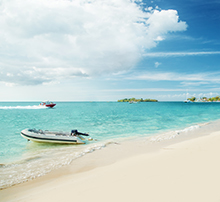 Seven Mile Beach is the biggest attraction, where you can enjoy a stunning stretch of white-sand beach, with turquoise water that creates a heavenly atmosphere, comparable to any Caribbean beach. Friendly locals, reggae music, and scenic waterfalls and cliffs make Negril one of Jamaica's best resort vacation spots.
Ask a Vacation Planner about...
the beautiful seaside restaurant, Rick's Café!
Ready for a Jamaica Vacation?
Score Exclusive Deals
Get Started