Sail away with Regent Seven Seas Cruises this season and discover some of the most renowned vacation destinations in the world. Whether you are looking for a short journey or an extended voyage, this luxury cruise line has an itinerary that will suit your every desire.
From the Mediterranean to the South Pacific and beyond, you're bound to discover your dream getaway with these exciting new Regent itineraries for the 2023-2024 season.
Contact a Travel Advisor in the Avoya Travel NetworkTM or browse here to see everything Regent Seven Seas Cruises has to offer for your next vacation.
New Itineraries for a Worldly Cruise Experience
Regent Seven Seas Cruises has put together a robust offering of new and exciting itineraries that allow you to sail the world in comfort and style. Explore charming cities and breathtaking destinations that you have always dreamed of visiting. Pack your bags and get ready for an unforgettable travel experience you will remember for the rest of your life.
Here are a few of the new Regent itineraries you can experience: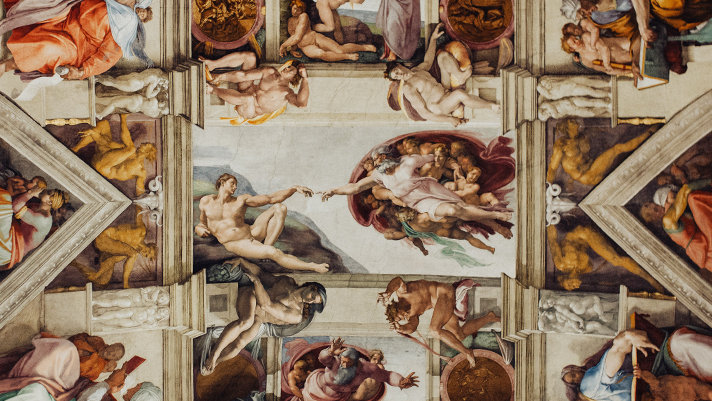 Awe at the remarkable architecture and paintings in the Sistine Chapel in Rome
Named the Isles of the Gods itinerary, the route from Rome to Istanbul takes you straight to the heart of some of the oldest attractions in the world. This 10-night voyage departs from Rome, hitting ports of call in legendary cities such as Naples, Valletta, Malta, and Athens, before then traveling to your final destination of Istanbul, Turkey.
Each port of call offers a variety of shore excursions, which include sites like the Sistine Chapel, the Colosseum, the Baroque Cathedral of St. John, the Temple of Olympian Zeus, the Blue Mosque, and the Hagia Sophia.
Discover San Francisco, known as the Golden City
Beach enthusiasts and warm-weather lovers are sure to cherish the 17-night voyage from Miami to San Francisco onboard a Regent Seven Seas Cruises luxury ship.
This sun-soaked itinerary departs from Miami, Florida, where you will then explore the Caribbean before crossing through the Panama Canal to explore Costa Rica, Nicaragua, and Mexico. You will complete your cruise by sailing up the California coastline to your final stop in San Francisco.
Put on your favorite sundress or bathing suit, grab a delicious cocktail, and get ready to indulge in the warm sunny weather. Aside from having plenty of time to lay about on some of the most coveted stretches of beach on the planet, you will get the opportunity to engage in activities, like discovering the rainforest canopy in Costa Rica, lounging around in a handmade hammock in Nicaragua, checking out art and history museums, swimming in crystal-clear ocean water, savoring the flavors of local gourmet meals, and more.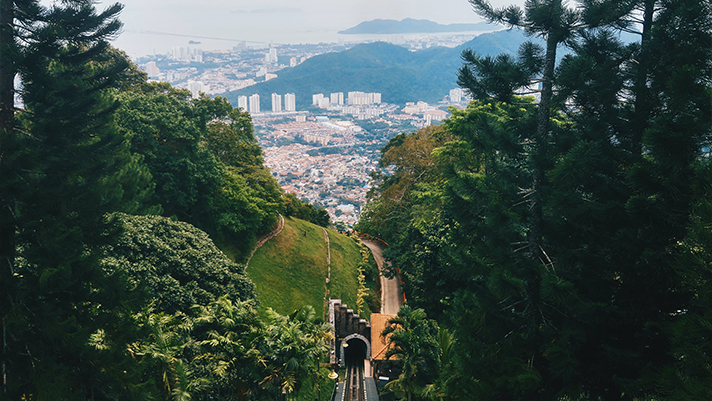 Experience all that Penang, Malaysia has to offer
Explore some lesser-known destinations in Asia on this remarkable 20-night vacation. This luxury cruise departs from Singapore with ports of call stops in Penang, Malaysia; Phuket, Thailand; Yangan, Mynamar; and the Bay of Bengal along the route to the lavish newcomer city of Abu Dhabi, United Arab Emirates.
Explore famous shopping markets day and night, tantalize your tastebuds on local cuisine, and wander through tropical forests, temples, and historic landmarks on a guided adventure
Some of the shore excursions you can sign up for include trips to the Singapore Zoo, Orchard Road shopping market, the Royal Palace of Kuala Lumpur, the sun-kissed sandy beaches of Phuket, the Shwedagon Pagoda and colossal reclining Buddha in Yangon, the Sanjay Gandhi National Park of Mumbai, and the lavish shopping and recreational activities that await you in Abu Dhabi.
Luxurious Onboard Amenities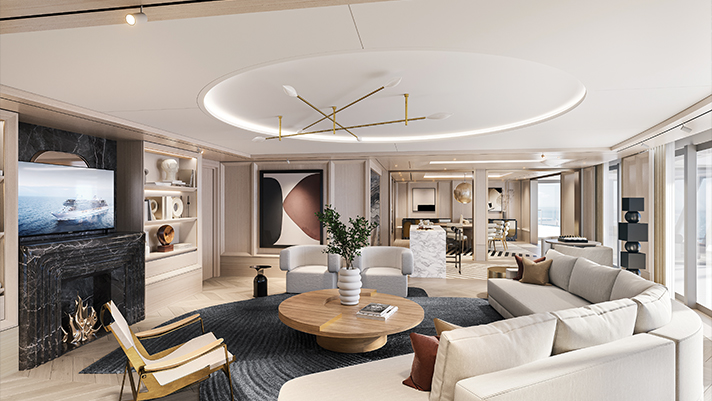 Suite onboard Regent's Seven Seas Grandeur ship
When it comes to a luxurious vacation experience, Regent Seven Seas Cruises pulls out all of the stops for each and every guest. This cruise line has a small fleet of six ships, allowing for more attention to be paid to all of the finer details of your cruise experience.
Each ship is designed with an all-inclusive experience in mind, which means bigger guest rooms with soft fluffy linens, modern decor, and plush furnishings. Kick back at one of the upscale lounges, bars, or restaurants while you mingle with other cruisers and enjoy the finest cuisine and cocktails available.
Other accommodations include complimentary laundry service and WiFi; day spas and fitness centers with floor-to-ceiling windows that allow you to enjoy all of the views; live entertainment every night of your cruise; and outdoor games that allow you to enjoy the fresh air and fun times with your fellow travelers.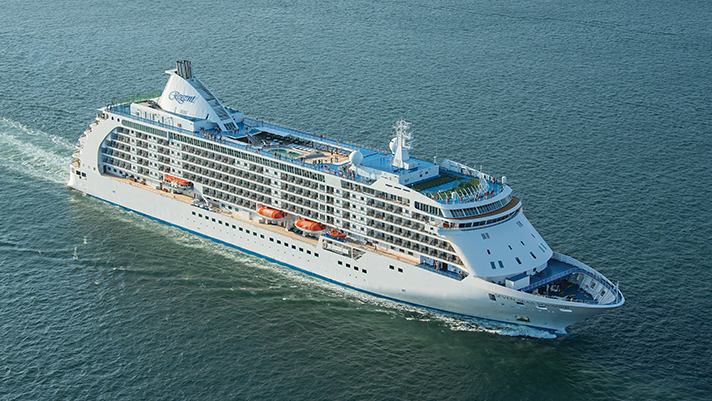 On full sailing days, unwind while you enjoy all of the activities available to you on your cruise ship. No matter what vessel you cruise on, you will be treated to a spacious suite to relax in while enjoying quiet time.
Days at sea are also the perfect opportunity to indulge in the full-service fitness center, day spas, open bars and lounges, main eating halls, and specialty restaurants that cater to every taste. You can also use the time to take advantage of the live entertainment performances each evening, the outdoor lounges for enjoying a cool breeze and warm sunshine, the swimming pools and hot tubs, and more. There are plenty of activities to enjoy and fun to be had in between ports of call.
Book With Confidence
Regent goes above and beyond when it comes to offering guests a stress-free vacation experience with every luxury included in the fare. This truly all-inclusive cruise experience makes it so you can focus more on all of the exciting activities you will take part in while on your vacation.
No matter which of the new Regent itineraries you choose, you can expect a vacation that is full of luxury, international experiences, and memories that will last a lifetime. Better yet, Avoya Travel's Independent Travel Advisors are ready to assist you in planning and booking the perfect Regent vacation.
Call the number at the top of this page to be connected with a Travel Advisor in the Avoya Travel NetworkTM who can help you get the best price and answer any questions you have about Regent Seven Seas Cruises.