Local businesses and health experts are working together to keep Florida the stress-free vacation destination escape that it always has been. Bring the whole family to Walt Disney World®, or one of the many recently reopened theme parks, to get out of the house and enjoy the Florida sunshine!
Delicious restaurants, stunning beaches, luxury resorts (with innovative COVID-19 safety initiatives that ensure peace of mind!), and complete relaxation all await you in Orlando, Key West, and other Florida gems.
Take a much-needed trip to explore the arts, culture, outdoors, and live sports (Orlando Magic and Orlando City Soccer Club) - just make sure to follow the safety protocols of each local venue, so you have fun while supporting the local businesses!
Call the number at the top of this page to speak to a Florida travel expert.
Orlando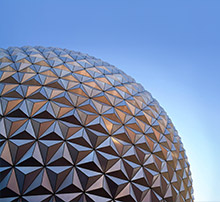 Theme parks and venues are reopened with modified safety enhancements like reduced capacity, social distancing, and face masks, but you can visit Walt Disney World® and other magical places in what many consider the 'theme park capital of the world'!
Ask a Vacation Planner about...
VIP theme park experiences!
Key West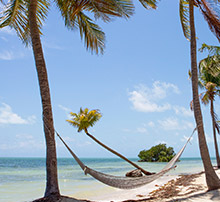 This laid-back, quirky beach town is known for its beautiful beaches, tropical climate, and historical treasures such as The Ernest Hemingway House, quite possibly the perfect escape from the confines of quarantine. Live joyously by the coral reefs, tasting local foods like their famous Key Lime Pie, and taking in the unique architecture and colors of the city.
Ask a Vacation Planner about...
a day trip to Dry Tortugas National Park for snorkeling!
Fort Meyers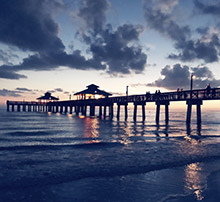 Breathe the open fresh air on a family fishing trip. Hike the beautiful trails and beaches as the Florida sunshine hits your back. Golf 18 holes at one of the world-famous courses that are open for business. Whether it's historical attractions or just the stunning scenery, Fort Meyers is an underrated escape you don't have to wait to take.
Ask a Vacation Planner about...
kayak nature tours!
Port St. Lucie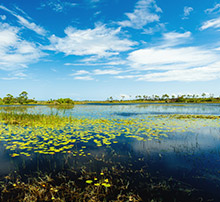 Lovely Port St. Lucie exudes Florida charm, and is a perfect getaway for beach and golf lovers. Hike through enchanting environmental preserves or enjoy the bright blue water of the many beaches. Port St. Lucie is also home to Club Med Sandpiper Bay, the all-inclusive resort that features exceptional golf, tennis, beach volleyball, and sailing!
Ask a Vacation Planner about...
recently reopened Club Med Sandpiper Bay!
Ready for a Florida Vacation?
Score Exclusive Deals
Get Started